Violent Night: David Harbour To Star In Holiday Action Movie From John Wick's David Leitch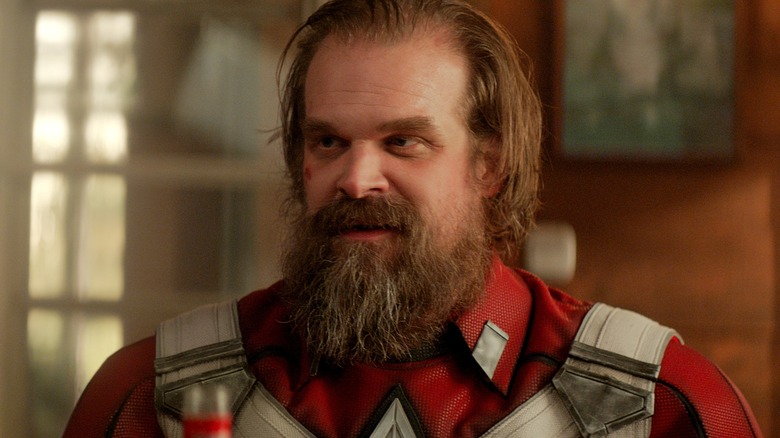 Marvel Studios
"Stranger Things" star David Harbour is once again getting the chance to lead an action franchise, this time from one of the minds behind "John Wick." David Leitch, who co-directed the Keanu Reeves action flick, as well as "Deadpool 2" and "Hobbs & Shaw," is producing "Violent Night" — which, as the title implies, is a holiday-themed action movie with Harbour at its center.
As reported by The Wrap, "Violent Night" is set up at Universal Pictures with Harbour leading the way. Tommy Wirkola, of "Dead Snow" fame, is in the director's chair. This is promising as "Dead Snow 2: Red vs. Dead" is a truly underappreciated sequel. Pat Casey and Josh Miller ("Sonic the Hedgehog") are handling the script. While much remains mysterious, a brief logline was revealed, which describes the movie as a "coal-dark holiday thriller that says you should always bet on red."
Leitch is producing "Violent Night" alongside Kelly McCormick. Leitch has kind of become a go-to action guy, having co-directed the first "John Wick," as well as flying solo on "Atomic Blonde." He also produced the terrific "Nobody" starring Bob Odenkirk, which was released earlier this year. The deck certainly seems to be stacked in this new project's favor, just looking over all of it on paper. It is also set to release in December of next year, just in time for Christmas.
Another Chance for David Harbour to Shine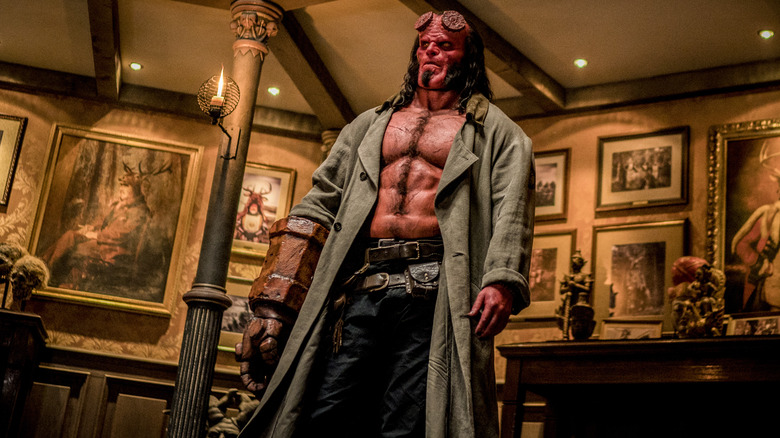 Lionsgate
Harbour has been working in Hollywood for years as a reliable character actor, but "Stranger Things" changed the game for him. Unfortunately, he's yet to find a starring vehicle that truly serves as a showcase of his talents with him at the center of the story. 2019's "Hellboy" felt like the ideal fit. Unfortunately, it turned out to be a critical and commercial disaster, through no fault of Harbour's.
The actor, more recently, starred as Red Guardian in Marvel's "Black Widow." While it was certainly an improvement over "Hellboy," the movie didn't perform the way most Marvel Cinematic Universe entries do and served as a disappointment relative to the expectations placed upon it. All of that having been said, this sounds like a tremendous opportunity to give Harbour another chance to shine in the spotlight.
There is no word yet on how soon production on "Violent Night" will begin, though with the release date just over a year away one would imagine cameras will begin rolling sooner rather than later. Meanwhile, we'll see Harbour return to the small screen in "Stranger Things" season 4 next year, with the actor also starring in "We Have a Ghost" from director Christopher Landon, with Anthony Mackie and Tig Notaro also on board that one.
"Violent Night" is currently set to hit theaters on December 2, 2022.