Ozark Season 4 Part 1: Release Date, Cast, And More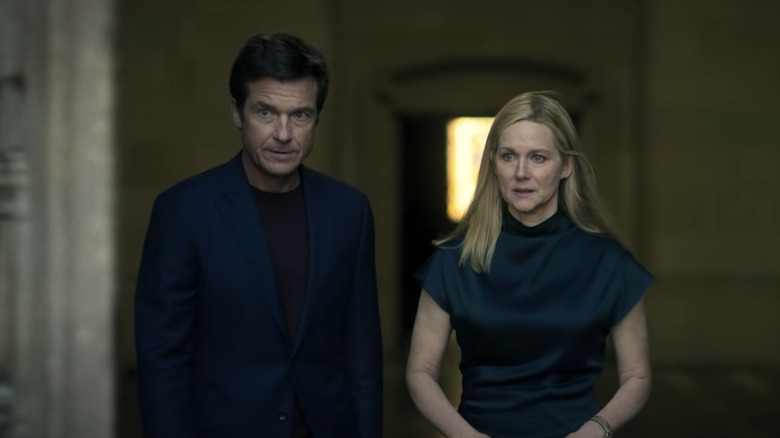 Netflix
(Welcome to ...And More, our no-frills, zero B.S. guide to when and where you can watch upcoming movies and shows, and everything else you could possibly stand to know.)
The Byrdes, Marty and Wendy, are flying back into Netflix for "Ozark" season 4, Part 1.
When it first premiered, "Ozark" drew a lot of comparisons to "Breaking Bad," since they both involve a seemingly normal guy with a family getting caught up in the drug business. The show has outlived those comparisons and is coming off its best-reviewed season yet. Rather than overstay its welcome, however, "Ozark" will be ushering in 2022 with the beginning of the end. Here's what we know about "Ozark" season 4, Part 1 so far.
Ozark Season 4 Part 1 Release Date and Where You Can Watch It
"Ozark" season 4, Part 1 is bound for Netflix on January 21, 2022. In October 2021, Netflix confirmed the date itself in an announcement teaser on its official verified YouTube channel. You can see that above.
Since "Ozark" is a Netflix original series, you don't have to worry about it leaving the streamer anytime soon. It's the exclusive home for "Ozark," which you won't find available on other digital platforms like iTunes. The first three seasons are already available to stream on Netflix indefinitely.
What Is Ozark Season 4 Part 1?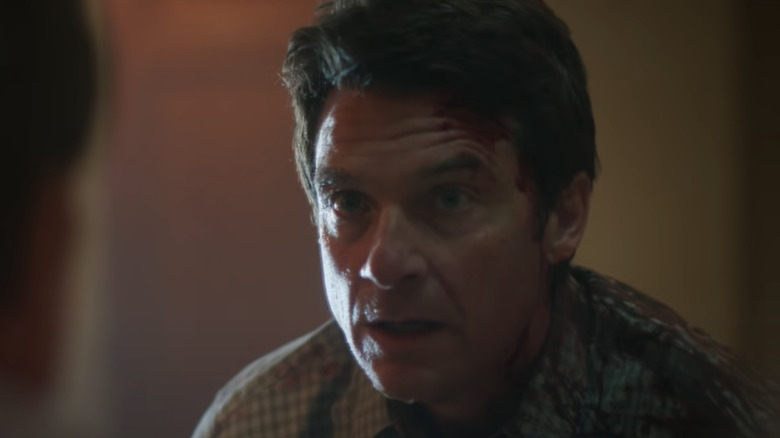 Netflix
"Ozark" season 4, Part 1 is the first half of the show's final season. The three previous seasons of "Ozark" have each had 10 episodes, but Netflix is doing something different with this final season: splitting it up into two 7-episode halves for a total of 14 episodes.
This is an approach that other prestige crime dramas like "Breaking Bad" and "The Sopranos" have taken with their final seasons. Both of those shows aired the two parts of their final season in separate years. However, at its Comic Con-like fan event, TUDUM, in September, Netflix announced that "Ozark," season 4, Part 2, would be released later in 2022. We don't have an exact date for Part 2 yet, but you shouldn't have to wait as long as 2023 for it.
Ozark Season 4 Part 1 Showrunners and Cast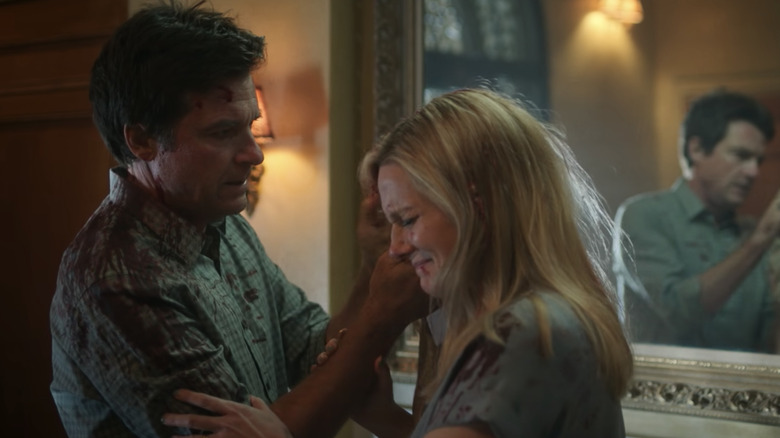 Netflix
Ozark is created by Bill Dubuque and Mark Williams. The cast is led by Jason Bateman and Laura Linney as Marty and Wendy, along with Julia Garner as Ruth Langmore. All three of them have received Emmy nominations for their performances, and Garner is a two-time winner.
Charlie Tahan plays Ruth's brother, Wyatt, who struck up a relationship with the much older hillbilly drug matriarch, Darlene Snell, played Lisa Emery, last season. (Don't call her a redneck; she's liable to blow your head off.) They will both be back for season 4, as will Felix Solis as the Mexican drug cartel leader, Omar Navarro.
Ozark Season 4 Part 1 First Look and Synopsis
"Ozark" season 4, Part 1 doesn't have a proper trailer yet, but Netflix did release a first look for it, where you can see Marty and Wendy scrubbing up immediately after the events of the season 3 finale. They still have the blood of Helen (Janet McTeer) on their clothes and in their hair. Outside, there's a merry go-round spinning and a party with armed guards happening on Navarro's palatial estate in Mexico.
Netflix hasn't offered much in the way of a synopsis for "Ozark" season 4, Part 1 yet, other than: "The Byrdes are back and the stakes have never been higher."