Star Wars Bits: Rogue Squadron, Obi-Wan Kenobi, Andor, Boba Fett, And More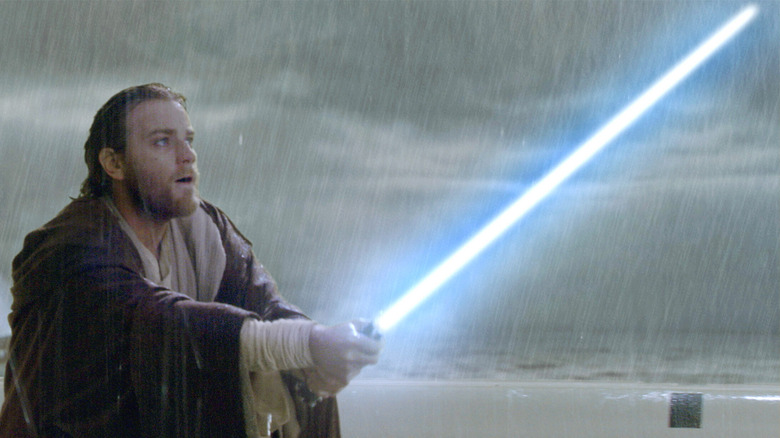 Lucasfilm
In this edition of Star Wars Bits:
"Rogue Squadron" Officially Delayed
"Obi-Wan Kenobi" Gets a Sizzle Reel
"Andor" Targets Q4 2022 Release
Chloé Zhao To Direct Kevin Feige's "Star Wars" Project?
LEGO Ultimate Collector Series (UCS) AT-AT
And More! 
Rogue Squadron Officially Delayed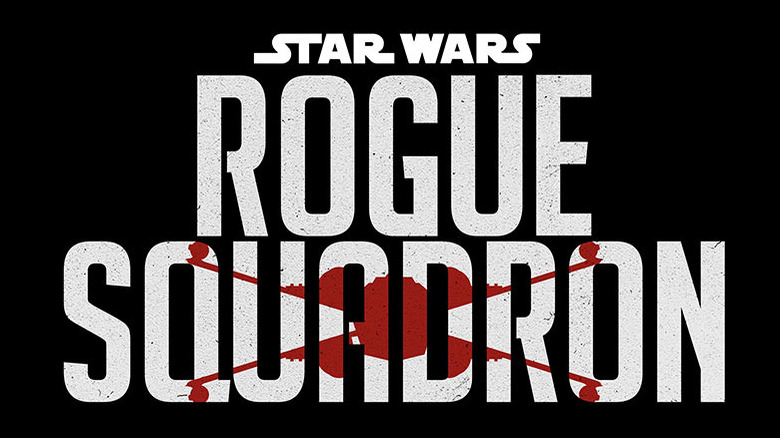 Lucasfilm
Lucasfilm has delayed the start of production on Patty Jenkins' "Rogue Squadron," which was originally slotted for a December 22, 2023 release date. 
According to The Hollywood Reporter, Jenkins' busy schedule and her previous commitments to DC Films and Warner Bros., including a third "Wonder Woman" movie (which she will direct) and an "Amazons" spin-off (which she'll produce), are taking priority over "Rogue Squadron." Jenkins and writer Matthew Robinson ("Love and Monsters") have been developing the movie for over a year, with the intent to start filming in 2022. It was to have gone into pre-production by the end of this year. Instead, the film has been removed from Lucasfilm's production schedule, with Jenkins expected to return when she is available. 
Our friend Big Screen Leaks says the film wasn't just delayed because of Jenkins' schedule. According to the outlet, production on "Rogue Squadron" was never going to be ready to shoot next year. The reason? Lucasfilm wants to make sure that the screenplay is just right before filming begins. According to BSL, the script has received a major re-write, which has delayed the production.
Announced at last year's Investor Day event, "Rogue Squadron" will "introduce a new generation of starfighter pilots as they earn their wings and risk their lives in a boundary-pushing, high-speed thrill-ride, and move the saga into the future era of the galaxy." 
Obi-Wan Kenobi Sizzle Reel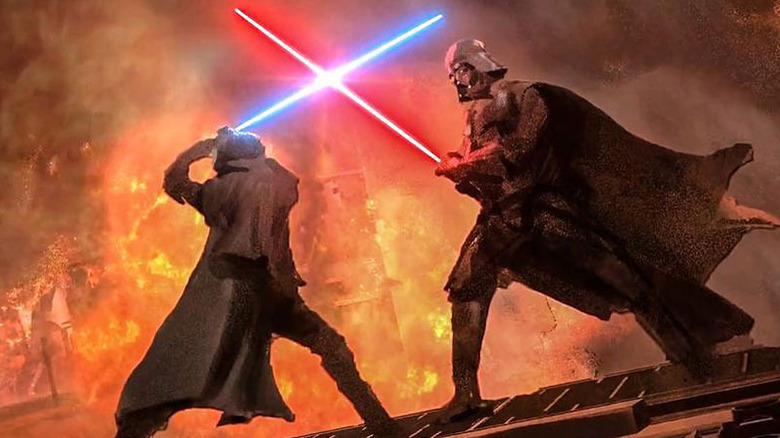 Lucasfilm
During Friday's Disney+ Day event, we got a behind-the-scenes looking at the upcoming "Obi-Wan Kenobi" series. You can watch the sizzle reel exclusively on Disney+.
"Obi-Wan Kenobi" will reportedly consist of six hour-long episodes, written by Joby Harold, Hossein Amini, and Hannah Friedman, and directed by Deborah Chow ("The Mandalorian"). It will see the return of Ewan McGregor as the title character, as well as Hayden Christensen as Darth Vader, Joel Edgerton as Owen Lars, and Bonnie Piesse as Beru. It will debut next year, exclusively on Disney Plus. Here's the synopsis:

"The story begins 10 years after the dramatic events of 'Star Wars: Revenge of the Sith' where Kenobi faced his greatest defeat, the downfall and corruption of his best friend and Jedi apprentice, Anakin Skywalker turned evil Sith Lord Darth Vader."
Star Wars Explained Breaks Down Obi-Wan Kenobi Concept Art
Speaking of that crazy old wizard, Alex over at Star Wars Explained has a great video breaking down all the cool new concept art glimpsed in the behind-the-scenes sizzle reel for "Obi-Wan Kenobi."
"Andor" Targets Q4 2022 Release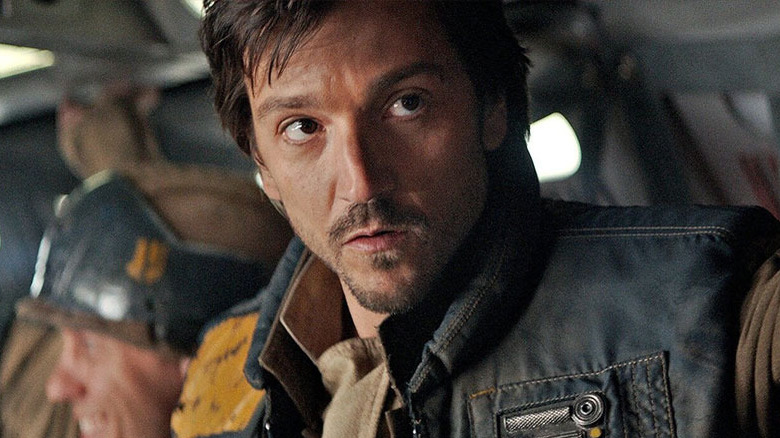 Lucasfilm
"Andor" — the "Rogue One: A Star Wars Story" prequel series — will be arriving on Disney+ late next year. During Disney's Fiscal Full Year and Q4 2021 Earnings Results webcast on November 10, Disney Chief Financial Officer Christine McCarthy revealed that "Andor" will arrive on the streaming service in the fourth fiscal quarter of 2022, which puts a release date somewhere between July and October of next year. 
At last year's Disney Investor Day, Lucasfilm President Kathleen Kennedy confirmed the series is 12 episodes, which means the series will roughly run for three months. Given that "The Mandalorian" Season 3 will probably premiere in December of 2022, it's likely "Andor" will debut in August or early September at the latest. Here's the official synopsis:
'Andor' a tense nail-biting spy thriller created by Tony Gilroy, is set to arrive on Disney+ in 2022. Diego Luna, reprising the role of rebel spy Cassian Andor from 'Rogue One: A Star Wars Story,' will be joined by a fantastic new cast that includes Stellan Skarsgård, Adria Arjona, Fiona Shaw, Denise Gough, Kyle Soller and Genevieve O'Reilly as Mon Mothma.
Under the Helmet: The Legacy of Boba Fett Now Available
The new 20-minute documentary "Under the Helmet: The Legacy of Boba Fett" is now available on Disney+. The special features new interviews with Lucasfilm legends like George Lucas, Ben Burtt, Joe Johnston, Dave Filoni, and Steve Sansweet and features lots of remastered behind-the-scenes footage. Check out the trailer above!
LEGO Ultimate Collector Series (UCS) AT-AT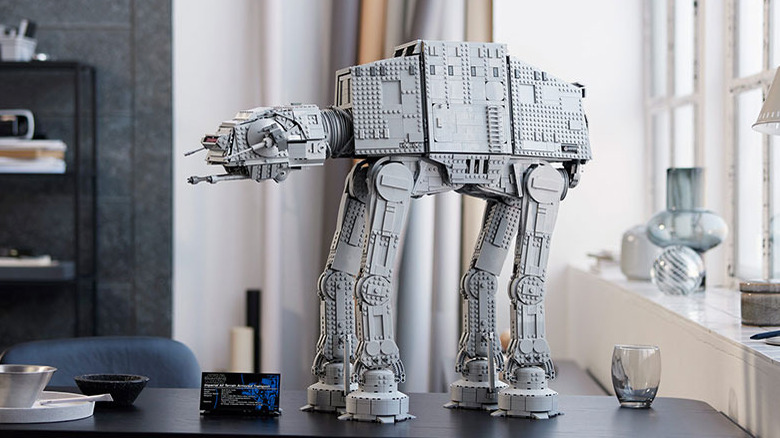 LEGO
The new LEGO Star Wars Ultimate Collector Series (UCS) AT-AT is coming and it's massive. The set clocks in at a jaw-dropping 6,785 pieces — measuring 24.5 x 27 x 9.5 inches — and features a movable head, rotating guns, adjustable legs, and side panels that can be opened and closed. On the inside of the All Terrain Armored Transport, fans will find a cargo bay and plenty of seating for Snowtroopers. Speaking of troopers, the UCS AT-AT also comes with nine minifigures and accessories, including Luke Skywalker (complete with grappling wire), General Veers, four Snowtroopers, a Snowtrooper Commander, and two AT-AT Drivers, along with two speeder bikes and an E-web cannon.
StarWars.com has an excellent interview with Mike Ilacqua (global head of product, LEGO Star Wars, at the LEGO Group), Jens Kronvold Frederiksen (creative lead of LEGO Star Wars at the LEGO Group), and Chris Gollaher (director of product design at Lucasfilm) about this amazing new set, including more hi-res images, so be sure to check that out!
The LEGO Star Wars Ultimate Collector Series (UCS) AT-AT retails for $799.99 and is launches on November 26. 
New Star Wars Galaxy of Creatures Episodes
"Star Wars Galaxy of Creatures" has new episodes devoted to the fire-breathing charhound (see above) and the deadly nexu!
This Week! in Star Wars
And finally, on This Week! in Star Wars, host Kristin Baver gives us the lowdown on all the latest news from that galaxy far, far away!

This week in Star Wars, we get a peek inside new High Republic books and comics, check out the LEGO Group's new Ultimate Collector Series AT-AT, and celebrate Disney+ Day. Plus, we take a look back to last year when we first met Grogu and Mando in The Mandalorian on Disney+.