The Morning Watch: Dutch Angles In Movies Explained, The Making Of The Harder They Fall & More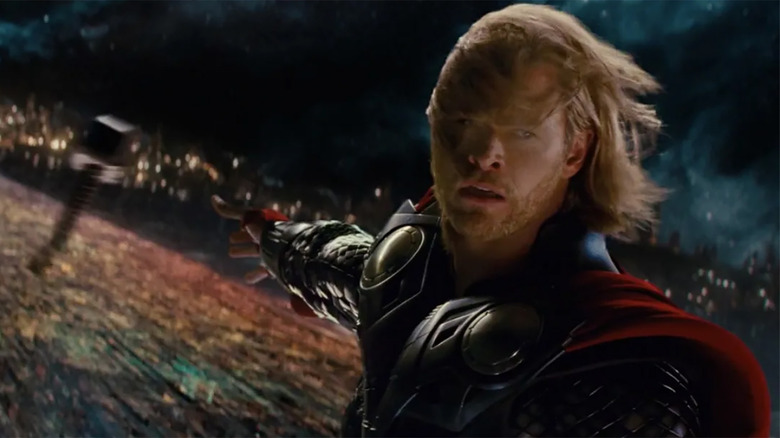 Marvel Studios
(The Morning Watch is a recurring feature that highlights a handful of noteworthy videos from around the web. They could be video essays, fan-made productions, featurettes, short films, hilarious sketches, or just anything that has to do with our favorite movies and TV shows.)
In this edition, find out the origins and purpose of the camera shot known as the "Dutch angle" in films like "Citizen Kane," "The Birds," "Thor," "Inglourious Basterds," and more. Plus, go behind the scenes of the action-packed Western "The Harder They Fall," now on Netflix. And finally, see how "Eternals" star Salma Hayek handles spicy wings on a new episode of "Hot Ones."
The Dutch Angle Explained
First up, here's a little history lesson that explains where the Dutch angle in movies comes from. In case you don't know about this specific shot, it involves setting the camera at an angle and tilting the entire scene. It's been seen in countless movies over the years, was rather overused in the first installment of the "Thor" franchise, and it's become so common that you might not even realize it when you see it. But where did it come from and how is it used in media today? Vox explains in this educational video.
The Making of The Harder They Fall
Next, Netflix takes us behind the scenes of their new western, "The Harder They Fall." Directed by Jeymes Samuel, the film features an all-star cast that includes Idris Elba, Jonathan Majors, Regina King, LaKeith Stanfield, Delroy Lindo, Zazie Beetz, and more. This glimpse from the set shows how the production pulled off some explosive scenes, action sequences, and more. 
Salma Hayek Does Hot Ones
Finally, "Eternals" star Salma Hayek stopped by "Hot Ones" to try her hand at the wings of death. On top of making host Sean Evans an honorary Mexican for his impressive spice tolerance, she talks about the economics of showbiz, discusses the connection between Frida Kahlo and string theory, and describes a close encounter with an octopus. Plus, they talk about several films from throughout her career and much more.