Everything We Know About Solar Opposites Season 3 So Far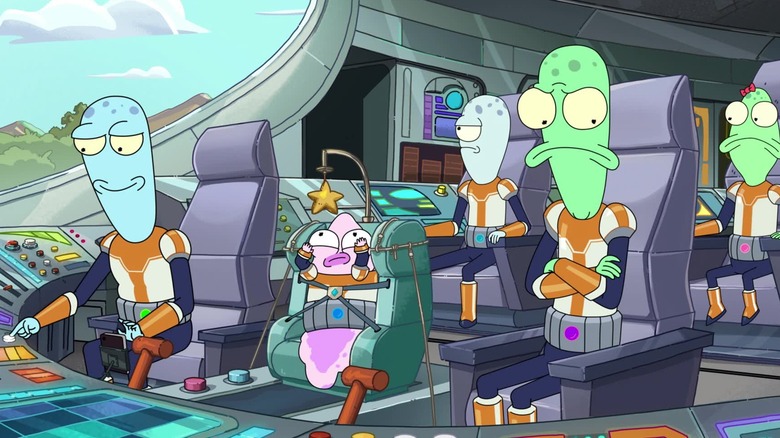 Hulu
(Welcome to Will There Be Another Season?, a series where we answer that question and explore what comes next.)
"Solar Opposites" debuted on Hulu last year and had a lot going for it. Namely that Justin Roiland of "Rick and Morty" fame was one of the chief creative voices behind the project, as he co-created it with Mike McMahan. Through two seasons, the series has found a loyal audience on Hulu and has also been met with a good deal of critical acclaim. The good news for fans of the series is that they aren't getting ready to pack it in just yet, not by a long shot.
Here is everything we know about "Solar Opposites" season 3 so far.
Solar Opposites Season 3 Is Currently In Production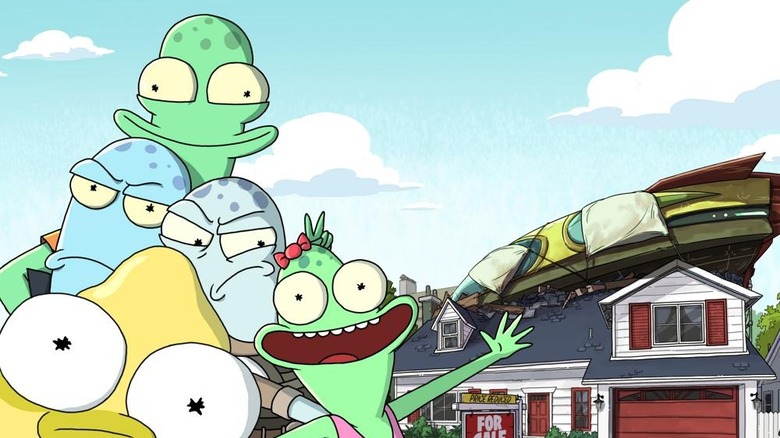 Hulu
Hulu didn't waste a lot of time in committing to this show, as it was renewed for a third season shortly after it premiered in 2020. Production has been underway, with the team knee-deep in it for quite some time now. In Mach 2021, Mike McMahan explained to Inverse that they were working on animatics for the new season, which will consist of 12 episodes, as opposed to eight like the prior two seasons. "We're launching animatics. We're kind of at all the phases at once right now across the season, basically. So we're still in the thick of it," McMahan said.
Roiland then added, "We just launched Episode 7 to animatic, and we've been seeing cleans on the first five. So we're deep into it." But that was several months ago now, meaning they are surely much further down the road with it. The main takeaway is that, unlike the frequently delayed "Rick and Morty," these episodes seem to be coming in a timely fashion.
The Show Has Already Been Renewed for Season 4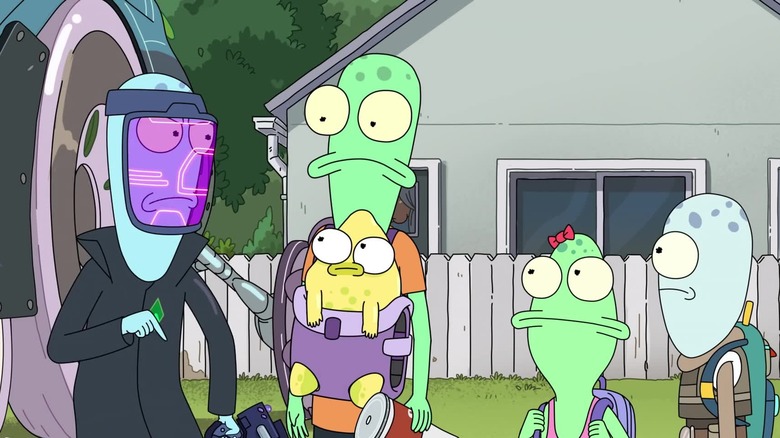 Hulu
While plot details remain firmly under wraps for "Solar Opposites" season 3 right now, we know for sure that it won't be ending the series. This is because Hulu renewed handed out an early season 4 renewal to the series back in June. This is a very good sign for fans, especially since the fourth season will also consist of 12 episodes. The core cast consisting of Roiland, Thomas Middleditch, Sean Giambrone, and Mary Mack will be back for the fourth season as well.
A Christmas Special Will Tide Fans over
We mostly have nothing but good news for fans of the show here, as Hulu has given everyone something to enjoy sooner rather than later while we wait for season 3. In particular, as was teased at the end of "Solar Opposites" season 2, a holiday special released on November 22. The brief logline for the special reads as follows:
An alien searches for the true meaning of Christmas. It doesn't go well.
When Will Solar Opposites Season 3 Be Released?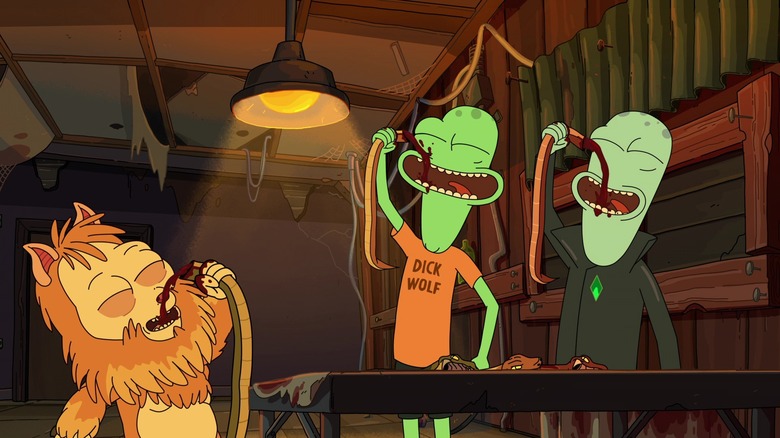 Hulu
As of this writing, Hulu has not provided an official release date for "Solar Opposites" season 3. However, with the holiday special arriving in November, and looking at the production timeline, early 2022 seems like a safe bet.