Here's When You Can Watch The French Dispatch At Home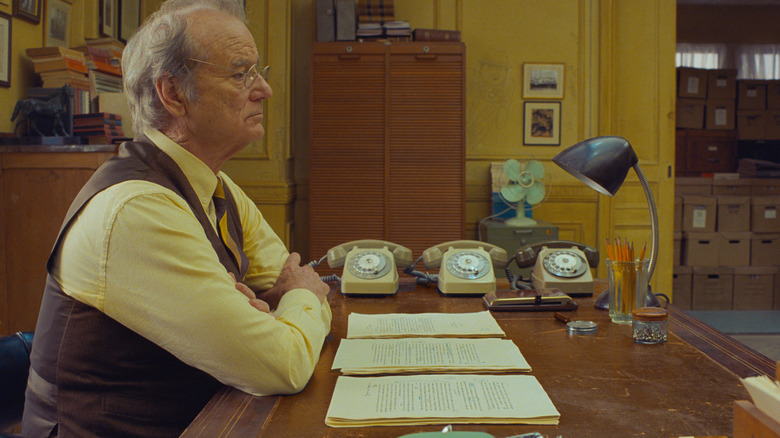 Searchlight Pictures
Choose your fighter, people, because you have your pick of two upper-echelon filmmakers currently duking it out. In one ring, there's Quentin Tarantino sticking up for movie theaters and espousing the unparalleled pleasures of watching movies the way they were ostensibly meant to be seen — on the big screen. 
Of course, it's not just Tarantino saying that. He has the full backing of directors like Christopher Nolan, Denis Villeneuve, and countless more who haven't let a pandemic stop them from supporting the important communal experience of a bunch of strangers getting together for a couple hours to watch a movie in the same (hopefully well-ventilated) room. And then there's Paul Thomas Anderson, who seems entirely comfortable with the idea of streaming from home as an equally as crucial aspect of keeping movies alive for future generations of movie fans.
It's possible for both sides to be right, of course, which is the approach we're taking for another movie by another acclaimed filmmaker: Wes Anderson's "The French Dispatch." After releasing in theaters on October 22, 2021, "The French Dispatch" will be making its way to digital and on demand in the coming weeks. Here's everything you need to know about how to watch "The French Dispatch" at home.
The French Dispatch on VOD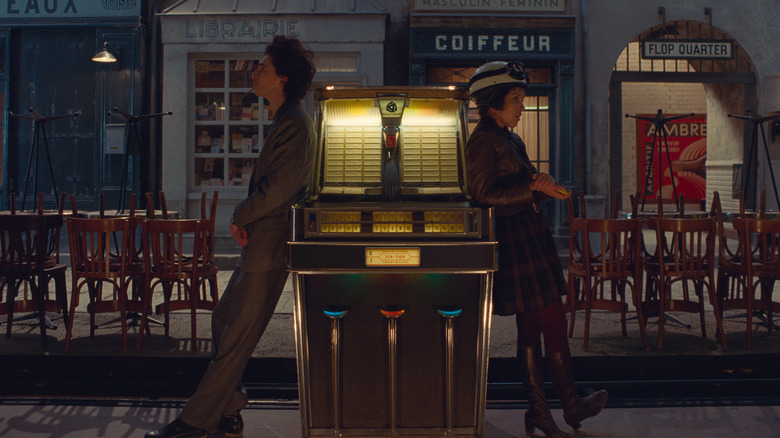 Searchlight Pictures
"The French Dispatch" contains all the whimsy and signature details that fans have come to associate with Wes Anderson's work, though with the added bonus of taking the form of a series of self-contained vignettes as told in a fictional edition of The French Dispatch magazine. At this point, you're probably either on board or virulently against this idiosyncratic style. 
But for those who perhaps didn't get a chance to catch this film in theaters — or purposefully stayed away from doing so because of the ongoing pandemic — there is good news as far as "The French Dispatch" is concerned. We recently received the news that Anderson's latest will have its home release on Blu-ray and DVD (though not on 4K) next month, on December 28, 2021.
As for the digital and video on demand release of "The French Dispatch," fans can pencil in the slightly earlier date of December 14, 2021. With these shorter theatrical windows, viewers only have to wait a little over a month before they can watch (or revisit) "The French Dispatch" and its entire ensemble cast of stars. That includes Benicio del Toro, Adrien Brody, Tilda Swinton, Léa Seydoux, Frances McDormand, Timothée Chalamet, Lyna Khoudri, Jeffrey Wright, Mathieu Amalric, Stephen Park, Bill Murray, Owen Wilson, Liev Schreiber, Edward Norton, Willem Dafoe, Saoirse Ronan, Elisabeth Moss, Jason Schwartzman, Christoph Waltz, and Anjelica Huston. Though some are more well-served than others in terms of screen time, Anderson makes effective use out of all the stars at his disposal in this one.
For my money, "The French Dispatch" certainly lives up to its billing: 
A love letter to journalists set in an outpost of an American newspaper in a fictional 20th-century French city that brings to life a collection of stories published in 'The French Dispatch.'