The Morning Watch: Venom: Let There Be Carnage VFX, Inside National Treasure's Book Of Secrets & More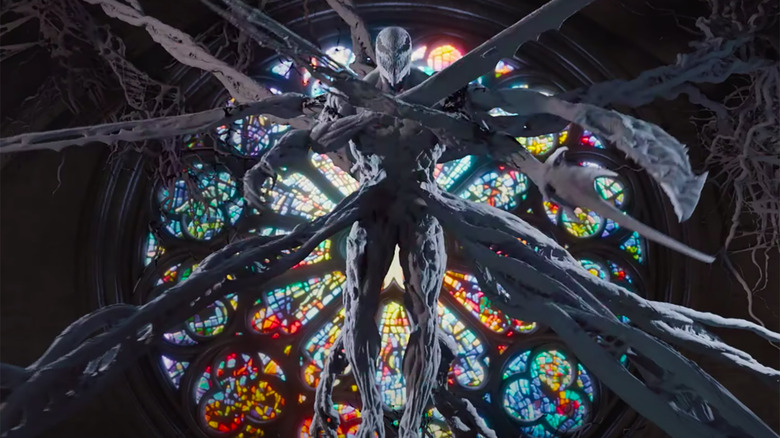 DNEG
(The Morning Watch is a recurring feature that highlights a handful of noteworthy videos from around the web. They could be video essays, fan-made productions, featurettes, short films, hilarious sketches, or just anything that has to do with our favorite movies and TV shows.)
In this edition, see how the visual effects for "Venom: Let There Be Carnage" came together, including a fully computer generated Woody Harrelson in the worst suit and hair combination ever. Plus, take a close look inside the pages of the titular prop book from "National Treasure: Book of Secrets." And finally, listen as "Game of Thrones" and "Eternals" star Kit Harington participates in Wired's autocomplete interview.
Venom: Let There Be Carnage VFX Breakdown
First up, visual effects house DNEG has provided a breakdown for some of the sequences they worked on for "Venom: Let There Be Carnage." This includes the goopy tentacles of Venom shooting out of the back of Eddie Brock (Tom Hardy), the transformation of Cletus Kasady into Carnage, and a few key moments from the final battle between the two symbiotes. 
Inside National Treasure's Book of Secrets
Next, Adam Savage and the Tested crew get an up close look at the titular prop from "National Treasure: Book of Secrets." It's no secret that Savage likes to flip through the pages of books, diaries, and journals from movies because they often have to be filled with detailed notes, images, and more. The Book of Secrets is no different, and this video shows how much detail went into the prop's creation, including fictional inscriptions, maps, and more.
Kit Harington's Autocomplete Interview
Finally, "Game of Thrones" star Kit Harington can be seen with a brief supporting role in Marvel's "Eternals." Even though he doesn't pick up a sword this time, it's a role that promises much more in the future. Since he's enjoying a moment as one of the new stars of the Marvel Cinematic Universe, Wired had him participate in their autocomplete interview to answer the web's most searched questions. What's his real name? How does he get his hair looking so good? Get the answer to those questions and more.