Superhero Bits: Harley Quinn's Unused Suicide Squad Look, Captain America 4 Tidbits & More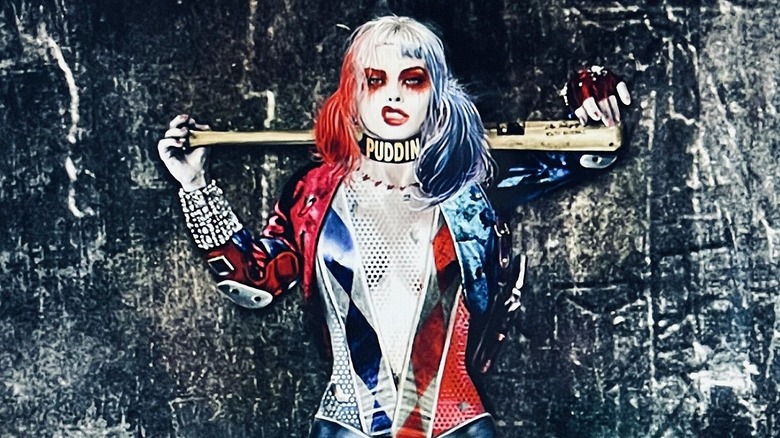 Warner Bros.
(Superhero Bits is a collection of stories, updates, and videos about anything and everything inspired by the comics of Marvel, DC, and more. For comic book movies, TV shows, merchandise, events, and whatever catches our eye, this is the place to find anything that falls through the cracks.)
In this edition of Superhero Bits:
Chris Pratt promises "Guardians 3" is worth the wait
"Eternals" gets a couple of new character posters
Jon Cryer is game to return as Lex Luthor on another DC show
David Ayer shares unseen "Suicide Squad" Harley Quinn concept art
Beyond the Panels: Robin & Batman
DC has released a new edition of its "Beyond the Panels" series highlighting its new book, "Robin & Batman." The three-issue limited series hails from write Jeff Lemire ("Sweet Tooth") and artist Dustin Nguyen ("Batman"), with the first issue available now. Be sure to check out the full video for yourself above.
Dane and Karun Get Eternals Posters
A couple of key characters from Marvel's "Eternals" who were not part of the titular, celestial group of heroes have been given their own posters. Namely, Kit Harrington's Dane Whitman (seen above), as well as Kingo's charming Valet Karun (seen below).
Meet Karun. Check out his brand new character poster and see Karun in Marvel Studios' #Eternals only in theaters NOW! 🎥

Get Tickets: https://t.co/hej2Zr1p7C pic.twitter.com/YdzZXLGKc2

— Marvel Entertainment (@Marvel) November 9, 2021
It remains to be seen if Karun has a future in the MCU or not. However, Dane seems poised to be a big part of the universe going forward, as he is one of the people who takes on the identity of the Black Knight in the pages of Marvel Comics.
Jon Cryer Would Return as Lex Luthor In Another DC Show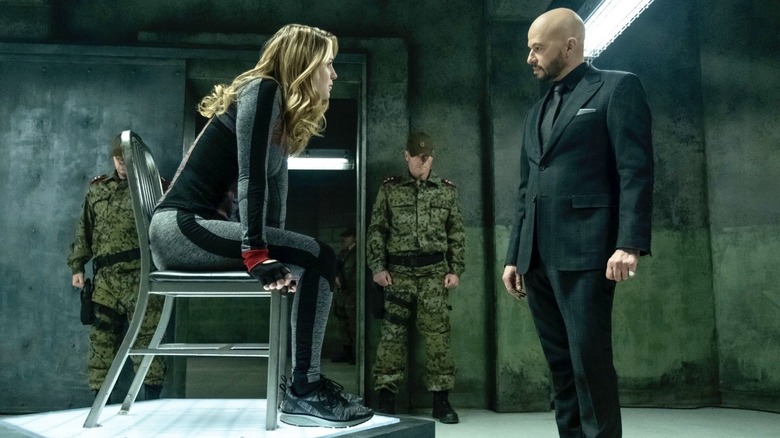 The CW
"Supergirl" recently said goodbye with its two-part series finale on The CW, meaning that Jon Cryer is also getting ready to hang it up as Lex Luthor. Or is he? The actor recently spoke with ComicBook.com in honor of the finale and revealed that he would be willing to reprise the role in another show, be it in the Arrowverse or perhaps on "Titans," if the situation is right. Says Cryer: 
"I had been feeling like [this would be the end], but I also want to honor this version of the character. I like the Arrowverse. I think they do a great job with it. I think Superman & Lois is fantastic. I think Doom Patrol is fantastic, and Titans is pretty great. And Stargirl, I've only seen one episode, but it seems like fun. I thought Black Lightning was terrific. So I want to honor Lex in the Arrowverse verse. So if they've got a great arc for him on Superman & Lois, or The Flash, or Titans or whatever, I'm happy to find a way to come back and be a part of that."
Your move, DC.
Secret X-Men Announced By Marvel
Marvel Comics has announced a new book titled "Secret X-Men," which is set to hit stands in February 2022. This is described as a one-shot written by Tini Howard with art by Francesco Mobili. The synopsis for the book reads as follows:
When the Shi'ar Empire faces an unexpected threat, they must call upon the X-Men. Team co-captains Sunspot and Cannonball will lead Marrow, Tempo, Forge, Banshee, Strong Guy, Armor, and Boom-Boom on a dangerous mission to save a figure of paramount importance—the daughter of Professor X and empress of the Shi'ar: Xandra!
Be on the lookout for the book on February 9, 2022.
Carnage Life-Size Bust by Queen Studios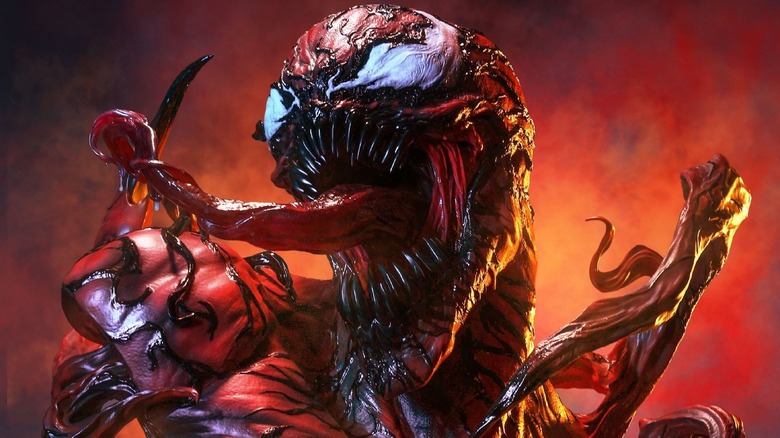 Queen Studios
The folks at Queen Studios are bringing some (a lot) of Carnage to the comfort of home. The company's life-size bust of Carnage (from Marvel Commics) is set to go up for pre-order on November 11. The impressive collectible stands at nearly 30 inches, and only 536 will be produced. It will come with a price tag of $1,480, so f or those not scared of the hit to their bank account, you can head on over to Toy Ark for more details.
Guardians of the Galaxy Vol. 3 is Worth the Wait
After literally years of waiting, "Guardians of the Galaxy Vol. 3" recently kicked off filming. Chris Pratt, who returns once again as Star-Lord, took to Instagram after day one of filming wrapped. In addition to sharing the same cast photo as director James Gunn, Pratt also said the following in his caption:
"Day 1 in the can. Honestly could not have started off better. Hit the ground running with a delicate, emotional, funny, wild, complicated scene and everyone absolutely killed. So grateful to be puppeteered by my friend and brother the mad genius @jamesgunn Oh My God I promise you... this movie will be worth the wait."
We'll see if he's right in May 2023.
Captain America 4 Teased by Producer Nate Moore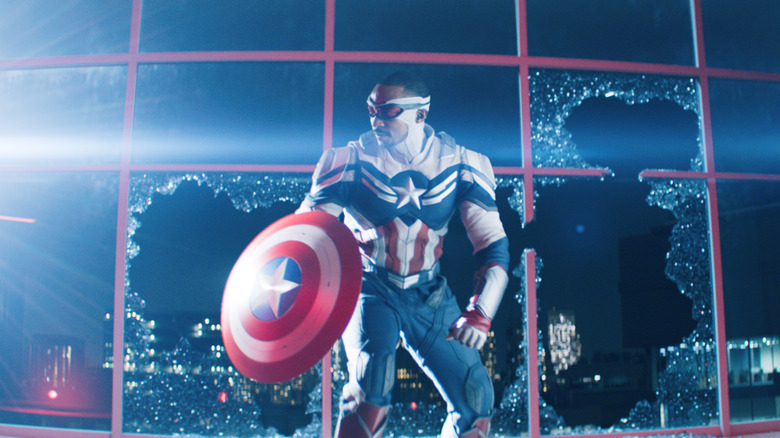 Marvel Studios
We don't know a whole lot about "Captain America 4" at this point, but we know it's happening and that Anthony Mackie will reprise his role as Sam Wilson following the events of "The Falcon and the Winter Soldier. Now, Marvel Studios' VP of Production and Development Nate Moore has offered at least a little insight into the film in a recent chat with ComicBook.com. Says Moore:
"I think, he's not Steve Rogers and I think that's a good thing. Because to me, this new Cap is Rocky. He's going to be the underdog in any situation. He's not a super soldier. He's not a hundred years old. He doesn't have the Avengers. What happens with this guy who announces publicly kind of, without the support, 'I'm new Captain America.' What happens next? I think is fascinating because he's a guy. He's a guy with wings and a shield, but he is a guy. So, we're going to put him through the wringer and make him earn it, and see what happens when he is outweighed, outclassed, out-everything. What makes somebody Captain America? I'm going to argue it's not being a super soldier. And I think we're going to prove that with Mackie and Sam Wilson."
A "Captain America" movie with "Rocky" parallels? Alright then.
Suicide Squad Alternate Harley Quinn Concept Art
Many many different designs and concepts were tried out. A director will be presented multiple iterations, often from several artists. Sometimes multiple wardrobe builds are tested. It's a long process and requires the labor of many talented collaborators. https://t.co/QFWd97mc2t pic.twitter.com/SZi8fBgKbu

— David Ayer (@DavidAyerMovies) November 10, 2021
Lastly, director David Ayer took to Twitter to reveal some unused concept art from 2016's "Suicide Squad." Specifically, he revealed some of the unused looks that were considered for Margot Robbie's Harley Quinn, which differ greatly from the version we ultimately saw in the movie. Ayer has, on occasion, shared tidbits we never saw as the filmmaker has continued to express interest in doing an "Ayer Cut" of the movie, akin to what was done with Zack Snyder's "Justice League." That probably won't happen though, so we're left with nuggets such as these.
Concepts pic.twitter.com/iJyZKoWJxn

— David Ayer (@DavidAyerMovies) November 9, 2021