Superhero Bits: Beware Of Spider-Man Spoilers, Marvel Introduces A Villain Worse Than Thanos & More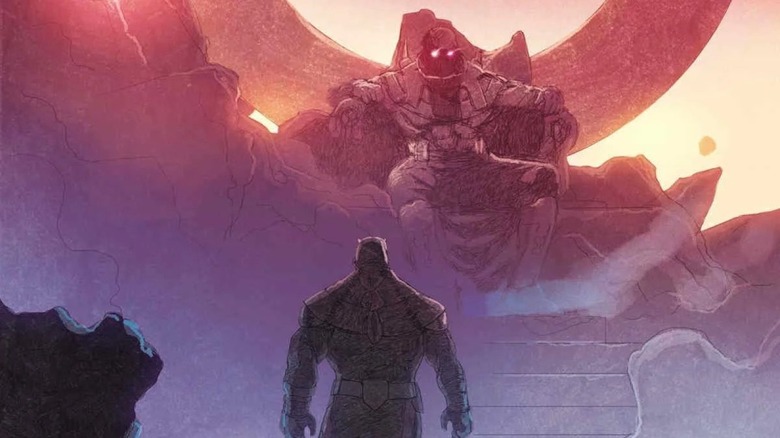 Marvel
(Superhero Bits is a collection of stories, updates, and videos about anything and everything inspired by the comics of Marvel, DC, and more. For comic book movies, TV shows, merchandise, events, and whatever catches our eye, this is the place to find anything that falls through the cracks.)
In this edition of Superhero Bits:
Tom Holland confirms a certain villain for "Spider-Man: No Way Home"
Hulk and Thor are gearing up for an epic fight
Ryan Reynolds weighs in on a Marvel vs. DC brawl
Beware of "Spider-Man: No Way Home" spoilers on the web
Beware of Spider-Man: No Way Home Spoilers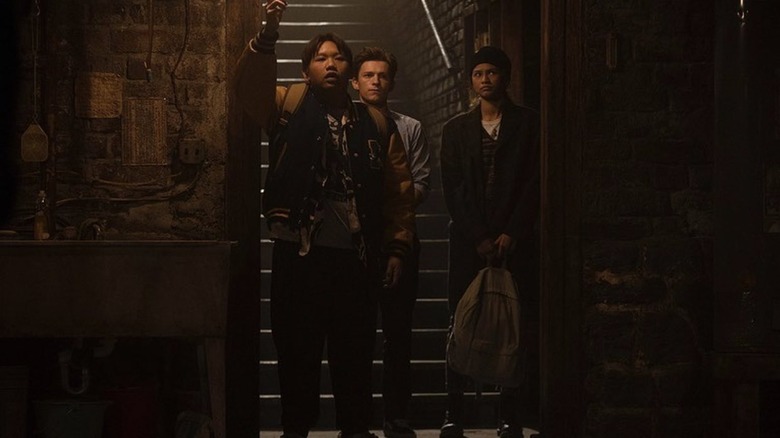 Sony Pictures
Today, we start out with a PSA for folks who like to avoid spoiler-y things on the interwebs. There are some seriously spoiler-heavy photos floating around all over social media right now that supposedly contain some big reveals for "Spider-Man: No Way Home." For those who want to go into the movie as clean as possible, beware. For those who are curious, the images in question are easy enough to find, though they have yet to be verified by Marvel and/or Sony. Be careful out there, folks.
Melissa Benoist Reflects On Supergirl
"Supergirl" is ending after six seasons tonight, with the two-part finale airing on The CW. Ahead of the action-packed and surely emotional finale, Melissa Benoist has reflected on her time as Kara Zor-El in a new video, seen above. It's a little something for fans of the show to absorb as they get ready to say goodbye, which is always hard.
Hulk and Thor Are About To Have the Craziest Fight Ever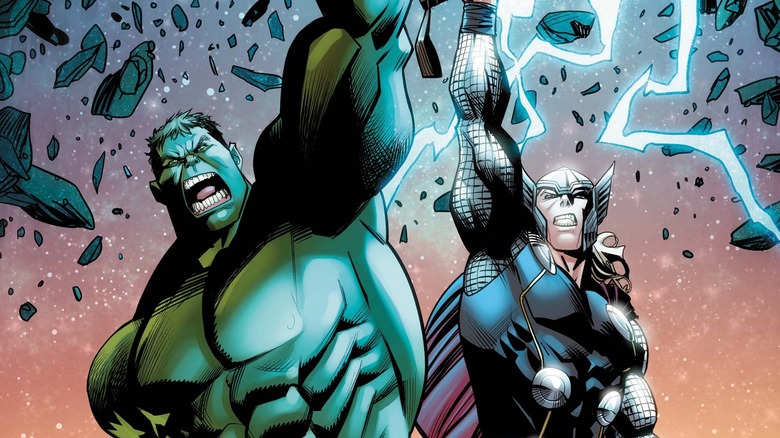 Marvel
Writer Donny Cates is pulling double duty right now, handling both the main "Thor" and "Hulk" titles for Marvel. Recently, during an interview for his KLC Press Substack (as reported by Games Radar), Cates revealed he is going to "take that opportunity to make the f*****g craziest fight that Marvel Comics has ever seen." Yes, the God of Thunder and the Incredible Hulk are going to duke it out in apparently glorious fashion next year. Be on the lookout.
Spider-Man: No Way Off That Bridge
As we can see in the above tweet there, the folks at Total Film have released yet another new image from "Spider-Man: No Way Home." Much like seemingly 90 percent of the marketing outside of the first trailer, it sees Tom Holland's Spidey duking it out with Doc Ock, on a bridge. Yes, the same bridge we've seen in many photos before. Either Marvel is really trying to hide some big reveals, or most of the movie takes place in this one location. We'll find out on December 17.
Guardians 3 Almost Had a Cameo By Kumail Nanjiani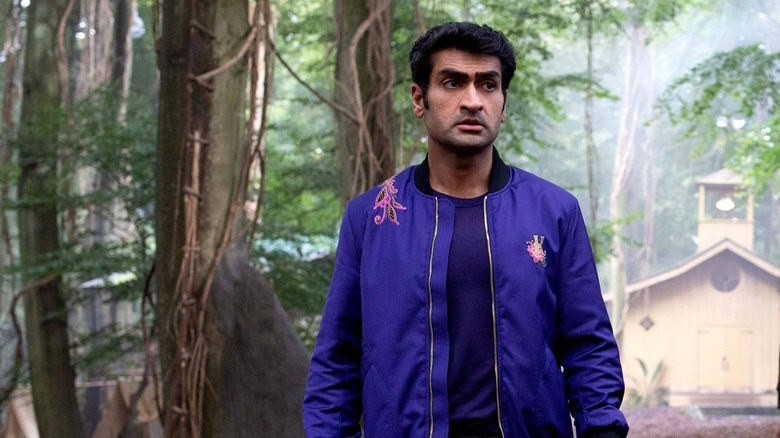 Marvel Studios
"Eternals" recently hit theaters, introducing the MCU to Kumail Nanjiani's Kingo. At the same time, "Guardians of the Galaxy Vol. 3" has finally started filming. Interestingly enough, director James Gunn confirmed on Twitter, in response to a video floating around with some slightly incorrect information, that Nanjiani originally had a cameo in the upcoming sequel.
From my POV I had written a cameo for my friend @kumailn in #GotGVol3. When Kevin Feige called me & said they had a primary role for Kumail in #Eternals I said of course I'd rather see him do that then my bit. I don't remember it having anything to do with the schedule change. https://t.co/R5f8ZHetRN

— James Gunn (@JamesGunn) November 9, 2021
It was being reported that scheduling conflicts got in the way, and Gunn wanted to set the record straight. That simply wasn't the case. Instead, Kingo may well have a large future in the MCU, depending on what happens to the character and the "Eternals" franchise beyond this first movie.
Deadpool vs. Black Adam vs. Wonder Woman
Ryan Reynolds answers the question on everyone's mind: Who would win in a fight between Deadpool, Black Adam and Wonder Woman?

"Oh boy, I think the audience," he says. "And whatever lawyer managed to figure out how to bring all those three together." https://t.co/M232HP48fJ pic.twitter.com/FGDM75Cj0p

— Variety (@Variety) November 4, 2021
With "Red Notice" hitting Netflix, Ryan Reynolds, Dwayne Johnson, and Gal Gadot are starring in a big action movie together. They also all happen to play A-list comic book characters. In a recent interview (watch above), Reynolds was asked who would win between Deadpool, Black Adam, and Wonder Woman. Reynolds dodged the question in charming fashion.
Electro Finally Confirmed for Spider-Man: No Way Home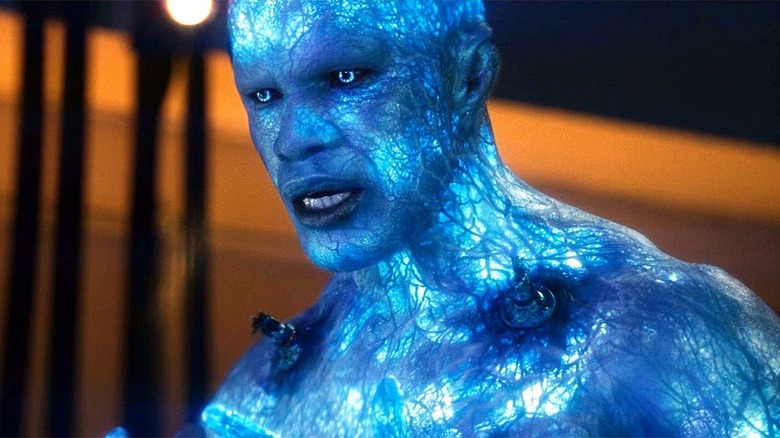 Sony Pictures
It is not a well-kept secret if it ever was one, but Tom Holland has finally flat-out confirmed that Jamie Foxx is returning as Electro in "Spider-Man: No Way Home." The multiverse is paving the way for the villain to return after first appearing in "The Amazing Spider-Man 2." In a recent interview with Total Film, Holland said the following:
"It was interesting having those guys come in because they have a certain ownership over Spider-Man in their own way, and... I'm talking about Alfred and Jamie and those guys. To see Alfred come in, and have to adapt and change to the way that the films are made, but also change director, and also [the fact that] I'm now Spider-Man."
So there we have it. Now we just have about 50 other rumors to confirm and we'll be good to go.
Eternals: The Undying Brings a Threat Worse Than Thanos
Lastly, with "Eternals" now in theaters Marvel has been giving the characters a larger presence in the pages of Marvel Comics. Case in point, "Eternals: The Undying" has been announced for February, as reported by the folks at ComicBook.com. Hailing from writer Kieron Gillen and artist Ryan Bodenheim, it is set to introduce a threat allegedly even worse than the Mad Titan himself, Thanos! The synopsis reads as follows:
Thanos is now ruler of the Eternals! But believe it or not... he's actually not the worst leader that the Eternals' society has ever seen. No, that honor belongs to someone even more horrific. Thanos is evil, yes, but who was the original evil from whom all Eternal evils descend? Meet Uranos, the Undying. And may the Celestials have mercy on your souls.
That certainly sounds ominous and foreboding. The book is set to hit stands in February, and you can check out the full cover art below.