Station Eleven: Release Date, Cast, And More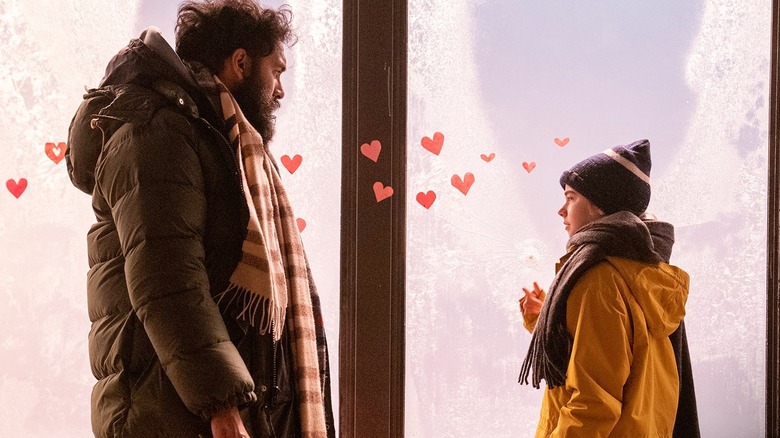 HBO Max
(Welcome to ...And More, our no-frills, zero B.S. guide to when and where you can watch upcoming movies and shows, and everything else you could possibly stand to know.)
When COVID-19 began, people turned to Steven Soderbergh's 2011 thriller "Contagion" for, one assumes, pointers on how to navigate the terrifying real-world outbreak. Nearly two years later and everyone seems to have understandably tired of movies and TV shows dealing with devastating pandemics. However, they might want to make an exception for "Station Eleven," an upcoming HBO Max miniseries based on Emily St. John Mandel's novel.
Mandel's book, her fourth as an author, was a best-selling hit upon its release in 2014, earning praise from critics and taking home such prestigious literary prizes as the Arthur C. Clarke Award and Toronto Book Award, as well as being a National Book Award Finalist. Similar to how "Contagion" suddenly jumped into iTunes' top 10 movie rentals last year, Mandel's "Station Eleven" saw a spike in sales in the early months of 2020 (much to her polite confusion). Interestingly, though, HBO Max's series adaptation was already well in the works by that point.
Station Eleven Release Date and Where You Can Watch It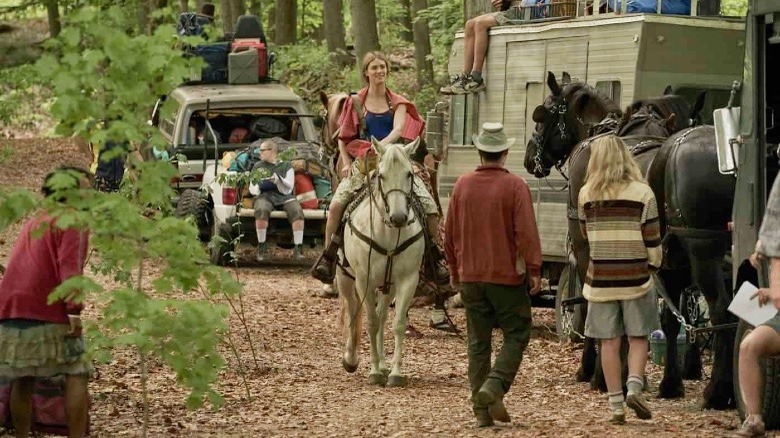 HBO Max
"Station Eleven" will premiere on HBO Max on December 16, 2021, and looks to cover the entirety of Mandel's source material over the course of a single season. Still, there's always a chance (mind you, a very slim one) the show will return for a second season, should it become a word-of-mouth hit for the streaming service, much like "The White Lotus" did earlier this year. It all depends on whether the critical response is strong enough to convince people to check out yet another pandemic drama, regardless of how much "Station Eleven" differs from other entries in the sub-genre.
As mentioned earlier, "Station Eleven" wasn't greenlit in response to COVID-19. In fact, HBO Max announced it had ordered the series in June 2019, with production starting in January 2020 before temporarily halting and, eventually, wrapping up back in July. And while the show will unavoidably parallel the status quo in certain ways, it's not actually about a pandemic the way "Contagion" is, which should only further help its cause.
What Is Station Eleven?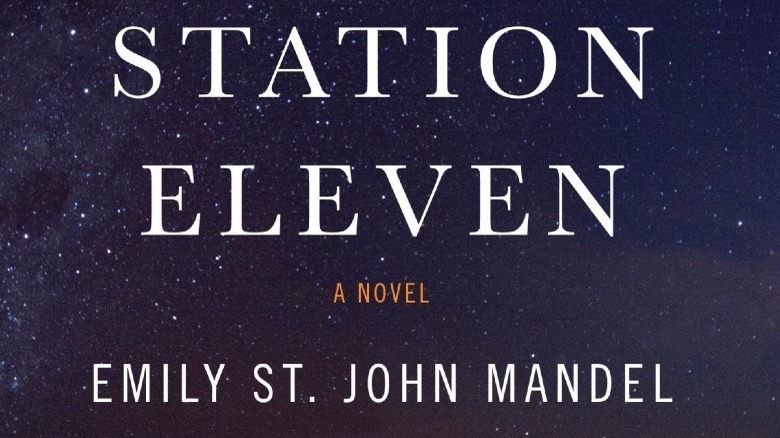 HarperCollins Canada
The plot of Mindel's "Station Eleven" recalls Stephen King's "The Stand" in more ways than one. Both stories focus on a terrible disease (the Georgia Flu, in the former's case) that wipes out most of the world's population. They also explore what happens after human civilization goes to pot, as some people strive to rebuild a better society while others turn to zealotry — like the members of St. Deborah by the Water, a small town whose citizens form a cult around a mysterious, abusive figure claiming to be a prophet.
Yet, those surface-level similarities aside, "Station Eleven" differs greatly from King's epic post-apocalyptic fantasy (which was only just re-adapted for TV in 2020). Much of its plot takes place 20 years after the pandemic and follows a small troupe of actors and artists as they travel the Great Lakes area, performing classic music and William Shakespeare plays. If anything, Mindel's story about the value of preserving the arts and humanities in times of darkness can only become more topical and relevant in the COVID-19 era.
"Station Eleven" also features a major storyline that starts 14 years before the pandemic, as well as another one that takes place during the horrifying event and its immediate wake. As a result, it's as much about the ways its characters' lives intersect and overlap with one another (not to mention, the effect a seemingly insignificant encounter can have on someone's personal journey and nostalgia for the past) as it is anything else.
Station Eleven Cast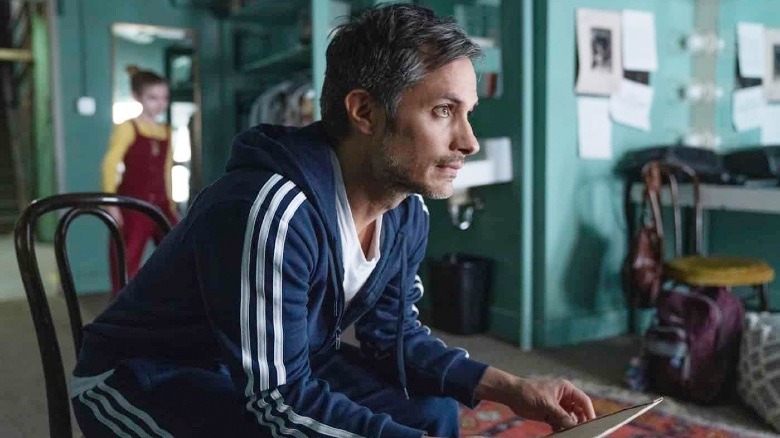 HBO Max
Mackenzie Davis ("Happiest Season") stars in "Station Eleven" as Kirsten, a member of the aforementioned troupe who, as a child actor, performed in a staging of "King Lear" in Toronto the night the Georgia Flu hit the city. Himesh Patel ("Yesterday") also stars as Jeevan, an EMT who was present at the performance before getting a tip-off about the pandemic from a doctor friend. Further linking the duo is Gael García Bernal ("Old") as Arthur, the onetime successful film actor who play Lear in the production and had previously crossed paths with Jeevan, albeit under very different circumstances.
Other key cast members include Danielle Deadwyler ("The Harder They Fall") as Arthur's wife Miranda, Nabhaan Rizwan ("Mogul Mowgli") as Jeevan's brother Frank, and David Wilmot ("Barkskins") as Clark, Arthur's best friend. Lori Petty ("Orange is the New Black"), Caitlin FitzGerald ("Masters of Sex"), and Daniel Zovatto ("Penny Dreadful: City of Angels") further fill out the "Station Eleven" ensemble in roles that, for the time being, are best left un-spoiled.
Station Eleven Director, Writers, and More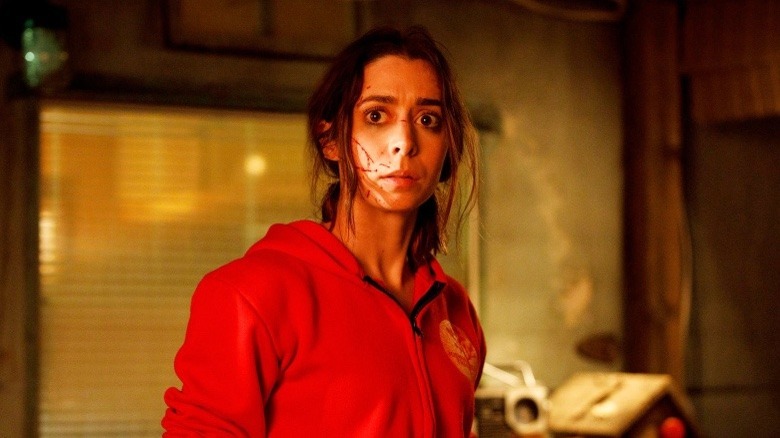 HBO Max
Patrick Somerville is serving as showrunner on "Station Eleven," with Sarah McCarron acting as executive story editor and Hiro Murai directing, as well as being an executive producer. No stranger to tales about the ripple effects of a traumatic global event, Somerville was a writer and producer on HBO's series "The Leftovers." He's since co-created both Netflix's genre-blending miniseries "Maniac" and HBO Max's "Made for Love," another darkly twisted blend of comedy, sci-fi, and satire (one that also featured McCarron as a staff writer).
As for Murai, he got his start as a music video director who collaborated with Donald Glover on multiple Childish Gambino shorts, most famously "This Is America." Murai and Glover continued to deliver stylishly surreal social commentary with their work on "Atlanta," with Murai directing 14 of the 21 episodes from the acclaimed FX's series' first two seasons. Basically, between the talent on both sides of the camera and the source material, "Station Eleven" has the potential to be more than just more fuel for the pandemic streaming content fire.
Station Eleven Trailer and Synopsis
STATION ELEVEN is a post-apocalyptic saga spanning multiple timelines. This limited drama series tells the stories of survivors of a devastating flu as they attempt to rebuild and reimagine the world anew while holding on to the best of what's been lost.