Nearly 30% Of Fans Think Will Smith Shouldn't Have Turned Down This Role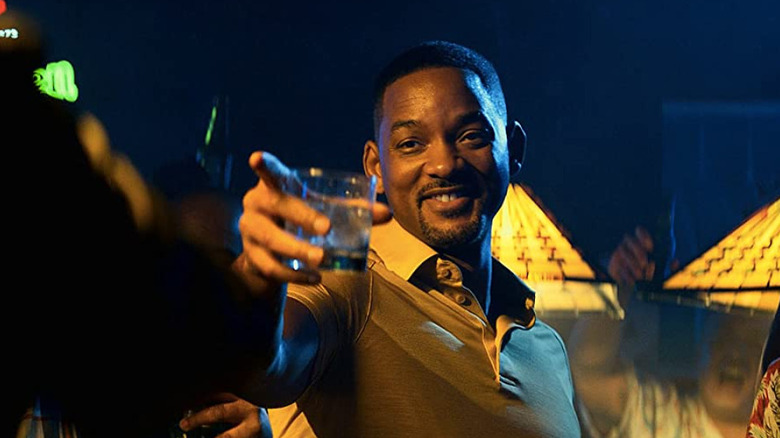 Sony Pictures
It's fun to play what-if with movie roles. Sometimes that's the most exciting part after hearing a beloved source is being adapted for the screen. Fans love guessing who will play who and often have strong opinions about their favorites. Once the role is cast, however, the what-if game continues. It can be a make-or-break choice, and a lot is riding on making the right call on who will lead a project. 
Will Smith is one of the all-time best gets for many projects. His charisma and skill made him a global superstar, and some of the best action lines ever spoken in a packed theater were uttered by none other than Smith himself. Even with his success, there are some major roles he's chosen to forgo. Smith is pretty open about his thoughts on why he said "yes" to some projects and "no" to others. He's also been open about his on-screen regrets.  
How /Film Readers Voted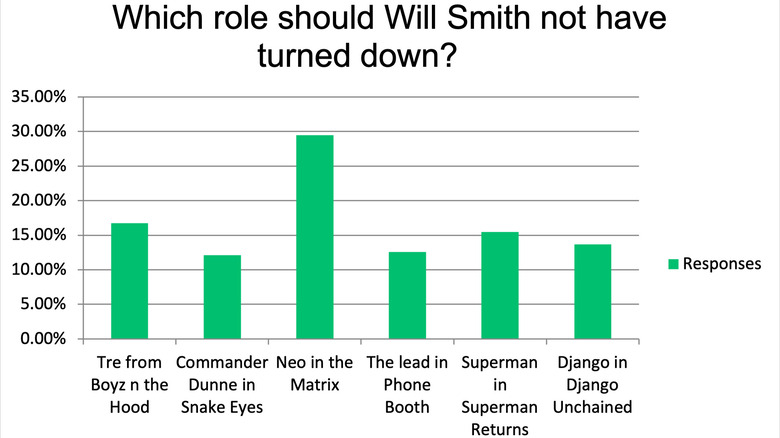 /Film Survey
What if we could glimpse into a universe where Will Smith chose differently? What roles do we wish he hadn't turned down? 
Well, we put the question to our readers, and in our survey of 628 respondents, there was an overwhelming answer:
Tre from "Boyz n the Hood" 16.72%
Commander Dunne in "Snake Eyes" 12.10%
Neo in "The Matrix" 29.46%
The lead in "Phone Booth" 12.58%
Superman in "Superman Returns" 15.45%
Django in "Django Unchained" 13.69% 
It seems that most people think Smith shouldn't have turned down the lead role of Neo in "The Matrix," with 29.46% of votes going toward that option. Second place went to Tre from "Boyz in the Hood" with 16.72%, and Superman in "Superman Returns" coming in as a close third. The rest of the responses were evenly split among three other great characters. Nearly 14% of respondents would have liked to have seen Smith as the lead in "Django Unchained," which starred Jamie Foxx instead. That film would go on to be a critical darling and wound up earning multiple Oscars. Stu Shepard in "Phone Booth," who wound up being played by Colin Farrell, garnered 12.58% of the vote, and Commander Dunne in "Snake Eyes," a role that went to Gary Sinise, rounded out the results with just over 12%. 
Clearly, his fans have some strong opinions, but what does Will Smith think? 
Will Smith on the Roles He's Turned Down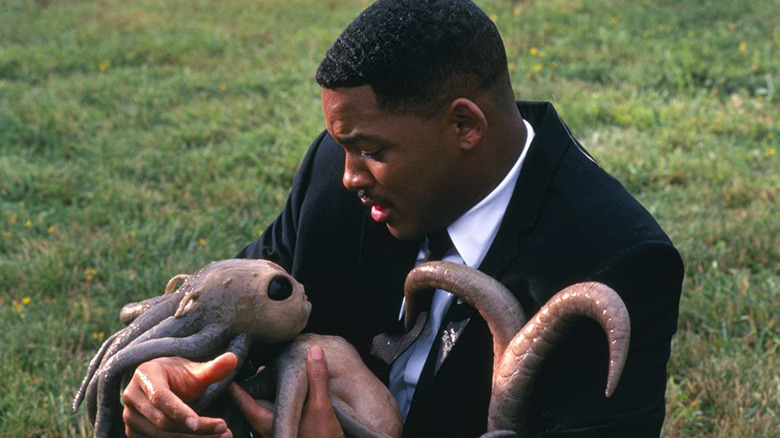 Sony Pictures
Smith was apparently the Wachowskis' first choice to play Neo. However, the star wasn't wowed by their pitch. In a video on his official YouTube channel, Smith explained his decision to turn down Neo and star in "Wild Wild West" instead. He takes his choice in stride, complimenting Keanu Reeves and Lawrence Fishburne as "perfect" for their roles. "I probably would have messed The Matrix up. I would have ruined it," he says with the tone of a truly good sport. "I did y'all a favor." Considering how iconic the role of Neo became under Keanu Reeves, we have to agree.
Smith seemed to take more consideration when it came to "Django Unchained," even if he did ultimately choose not to star as the character. The film's violence seemed to turn Smith off of the role at the time. 
"I wanted to make that movie so badly, but I felt the only way was, it had to be a love story, not a vengeance story," he told The Hollywood Reporter during a roundtable in 2015. His vision of what the film should be simply clashed too much with what director Quentin Tarantino wanted, so in the end, this was probably for the best. 
At least he didn't turn down his iconic role in "Men in Black." After "Independence Day," he didn't want to be seen as the "alien movie guy," but Steven Spielberg himself talked him into it. 
Another favor for us — after all, he did make that role look good.