'Django Unchained' - What Did You Think?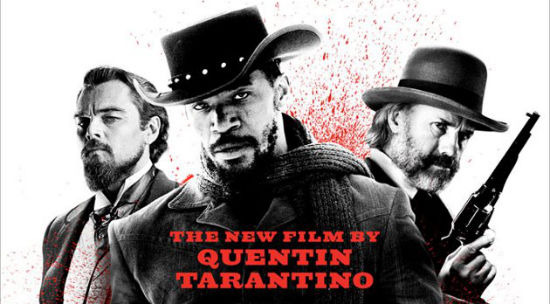 It's been three and a half years since the Cannes debut of Inglourious Basterds, and now Quentin Tarantino has returned with Django Unchained. The film might be the unlikeliest Christmas Day release ever, as it stars Jamie Foxx and Christoph Waltz as a freed slave and his bounty hunting benefactor who are seeking to free Django's wife (Kerry Washington) from the man (Leonardo DiCaprio) who owns her.
The film is a screed against slavery — with Tarantino's penchant for violence and exaggerated depictions of history, this vision of America's most awful historical institution can't be seen as anything but horror. But as this is a Quentin Tarantino movie, it is a movie first and foremost, with vivid, energetic violence punctuating long verbal encounters between the characters as the director riffs on westerns and revenge movies in his own unique style.
Django Unchained is hitting top ten lists and creating some heated conversation thanks to the nature of the story, but now we want to hear what you thought of the film. Speak up in the comments below, where spoilers are encouraged.