The Righteous Gemstones Season 2 Trailer: Even The Gemstones Have A Streaming Service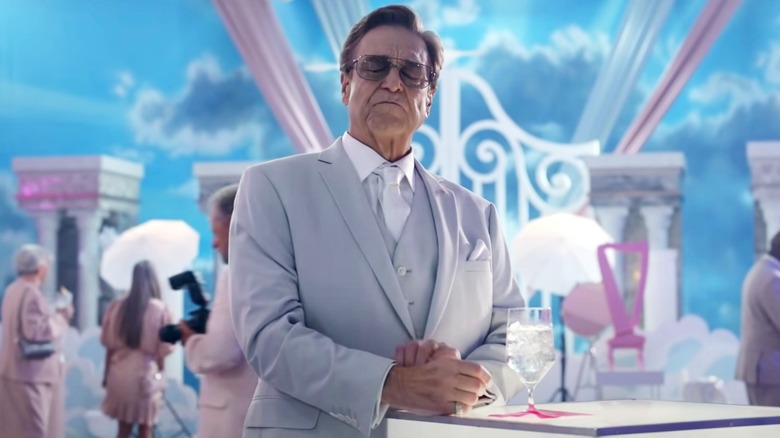 HBO
Praise the lord and throw up a hallelujah or two, because everyone's favorite corrupt televangelical family has returned for a second season. In Danny McBride's follow up to "Eastbound and Down" and "Vice Principals," HBO's "The Righteous Gemstones" are back with religiously corrupt and capitalist worshipping vengeance. 
"The Righteous Gemstones" season 1 introduced us to the world-famous Gemstone family, lead by patriarch Eli (John Goodman), the man responsible for the monumental success of the Gemstone family megachurch. The Gemstones — including Eli's problematic children Jesse (Danny McBride), Judy (Edi Patterson), and Kelvin (Adam Devine) – are the head of a highly profitable televangelical empire, despite the family's history of being a bunch of sinning blasphemers.
The last we saw the Gemstone family was over two years ago, and according to an interview with Danny McBride over at Entertainment Weekly, the new season picks up an unspecified amount of time after the events of season 1, as McBride had to completely rewrite the new season after the pandemic shut down production just a few days into filming. Uncle Baby Billy Freeman is back and looking tanner and blonder than ever, and Kelvin's youth ministry has expanded to include a group of pious protein shakers, a God Squad of muscular boys err ... "muscle men, daddy!"
The Righteous Gemstones Season 2 Trailer
Last season on "The Righteous Gemstones" we saw the family reeling from matriarch Aimee-Leigh's passing, and now that Papa Eli is getting older, the Gemstone kids are all gunning to take over the family ministry and preach however they see fit. Or, you know, make an obscene amount of money in the name of "Christian goodness."
It looks like there's a new entrant to the streaming wars, and it's coming from the GODD network, aka Gemstones on Digital Demand. "It is time to stop the filth coming out of Hollywood," shouts Jesse Gemstone. "If they're going to fill the airwaves 24/7 with that garbage, we gonna do the same thing!" As McBride told EW:
I feel like the Gemstones have more to do with a massive corporation than they actually have to do with most Christians, and so like many corporations, COVID was very kind to the Gemstones. They were able to deliver to the world a streaming service that allowed people to stay at home and watch Gemstone broadcasts. So while everyone around them suffered, they're in a better position than they've ever been in before.
Season 2 welcomes some new faces to the "Gemstone" world, including Eric Andre as Lyle Lissons, a megachurch pastor from Texas, Jason Schwartzman as Thaniel, a journalist who is working on a story about the Gemstone ministries, and Eric Roberts as a guy named Junior from Dr. Eli Gemstone's past who has shown up ... for some reason.
"The Righteous Gemstones" season 2 premieres January 9, 2022, on HBO.