Diary Of A Wimpy Kid: Release Date, Cast, And More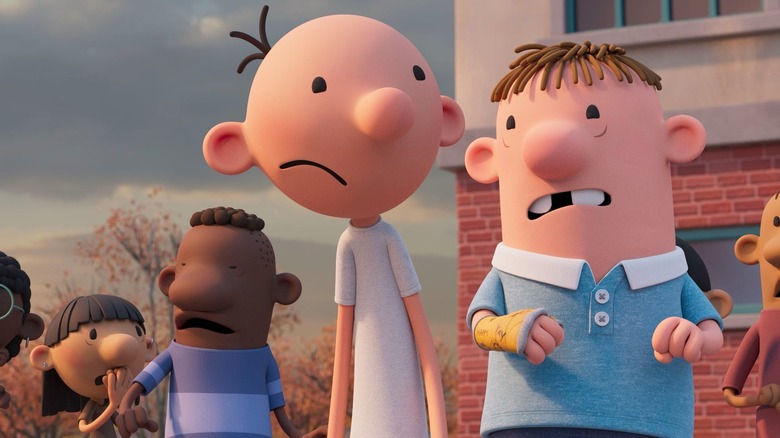 20th Century Studios
(Welcome to ...And More, our no-frills, zero B.S. guide to when and where you can watch upcoming movies and shows, and everything else you could possibly stand to know.)
As the official ruler of all things childhood, Disney is staking their claim on the "Diary of a Wimpy Kid" franchise. Poor ol' Greg Heffley is heading back to the horrors of middle school, this time in full CGI animation. 
Unlike the previous live-action adaptations, the animated approach will allow the film to fully embrace the style of the novels — and their illustrations. For fans of the series, this is where Heffley's diary sketches will truly come to life. Below is everything you need to know about the upcoming "Diary of a Wimpy Kid" adaptation.

Diary of a Wimpy Kid Release Date and Where To Watch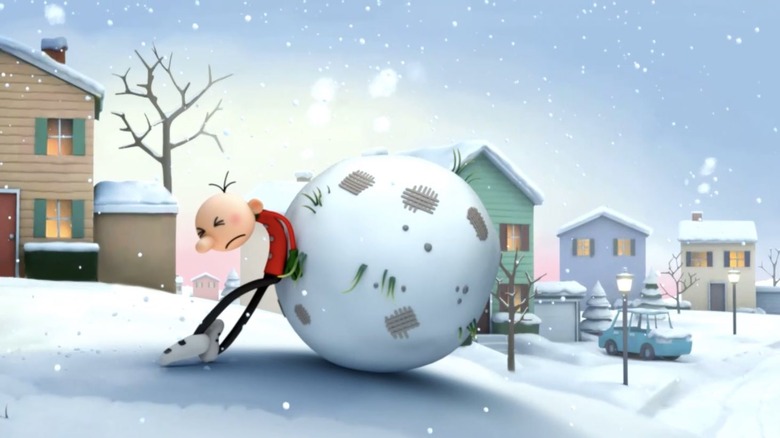 20th Century Studios
"Diary of a Wimpy Kid" is coming exclusively to Disney+, with a release date set for December 1, 2021. The film will join two entries in the live-action franchise, "Diary of a Wimpy Kid" and its sequel, "Diary of a Wimpy Kid: Rodrick Rules." This reboot marks the first fully animated entry into the franchise and the second 20th Century Studios film to be released as a Disney+ original film (the first being "Home Sweet Home Alone").
What is Diary of a Wimpy Kid?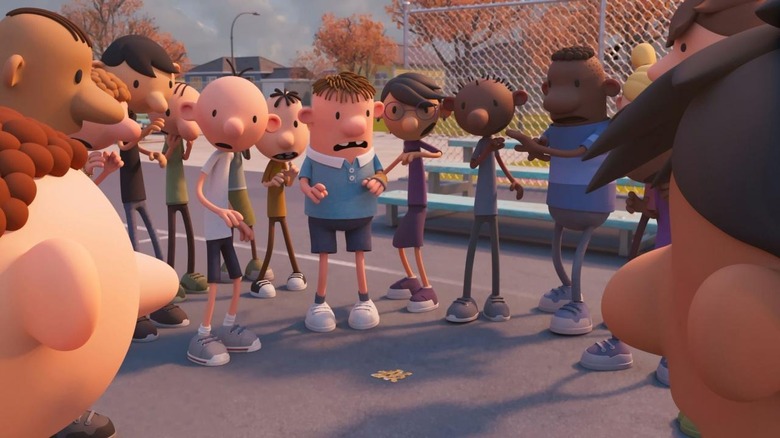 20th Century Studios
Based on Jeff Kinney's best-selling book series of the same name, "Diary of a Wimpy Kid" tells the story of Greg Heffley, a scrawny middle-schooler who illustrates his life in a diary. Despite the name of the series, Greg has a tendency to argue that his book is a journal, not a diary, but we all know the truth. 
The books are a mix of his handwriting and illustrations, walking us through the torture of school as Greg tries to become popular. He spends the year learning the consequences and responsibilities of growing up, avoiding the taller, meaner kids that walk the halls, and surviving his older brother, Roderick. The animated film pretty much follows along the same lines, as Greg comes of age and dodges disasters.
Diary of a Wimpy Kid Cast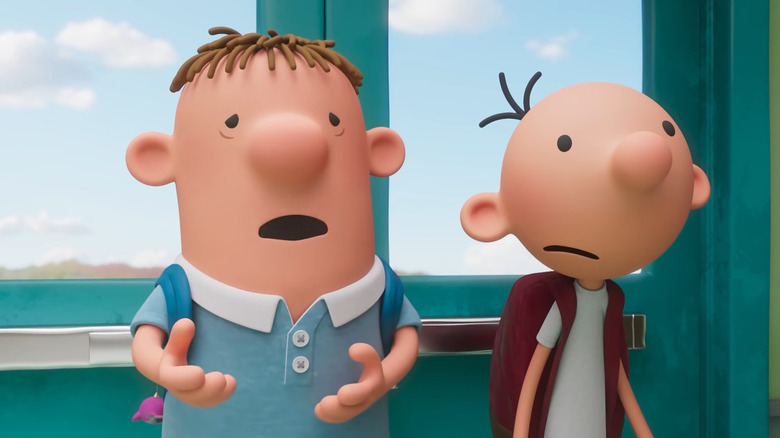 20th Century Studios
Taking on the role of the diary-writer himself is Brady Noon as the voice of Greg Heffley. The young actor has filled a handful of roles thus far, including his 3-year stint on "Boardwalk Empire" and a main role on the Disney+ series "The Mighty Ducks: Game Changers." Joining Noon is Ethan William Childress as Greg's best friend, Rowley, who "seems to coast through life and succeed at everything without even trying." Childress is known for his role as Johan Johnson on "Mixed-ish." Christopher Diamantopoulos ("Silicon Valley," "DuckTales") stars as Frank Heffley, Greg's overactive but well-meaning father.
Diary of a Wimpy Kid Director, Writers and More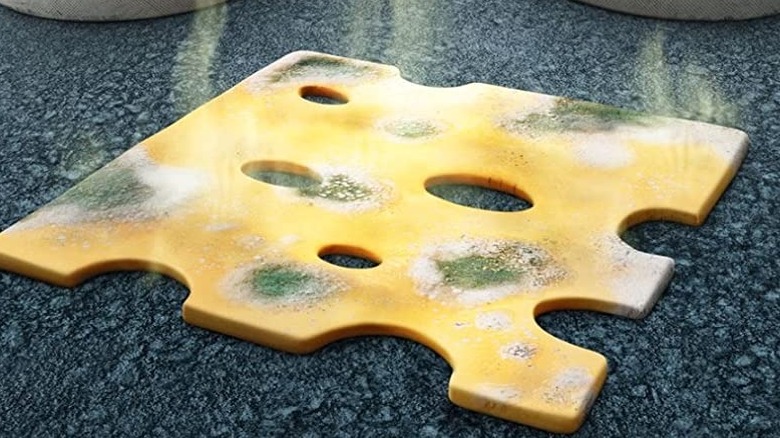 20th Century Studios
"Diary of a Wimpy Kid" was created, written and produced by author of the novels, Jeff Kinney. The film was directed by Swinton O. Scott III, known for multiple episodes of "The Simpsons" and "Futurama." Music for the film comes from John Paesano, who was also the composer for "Invincible," "Daredevil," and several video games, including "Detroit: Become Human" and "Spider-Man."
Diary of a Wimpy Kid Cast Trailer
"Greg Heffley is a scrawny but ambitious kid with an active imagination and big plans to be rich and famous – he just has to survive middle school first. To make matters worse, Greg's lovable best friend Rowley seems to coast through life and succeed at everything without even trying! As details of his hilarious – and often disastrous – attempts to fit in fill the pages of his journal, Greg learns to appreciate true friends and the satisfaction that comes from standing up for what is right."