Pen15 Season 2, Part 2: Release Date, Cast, And More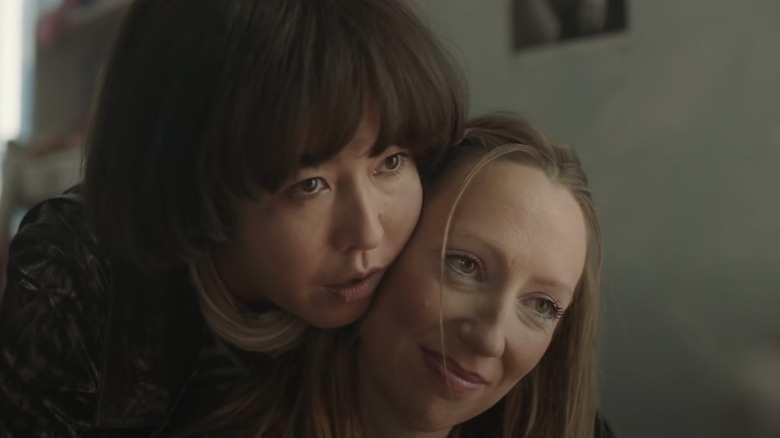 Hulu
(Welcome to ...And More, our no-frills, zero B.S. guide to when and where you can watch upcoming movies and shows, and everything else you could possibly stand to know.)
The first half of "Pen15" season 2 concluded in September of 2020, and though fans of the show got the chance to see the show's first animated episode as a one-off this past August, we've been eagerly awaiting news about when the rest of the second season will be available. That news has finally arrived, so let's break down what you need to know about the back half of "Pen15" season 2.
Pen15 Season 2, Part 2 Release Date and Where You Can Watch It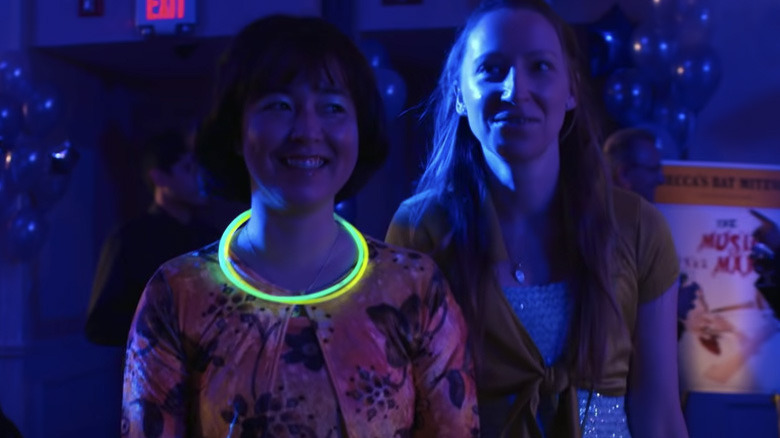 Hulu
"Pen15" season 2, part 2 is set to premiere on December 3, 2021. The show is exclusively available to stream on Hulu, and in my estimation, it's one of the best original shows in that streamer's history. I know "The Handmaid's Tale" has won a lot of Emmys and things like "Only Murders in the Building" and "Reservation Dogs" have gained a lot of traction in recent months, but "Pen15" should absolutely be considered in the upper echelon of Hulu series.
What is Pen15?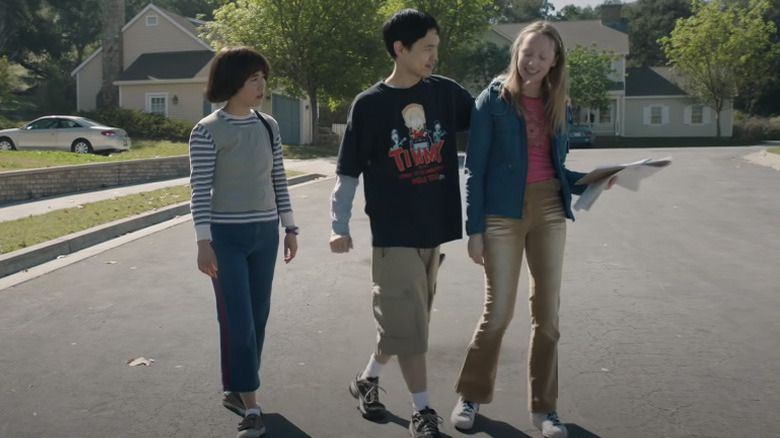 Hulu
The quick pitch is that this is a dramedy in which 30-something-year-old actresses play exaggerated versions of their junior high-aged selves, but they're surrounded by actors who are actually young enough to be in junior high. It follows best friends Maya and Anna, a couple of earnest, well-meaning students who are just trying to make it through the dorky, awkward, uncomfortable, pubescent phase of their lives the best way they know how. The show vacillates between being laugh-out-loud funny and heart-wrenchingly sad, and it's one of the most realistic and genuine depictions of the emotional, hormonal, tumultuous, and sometimes fractious period between childhood and adulthood.
In this new batch of episodes, Anna gets a boyfriend – a slightly older boy named Steve, who helped Anna stage manage the school play in an earlier episode – and this half of the season (at least in part) aims to explore how her romantic relationship affects the show's central duo. There are six episodes remaining in the season, and we can't wait to see how it wraps up.
Pen15 Showrunner, Directors, and More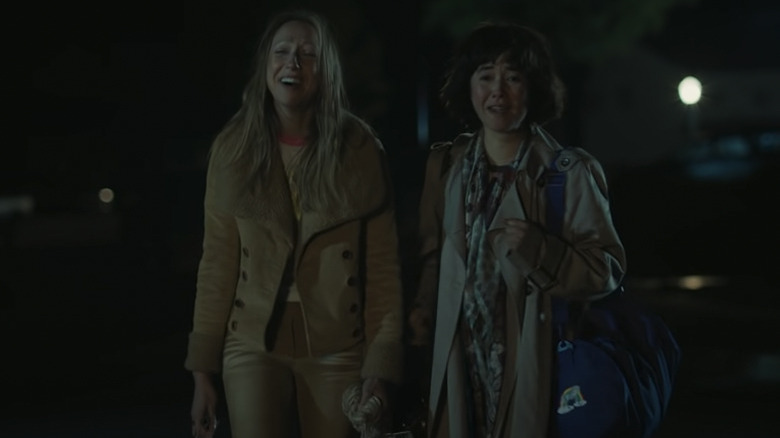 Hulu
"Pen15" was created by Maya Erskine, Anna Konkle, and Sam Zvibleman, all three of which serve as co-showrunners. Zvibleman has also become the show's most prominent director, although at least one of the upcoming episodes will be directed by Konkle. Andy Samberg, Jorma Taccone, and Akiva Schaffer – also known as the comedy trio "The Lonely Island" – serve as executive producers.
Pen15 Season 2, Part 2 Trailer and Synopsis
Pen15 is an R-rated "traumedy" set in middle school as it really happened in the year 2000. Anna Konkle and Maya Erskine play versions of themselves as thirteen year old outcasts, surrounded by actual thirteen year olds. In this world, seventh grade never ends and the pains of growing up are inevitable.
Pen15 Season 2, Part 2 Cast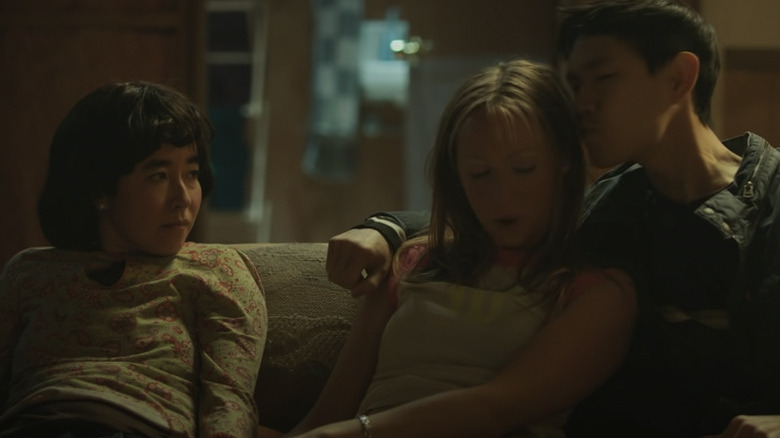 Hulu
Konkle and Erskine anchor the show with their award-worthy performances as Anna and Maya, respectively. Melora Walters plays Anna's mom Kathy, Taylor Nichols plays Anna's dad Curtis, Mutsuko Erskine plays Maya's mom Yuki (trivia: she is Maya's actual mother!), Richard Karn (Al from "Home Improvement") plays Maya's dad Fred, Dallas Liu plays Maya's brother Shuji, Taj Cross plays Sam, Dylan Gage plays Gabe, and Chau Long plays Anna's new boyfriend Steve.