Hyperion Movie Adaptation Coming From Bradley Cooper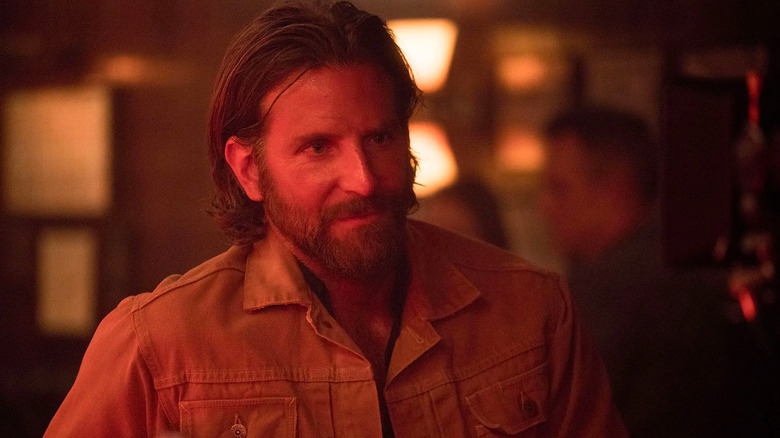 Warner Bros.
Bradley Cooper is launching a new production banner, and it already has a project lined up: "Hyperion," based on the sci-fi novel series by Dan Simmons ("The Terror"). While Cooper made his feature directorial debut with "A Star Is Born," he's only on board to producer "Hyperion," with the search for a director currently underway. Previously, "Hyperion" was set up as a TV project at SYFY. Now it moves to the big screen via Warner Bros., with Graham King attached to produce under his GK Films banner. The "Hyperion" series consists of four books set in the 29th century, featuring "hundreds of planets connected by farcaster portals," whatever the heck that means. This is dense, world-building sci-fi, and interest in the project has no doubt been revitalized due to the recent success of "Dune," another Warner Bros. title. 
Hyperion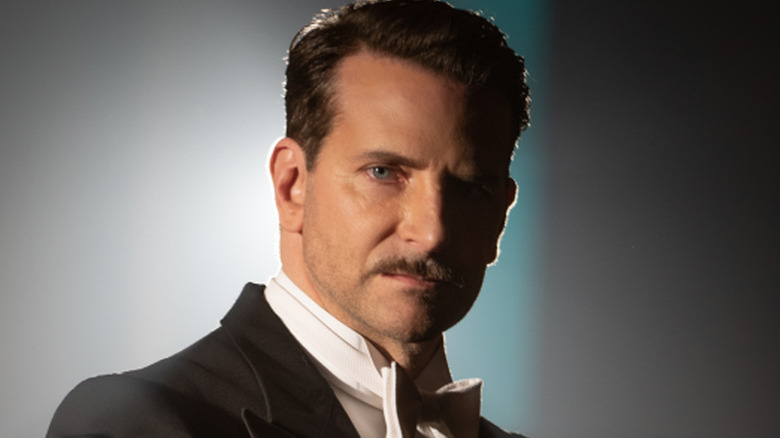 Searchlight Pictures
Deadline has the scoop on Bradley Cooper producing "Hyperion" as part of the actor/filmmaker's new production label. Cooper will produce with Weston Middleton. Recently, SYFY was trying to turn "Hyperion" into a limited series. Now, the adaptation is moving to the big screen, with "Watchmen" writer Tom Spezialy working on the script. Executive producer Hayley King will oversee the project on behalf of GK films. Cooper previously had a six-year production deal with Todd Phillips and Warner Bros. That deal ended in 2019, and now Cooper is moving on to create his own banner. 
When I first heard the "Hyperion" news today I was hoping Cooper was on board to direct, since I thought his direction on "A Star is Born" was pretty damn great and I'm eager to see him helm more films. But Cooper is only set to produce, with a search for a director currently ongoing. As for the new production label, it doesn't have a name yet. I suggest Cradley Booper Films, but he might not want to go for that. How about The Guy Who Was In The Midnight Meat Train Productions? Pretty catchy, if you ask me! 
I have no insider knowledge on this, but if I were a betting man, I'd put money on Warner Bros. taking a look at the "Dune" box office returns and deciding they needed to adapt more big, sprawling sci-fi stories, and fast. Deadline adds that the decision to move "Hyperion" from TV to film is "to provide the IP with more breadth and scope that the expansive story demands."
What Is Hyperion?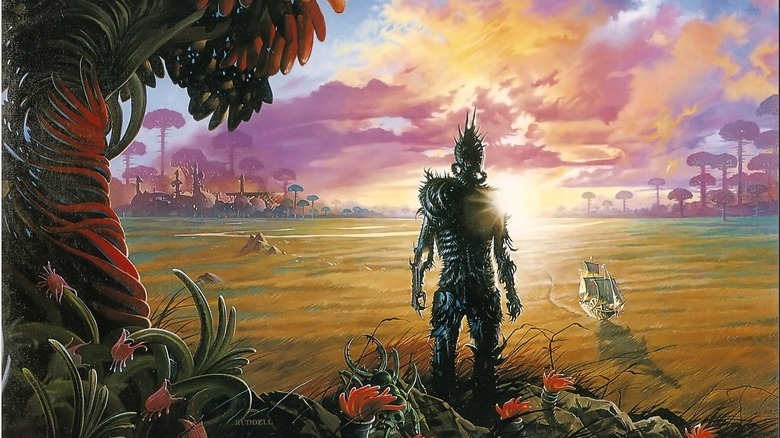 Spectra
First published in 1989, "Hyperion" is a sci-fi novel from author Dan Simmons. Here's the first book's synopsis: 
On the world called Hyperion, beyond the reach of galactic law, waits a creature called the Shrike. There are those who worship it. There are those who fear it. And there are those who have vowed to destroy it. In the Valley of the Time Tombs, where huge, brooding structures move backward through time, the Shrike waits for them all.On the eve of Armageddon, with the entire galaxy at war, seven pilgrims set forth on a final voyage to Hyperion seeking the answers to the unsolved riddles of their lives. Each carries a desperate hope—and a terrible secret. And one may hold the fate of humanity in his hands.
I haven't read any of the "Hyperion" books, but I have to admit the title "The Valley of the Time Tombs" is cool as hell. The first book in the series was followed by three sequels: "The Fall of Hyperion," "Endymion," and "The Rise of Endymion." Will Cooper and company try to adapt all the books into a film series? I wouldn't be surprised. Then again, they might want to wait and see how well the first movie goes over first.