Zack Snyder's Rebel Moon Casts Sofia Boutella As Its Star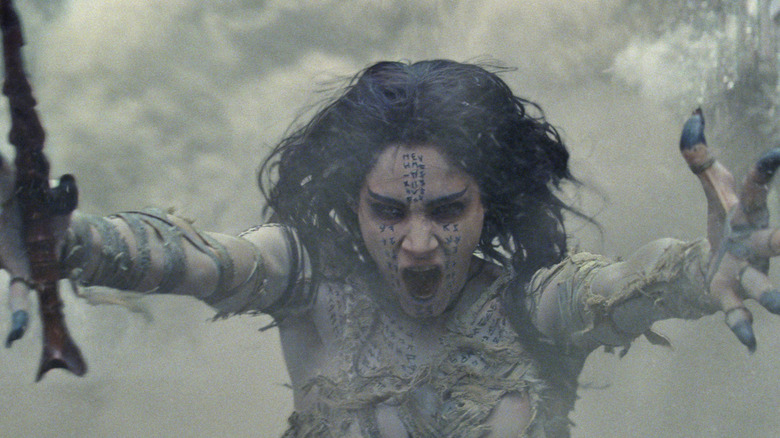 Universal Pictures
Zack Snyder and Netflix seem to be wasting no time in getting the filmmaker's next big movie going. Case in point, Sofia Boutella ("The Mummy," "Kingsman: The Secret Service") has been cast in "Rebel Moon." The upcoming movie was announced over the summer following the success of "Army of the Dead," and it appears casting is already underway with a lead now in place.
According to Deadline, Boutella has landed the lead role in the film after testing for the part. Casting for the role has apparently been underway for several months, but Boutella wowed Snyder with her test and she managed to beat out the competition. While no other names are named, it's said that it came down to a small pool of several actresses. Snyder is writing the script with Shay Hatten and Kurt Johnstad.
Details on Boutella's role remain somewhat under wraps. However, we do know that this movie started out as a pitch for a "Star Wars" movie that never came to be. Now, Snyder is repurposing it as an original idea for Netflix that might pave the way for an entire franchise, if all goes well. The report also contains a logline for the film, which reads as follows:
The film is set in a peaceful colony on the edge of the galaxy that finds itself threatened by the armies of the tyrannical Regent Balisarius. They dispatch a young woman with a mysterious past to seek out warriors from neighboring planets to help them take a stand the Tyrant.
Zack Snyder Is Thriving At Netflix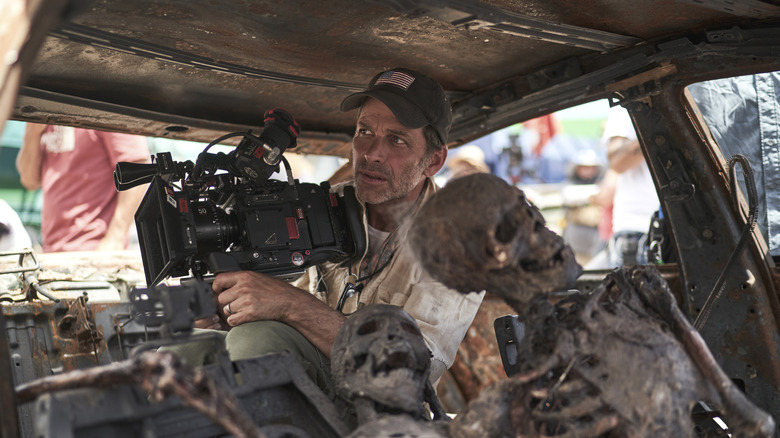 Netflix
After falling out with Warner Bros. following the "Justice League" debacle, Snyder found a new home at Netflix where he made his zombie heist flick "Army of the Dead." Since then, things have been going quite well. Several spin-offs, including the recently released "Army of Thieves," are on the way, plus the sequel "Planet of the Dead." Not only that, but Snyder has signed a big deal with Netflix that ensures he will be producing and directing quite a few things for the streaming service over the next few years.
For Boutella, this gives her a chance to take the spotlight in what promises to be a huge blockbuster. She broke out in "Kingsman: The Secret Service" and has worked steadily ever since. Some of her notable credits include "Atomic Blonde," "Star Trek Beyond," and "Climax." More recently, she starred alongside Nicolas Cage in "Prisoners of Ghostland" and has wrapped production on the miniseries "SAS: Rogue Heroes."
There is no word yet on when filming will begin, though with casting underway it seems that may be happening sooner rather than later. It also seems this will be getting in the can before "Planet of the Dead," unless Snyder decides to let someone else direct that one.
"Rebel Moon" does not yet have a release date set.