Christopher Nolan's Oppenheimer Adds Robert Downey Jr. And Matt Damon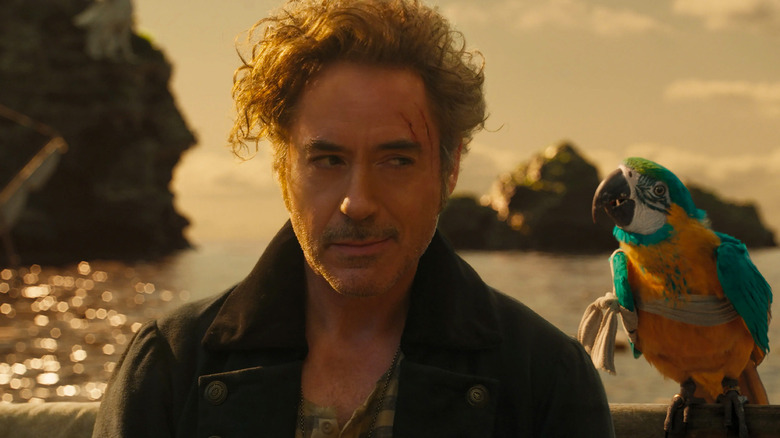 Universal
"Oppenheimer," the latest potential blockbuster from Christopher Nolan, keeps adding heavy hitters to its cast. Cillian Murphy and Emily Blunt are already on board, and now it's being reported that Robert Downey Jr. and Matt Damon are in talks to join the cast as well. The film focuses on the life of J. Robert Oppenheimer, the theoretical physicist who worked on the Manhattan Project and was dubbed the "father of the atomic bomb" in the process. Murphy is set to play Oppenheimer, while Blunt will play his wife, Katherine "Kitty" Puening. There's no word just yet on the roles Downey Jr. and Damon are circling, but if Nolan truly lands both those actors, it will give "Oppenheimer" some serious weight in the acting department. It's also worth noting that this would be Downey Jr.'s first non-MCU role since 2020's box office bomb "Dolittle." 
The Oppenheimer Cast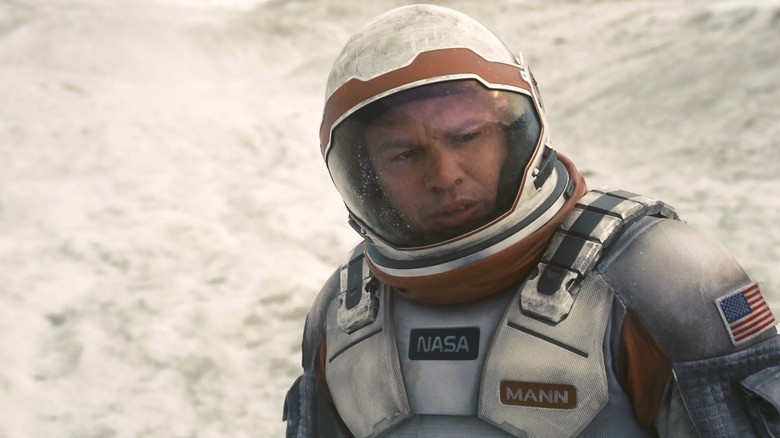 Warner Bros.
Deadline is reporting the news that Matt Damon and Robert Downey Jr. are both in talks to join the cast of Christopher Nolan's "Oppenheimer," a film about J. Robert Oppenheimer. Oppenheimer was the wartime head of the Los Alamos Laboratory and is often credited as one of the main creators of the atomic bomb. That's an uneasy legacy, and for his part, Oppenheimer had regrets about being involved with such destructive forces. After the war, he resigned from his post at Los Alamos and "vehemently opposed the hydrogen bomb (H-bomb) and similar weapons on the grounds that thermonuclear weapons were more destructive than mankind could responsibly control." 
This is heavy, dramatic stuff, and it doesn't exactly lend itself to Nolan's traditional spectacle-based entertainment (although I suppose the atomic bomb tests will contribute on that front). Cillian Murphy is on board to play Oppenheimer, while Emily Blunt is likely to play Oppenheimer's wife Katherine "Kitty" Puening. There's no word on which roles Downey Jr. and Damon are in talks for, but adding stars of their caliber to the cast suggests Nolan is looking for a strong ensemble here. Nolan has worked with Damon before on "Interstellar," but this would mark the first time he's worked with Downey Jr. 
Welcome Back, Robert Downey Jr. ?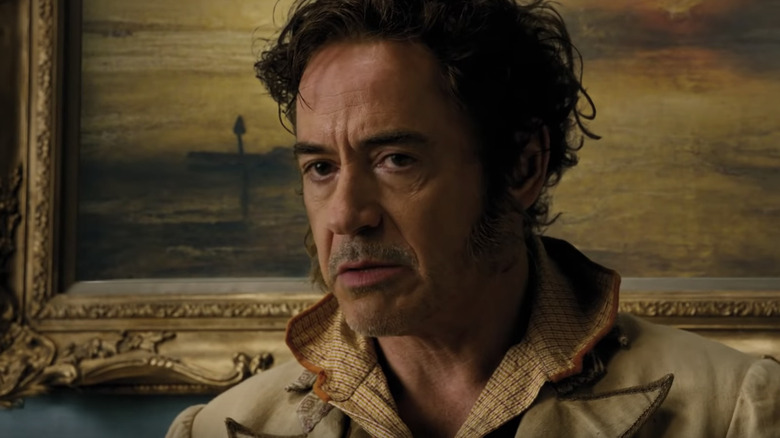 Universal
Downey Jr.'s potential casting is the most exciting element here. I think Downey Jr. is a great actor, but his output in the last few years hasn't exactly been mind-blowing. He's stuck almost entirely to the Marvel Cinematic Universe, with his two most recent non-MCU movie roles being the boring-as-sin "The Judge" and the box office bomb "Dolittle." Downey Jr. made some serious money from his Marvel years, so it's not exactly like he needs the work. Still, it would be nice to see him mount a kind of post-MCU come back and remind us all what a damn good actor he is. Fingers crossed. 
As for "Oppenheimer," Deadline reports that "Nolan is writing and directing the film that revolves around J. Robert Oppenheimer, the scientist who ran the Manhattan Project that led to the invention of the atomic bomb." The film is currently set to open in theaters on July 21, 2023.