The Morning Watch: Making Slasher Films Look Real, James Wan's Vision For Malignant & More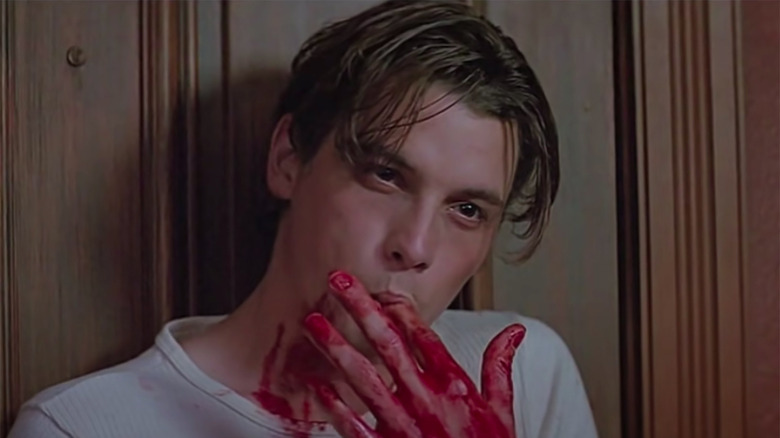 Scream
(The Morning Watch is a recurring feature that highlights a handful of noteworthy videos from around the web. They could be video essays, fan-made productions, featurettes, short films, hilarious sketches, or just anything that has to do with our favorite movies and TV shows.)
In this edition, find out how slasher movies like "Scream" make the horrific violence look as realistic as possible with a variety of props and special effects. Plus, find out about James Wan's vision for his most recent horror film "Malignant." And finally, find out how to make some of the most delicious meat pies on Fleet Street with a recipe inspired by (but hopefully not accurately based on) the musical "Sweeney Todd."
Making Slasher Films Look Real
First up, Vox goes behind the scenes of slasher movies to reveal how Prop masters and special effects workers prepare knives, blood, and splatter to bring us murder and massacre on the big screen. From rubber, plastic, retractable, or even digital knives to specific camera angles that hide tubes and wires, there are a variety of practical and digital methods to making violence truly satisfying and convincing on film.
James Wan's Vision for Malignant
Next, "Malignant" is one of the most divisive horror films in recent memory, but there's no denying that James Wan had a vision to bring this wild story to life. The filmmaker behind "The Conjuring" didn't wanted to make just another haunted house movie, and "Malignant" certainly fits that criteria. In this featurette from Warner Bros. Pictures, ind out where the idea came from, and take a look behind the scenes at the dynamic set that allowed Wan to take advantage of some exceptional camera work.
Making Sweeney Todd's Meat Pies
Finally, for one last little treat before Halloween is fully in our rearview mirror, Binging with Babish created a recipe for some meat pies from "Sweeney Todd: The Demon Barber of Fleet Street." Don't worry that the key ingredient is human meat, because this recipe figured out how to deliver the savory flavor without harming anyone. Well, at least that's what we've been told.