Rumble: Release Date, Cast, And More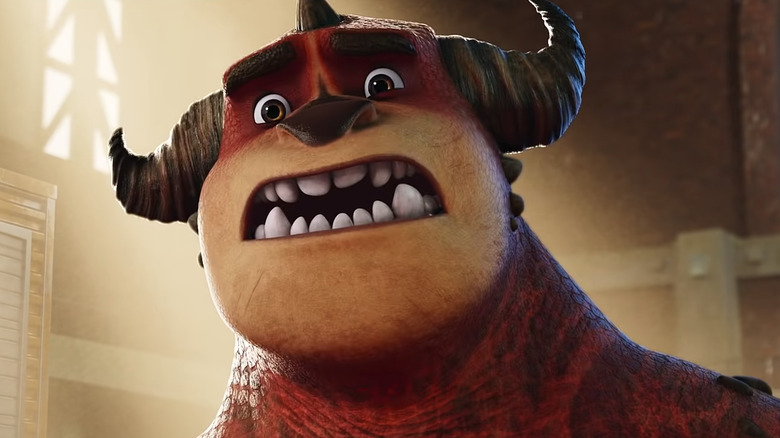 Paramount Animation
(Welcome to ...And More, our no-frills, zero B.S. guide to when and where you can watch upcoming movies and shows, and everything else you could possibly stand to know.)
You've heard of Godzilla vs. Kong, fighting through the streets of a big city, now picture this — two kaijus fighting, but in the wrestling ring! A new film from Paramount Animation is on the way, with wrestling monsters leading the charge. What if kaijus were WWE superstars? What if monster movies and wrestling movies could become one? "Rumble" is asking all the important questions, so you best prepare for some answers. Here's all you need to know about this upcoming release!
Rumble Release Date and Where To Watch It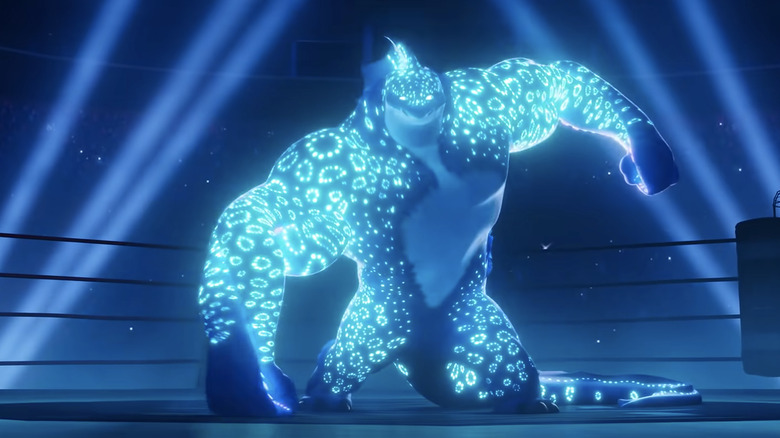 Paramount Animation
"Rumble" is among the many movies repeatedly delayed due to the COVID-19 pandemic. These wrestling monsters have been ready for release for quite a while now, but won't arrive in theaters until February 18, 2022. Just 45 days after its theatrical release, "Rumble" will be available to stream on Paramount+.
This 2022 release date is ages away from this movie's original plan. "Rumble" was initially scheduled for July 2020, was eventually pushed to January 2021 and once more to May 2021, before Paramount finally settled on its current release date. Fingers crossed the delays are over so we can finally get a peek at how these monsters fight.
What is Rumble?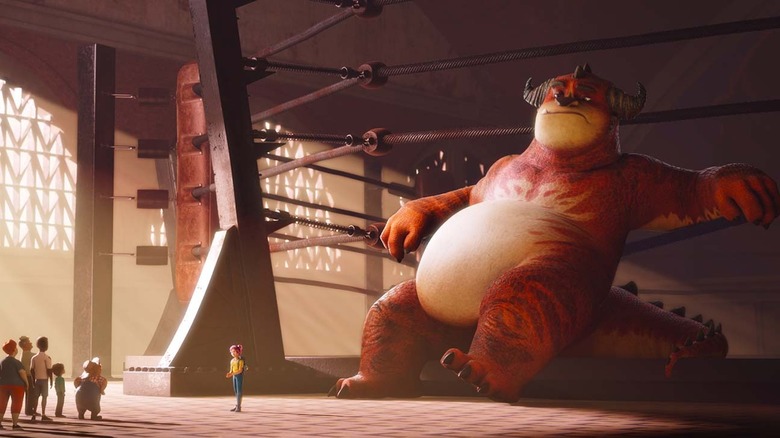 Paramount Animation
"Rumble" is set in a world where giant monsters and wrestling collide. The film is loosely based on the 2013 Rob Harrell comic, "Monster On The Hill," which takes place in fantastical 1860s England, where every quiet township is terrorized by a giant monster — to the townspeople's delight. Each unique monsters is a source of local pride and a major selling point for tourism, but unfortunately for one small town, their monster isn't quite as impressive and requires a monstrous makeover.
For "Rumble," the story is set in a much more modern-day world and tosses wrestling into the mix. In this reimagining, monsters are superstar athletes competing in the globally popular super sport, Monster Wrestling. The monster in need of a makeover is Steve — an amateur wrestler who needs lots of training if he wants any shot at surviving a match. A young girl looking to follow in her father's footsteps as a manager plans to turn Steve into a pro, so he can face off against the reigning champion. And thus, we have a movie about monsters wrestling.
Rumble Cast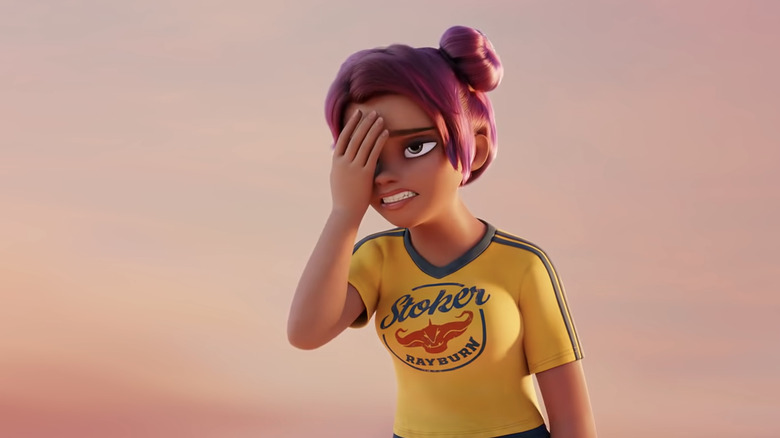 Paramount Animation
The giant red reptilian monster at the center of the story is Steve, voiced by Will Arnett. Though he's a towering, powerful monster, he's deeply in need of some training — luckily, the amateur wrestler will be whipped into shape by 17-year old aspiring manager, Winnie McEvoy (Geraldine Viswanathan). The film leads up to Steve finally facing off against reigning champion Tentacular, a shark-headed tentacled monster voiced by Terry Crews. 
Rounding out the cast is Fred Melamed as the town's mayor; Charles Barkley as Rayburn Sr; Chris Eubank as King Georg; Bridget Everett as Lady Mayhem; America Ferrera as Axehammer; Seth Rogen as Nerdle; and John Goodman as Klonk. "Rumble" also features WWE Superstars Becky Lynch and Roman Reigns, plus voices from Ben Schwartz, Jimmy Tatro, Tony Danza, Susan Kelechi Watson, Carlos Gómez, Stephen A. Smith, and Michael Buffer.
Rumble Directors, Writers, and More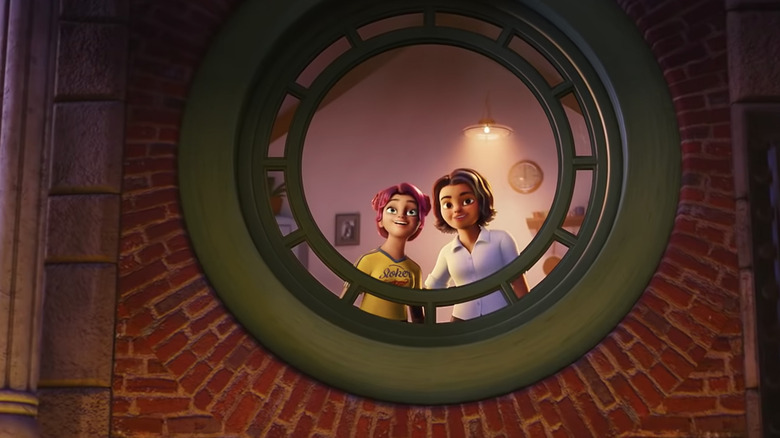 Paramount Animation
"Rumble" is based on a comic by Rob Harrell, with a screenplay adapted by Matt Lieberman. Dreamworks Animation veteran Hamish Grieve ("Rise of the Guardians," "Captain Underpants: The First Epic Movie") signed onboard to direct and reshape the story, leading to the "Rumble" title change. The film is a collaboration between Paramount Animation and WWE Studios.
Rumble Trailer
"In a world where monster wrestling is a global sport and monsters are superstar athletes, teenage Winnie seeks to follow in her father's footsteps by coaching a lovable underdog monster into a champion."