The Tournament Of Terror Results: Alien Is The Greatest Horror Franchise Ever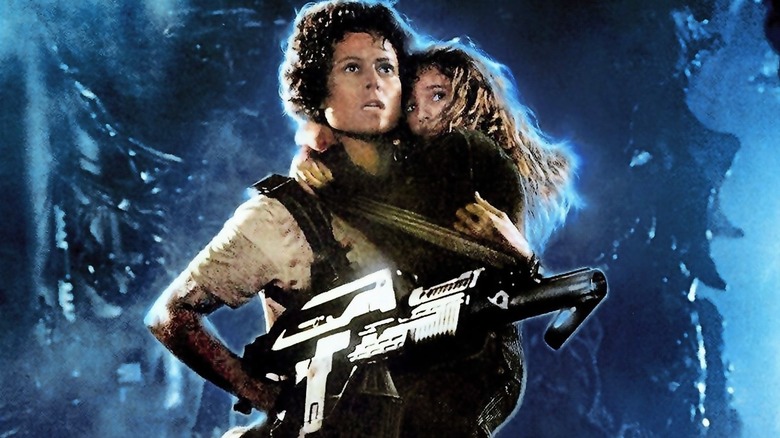 Disney
For the past two weeks, we have pitted the greatest horror franchises of all time against each other in /Film's Tournament of Terrors. And they have fallen one-by-one. A few dark horses were defeated early (R.I.P., "Phantasm") and a few top contenders lost some very tight races (no one here saw "Halloween" going down so early). And yesterday, it came down to two horror franchises that couldn't be more different: "Alien" and "A Nightmare on Elm Street." The xenomorph or Freddy Krueger.
You voted. Your voice was heard. And we have a winner.
Congratulations to "Alien." The /Film readership has dubbed you the greatest horror franchise of all time. 
The Final Bracket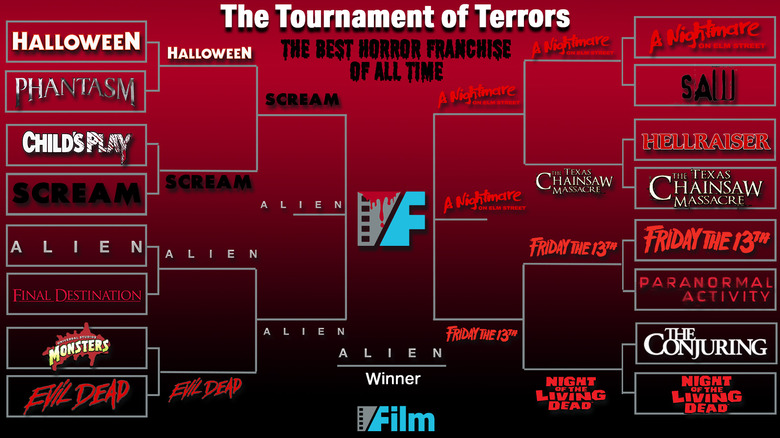 /Film
The final bracket tells an interesting tale. "Alien" and "A Nightmare on Elm Street" proved unstoppable throughout the entire series, shutting down their competition without much resistance in every match. Nothing ever came remotely close to beating "Alien" in its early run, and perhaps appropriately, only Jason Voorhees and "Friday the 13th" offered Freddy a proper challenge on his way to the finals. These two were destined to meet in the finale. 
The biggest surprise? The extremely tight race between "Halloween" and "Scream," which saw the latter win with a literal handful of votes. Seriously. The final numbers were 50.1% versus 49.9%. It could've swung either way. There were other come-from-behind victories scattered about as well, like "Friday the 13th" gaining ground after George Romero's "Dead" series took an early and long-lasting lead.
The loss the /Film team is most salty about? The Universal Monsters not escaping their first round. But we can't get mad at "Evil Dead" fans for showing up.