House Of Gucci Trailer: Lady Gaga And Adam Driver Are Out For Blood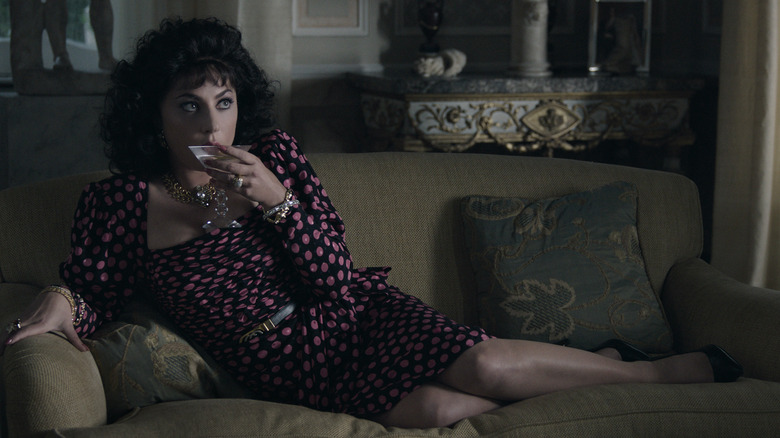 MGM
Ridley Scott is about to do it again. After giving us the excellent and criminally underseen "The Last Duel," the 83-year-old filmmaker has the star-studded "House of Gucci" arriving before the year is out. Based on a true story, "House of Gucci" follows "the shocking true story of the family empire behind the Italian fashion house of Gucci." Specifically, it zeroes in on the tale of Patrizia Reggiani Martinelli (played by Lady Gaga), who married into the Gucci family and was then convicted of hiring a hitman to bump off her husband. Will "House of Gucci" fare better at the box office than "The Last Duel"? I think it might, simply because it seems like the more buzzworthy entry. But even if it underperforms, I have faith in Ridley Scott. For now, let's all gather around and watch a new "House of Gucci" trailer. 
House of Gucci Trailer
The fact that Ridley Scott is approaching his mid-80s and is able to still churn out not one but two big movies in the same year, and that those movies are vastly different, is pretty damn impressive. I'm in my late 30s and just getting out of bed in the morning is exhausting; stop making me look bad, Sir Ridley. In Scott's latest, "House of Gucci," he gathers together a group of well-known actors and instructs them all to use Dracula accents. 
The famous cast includes Lady Gaga, Adam Driver, Jared Leto (buried under makeup), Jeremy Irons, Jack Huston, Salma Hayek, and Al Pacino, and has a script by Becky Johnston and Roberto Bentivegna, based on the book by Sara Gay Forden. Here's the official movie synopsis: 
House of Gucci is inspired by the shocking true story of the family empire behind the Italian fashion house of Gucci. Spanning three decades of love, betrayal, decadence, revenge, and ultimately murder, we see what a name means, what it's worth, and how far a family will go for control.
And, if you want even more detail, here's the book synopsis:
On March 27, 1995, Maurizio Gucci, heir to the fabulous fashion dynasty, was slain by an unknown gunman as he approached his Milan office. In 1998, his ex-wife Patrizia Reggiani Martinelli – nicknamed "The Black Widow" by the press – was sentenced to 29 years in prison for arranging his murder.

Did Patrizia murder her ex-husband because his spending was wildly out of control? Did she do it because her glamorous ex was preparing to marry his mistress, Paola Franchi? Or is there a possibility she didn't do it at all?

The Gucci story is one of glitz, glamour, intrigue, the rise, near fall and subsequent resurgence of a fashion dynasty. Beautifully written, impeccably researched, and widely acclaimed, The House of Gucci will captivate listeners with its pause-resisting account of high fashion, high finance, and heart-rending personal tragedy.
Spend Thanksgiving With the Gucci Family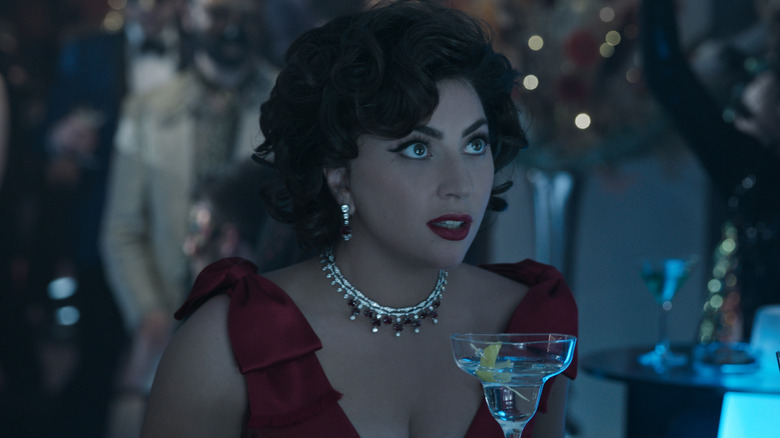 MGM
I thought "The Last Duel" was fantastic, and that's made me even more excited for "House of Gucci." I know Ridley Scott has a few duds in his lengthy career, but he's also somehow still at the top of his game. Plus, I'm just really looking forward to what looks like a wildly entertaining Lady Gaga performance, sweeties. Will she finally score the Best Actress Oscar she was gunning for with "A Star is Born"? I'm sure she'll at least get a nomination, but I think this might be Kristen Stewart's year. But I'm also by no means an Oscar blogger, so don't listen to me on that front. 
"House of Gucci" arrives in theaters on November 24, 2021, just in time for Thanksgiving.