Hawkeye Trailer: 'Tis The Season To Watch A New Marvel Series On Disney+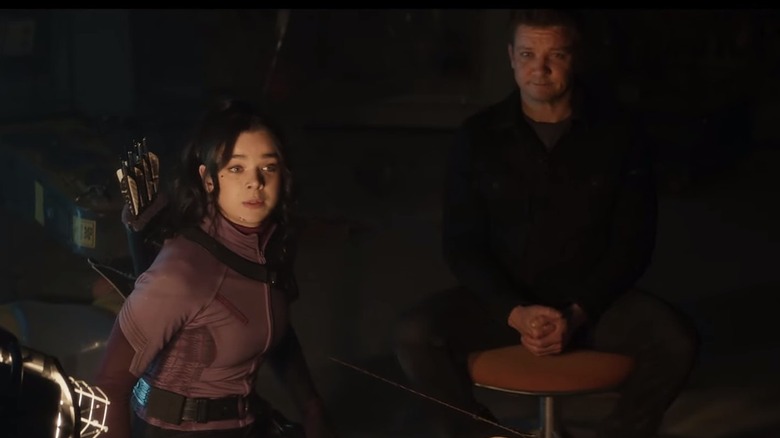 Marvel Studios
We're rapidly approaching the most wonderful time of year, folks, and that means we are quite a bit closer to the release of "Hawkeye." With that being the case, Marvel and Disney have decided to release a brand new trailer for the upcoming series, which will see Jeremy Renner return as Clint Barton for another arrow-slinging adventure. This time, he'll be doing it on Disney+, and he's going to have some company in the form of Hailee Steinfeld's Kate Bishop, not to mention Lucky the Pizza Dog. Check it out.
Hawkeye Event Trailer
For those who have seen previous trailers for the show, there isn't a whole lot of new footage here. Though this does seem to be a good summation of what we've seen up to this point. Lots of action. Lots of buddy-cop vibes. And a whole lot being pulled from the iconic Matt Fraction and Alexandre Aja run in the pages of Marvel Comics. The Christmas setting and tone certainly make it feel quite a bit different than what has come before, standing apart from the likes of "WandaVision," "The Falcon and the Winter Soldier," and "Loki."
Aside from Renner and Steinfeld, the cast includes Vera Farmiga, Fra Fee, Tony Dalton, Zahn McClarnon, Brian d'Arcy James, and Alaqua Cox. As for plot details, Marvel is keeping things quiet on that front, only saying that it will center on Clint "who teams up with another well-known archer from the Marvel comics, Kate Bishop" in the logline. We can safely assume that means surprises are in store.
A New MCU Era Continues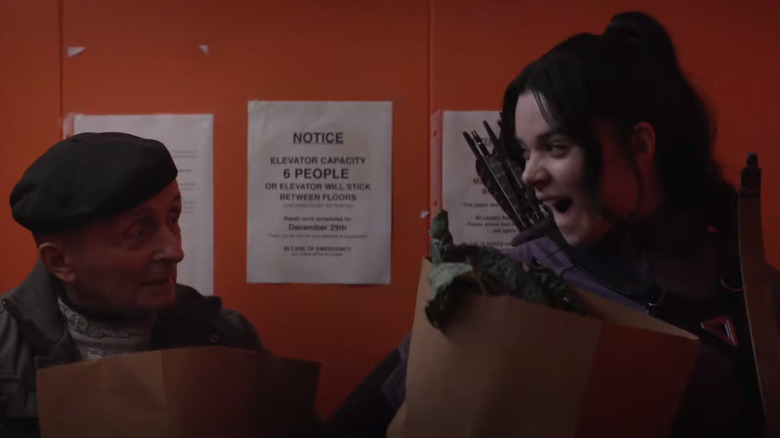 Marvel Studios
Phase 4 of the Marvel Cinematic Universe has already proved to be transformative with the advent of the shows on Disney+. It has opened the door for a lot of new things. Not only are we getting Kate Bishop this way, but several major characters will debut on the small screen in the near future. "She-Hulk," "Ms. Marvel," "Moon Knight," and "Ironheart" are all at various stages of development. Plus, we've got "Secret Invasion," "Iron Wars," and a Wakanda series on the way. Streaming has opened a lot of new doors for this franchise, and Marvel Studios is making the most of it.
Rhys Thomas, as well as the duo Bert and Bertie, serve as directors of the show. Jonathan Igla is on board as the head writer. Billed as an event series, it will consist of six episodes.
"Hawkeye" arrives on Disney+ with two episodes on November 24, 2021.