The Tiger's Apprentice: Everything We Know So Far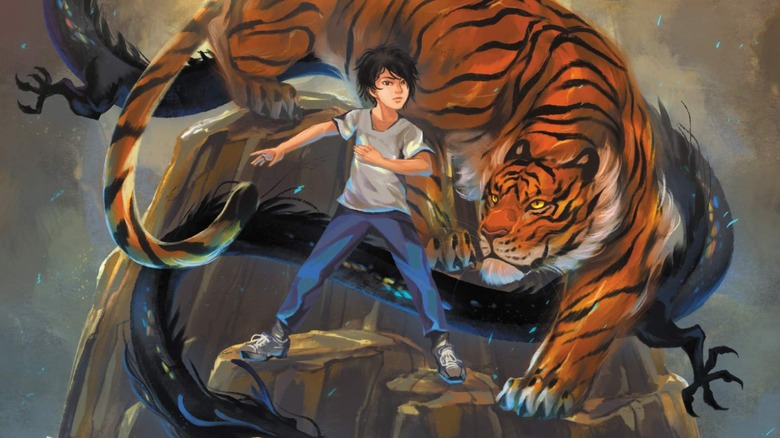 Harper Collins
"The Tiger's Apprentice" is coming to the big screen, with a star-studded cast and magical coming-of-age story. Stop me if you've heard this one before, but this upcoming movie based on a beloved children's novel follows a young boy whose life changes when he discovers his magical powers. As he trains to master his abilities, he also learns about the difference between good and evil, the value of bravery and the importance of duty. The story is just as action-packed and heartwarming as it sounds — plus there's a talking tiger. Below is everything we know so far about "The Tiger's Apprentice."
When and Where to Watch The Tiger's Apprentice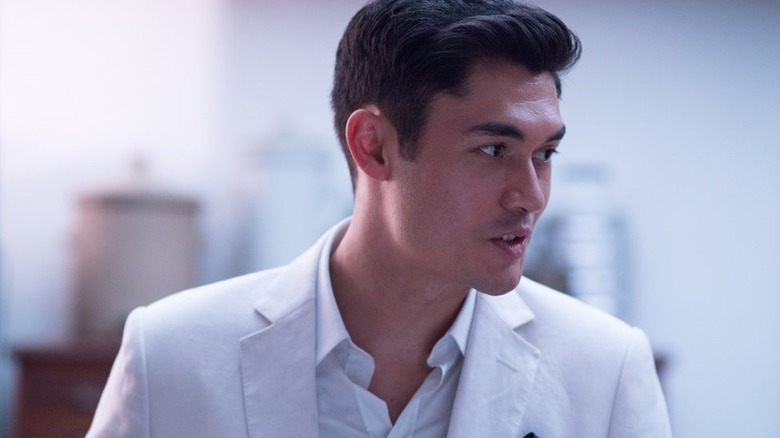 Warner Bros
This upcoming animated adaptation was originally slated for February 11, 2022. Due to COVID complications and many pandemic related delays, its release has been pushed back to February 10, 2023. The animated feature comes from Paramount Animation, in collaboration with Mikros Image Europe. The pair previously worked together on "Sherlock Gnomes." The film is expected to debut in theaters, but was announced long before the launch of Paramount+. There's no news yet on whether it may be a hybrid release or otherwise arrive to Paramount+ soon after.
What We Think The Tiger's Apprentice Will Be About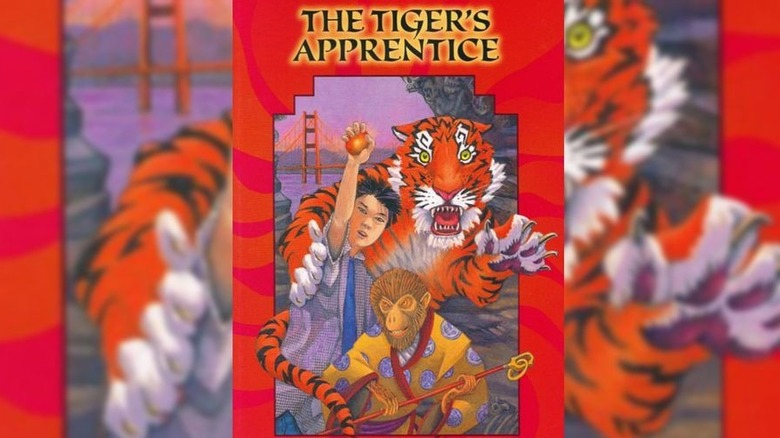 Harper Collins
"The Tiger's Apprentice" is based on the first book of a trilogy by award-winning author Laurence Yep. The film tells the origin story of young Tom Lee. This ten-year old Chinese-American seems like a regular boy, but ends up drawn into a world of magic against his wishes.
When the story begins, Tom is living with his eccentric grandmother, Mrs. Lee, in San Francisco, as a reluctant apprentice to her ancient magic. His life is forever altered when a monster attack ends in her death and leaves him in the care of Mr. Hu, the talking tiger tasked with continuing Tom's training. The subsequent story blends ancient Chinese mythology into modern day San Francisco, as Tom learns more about the wide magical world and accepts his powerful heritage. He's joined by an array of animals, including Hu, who represent different signs of the Chinese Zodiac, and can morph into human form while retaining their animal characteristics.
For a little more info, here's the synopsis of the first novel:
Tom Lee's life changes forever the day he meets a talking tiger named Mr. Hu and discovers that he has magical powers and great responsibilities that he never imagined. Despite his doubts and fears, Tom joins Mr. Hu's ragtag band of creatures in their fight to keep an ancient talisman out of the hands of the worst possible enemy. This action-packed fantasy from two-time Newbery Honor-winning author Laurence Yep reveals a hidden world within our own where animals take human form, where friendship is the final weapon in the battle between good and evil, and where a young boy is responsible for saving the world he knows . . . and the one he is just discovering.
What We Know About The Cast and Crew of The Tiger's Apprentice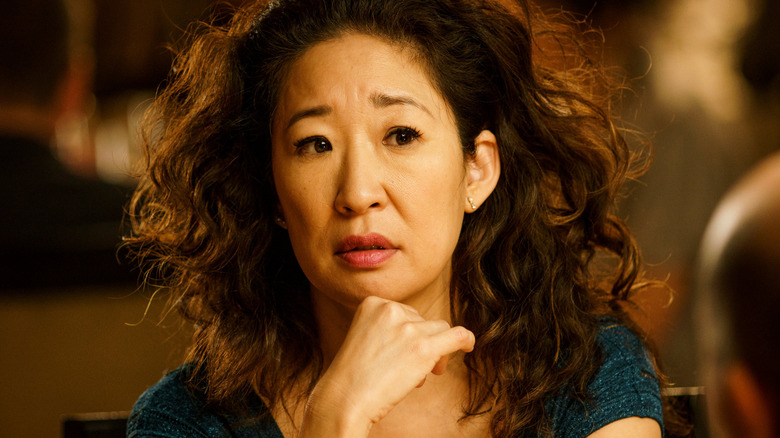 BBC
So far, this film has a star studded cast, including rising star Henry Golding ("Crazy Rich Asians," "Snake Eyes"), Golden Globe winner Sandra Oh ("Killing Eve," "The Chair") and international superstar Michelle Yeoh ("Tomorrow Never Dies," "Crazy Rich Asians"). Golding will voice Mr. Hu, the shape-shifting tiger who mentors young Tom and introduces him to the magical world. Oh is set to play Mistral, an exiled friend of Mr. Hu, who happens to be a dragon living in San Francisco. Yeoh's role has yet to be revealed.
"The Tiger's Apprentice" will be the directorial debut of Carlos Baena, an animator who's been with Pixar since 2003, including work on "Finding Nemo," "The Incredibles," "Toy Story 3," "Monsters University" and more. Sandra Rabins ("The Prince of Egypt," "Shrek") and Jane Startz ("Ella Enchanted," "Tuck Everlasting") are producing, with executive producers Raman Hui ("Monster Hunt") and Kane Lee ("Asteroids!").