Nearly 25% Of MCU Fans Think This The Weakest Phase 3 Movie — And We Agree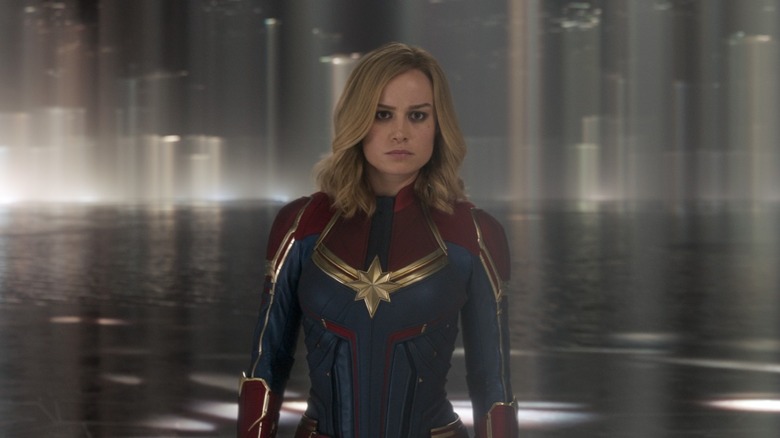 Marvel Studios
(Welcome to Survey Says, a feature where we conduct a movie-related survey for a random group of people and explain why they're completely right, completely wrong, or somewhere in-between.)
The Marvel Cinematic Universe kicked off Phase 4 this year with shows like "WandaVision" on Disney+ and "Black Widow" on the big screen. In the rearview mirror, we have Phase 3, which was a true game-changer for the sprawling franchise and quite arguably the strongest era of the MCU to date. The next batch of movies has some big shoes to fill, that much is certain, as the memory of "Avengers: Endgame" still lingers.
As we await the arrival of these Phase 4 flicks, we decided to survey some fans to determine what the weakest Phase 3 MCU movie was. Again, the difficulty here is that it was a strong phase, generally speaking, and there was a lot to choose from. Let's have a look at the results, which leave room for much discussion.
And the Survey Says...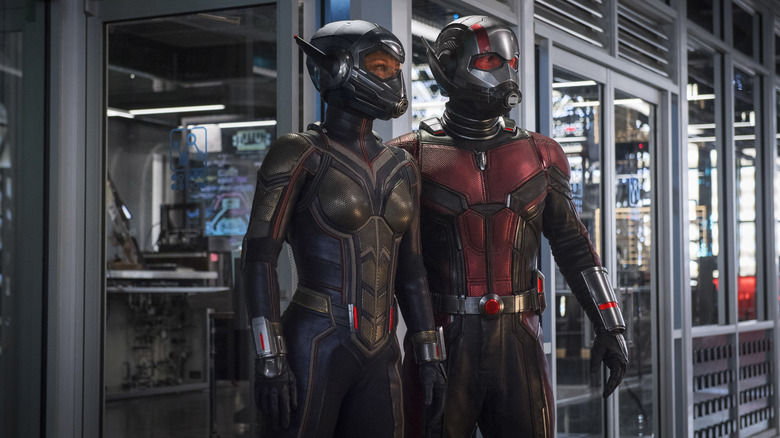 Marvel Studios
Coming in at the top of our list, with just under 25% of the vote, was "Ant-Man and the Wasp." The 2018 sequel had to follow up "Avengers: Infinity War," which was no easy task. According to those we polled, it was the weakest of the bunch. Coming in the number two spot was 2016's "Doctor Strange" with just shy of 18% of the vote. Rounding out the top three was "Captain Marvel," Brie Larson's first solo MCU adventure, with 15.4% of the vote.
Other entries included "Spider-Man: Homecoming," Tom Holland's solo debut as Peter Parker, with just shy of 12% of the vote, followed closely by "Guardians of the Galaxy Vol. 2," which earned just over 11%. Lastly (and perhaps most surprisingly), director Ryan Coogler's "Black Panther" earned 9.1% of the vote. This despite the fact that the movie was an absolute record-breaking box office smash that ultimately went on to win several Oscars, in addition to being nominated for Best Picture.
Ant-Man and the Wasp Is the Worst Good Movie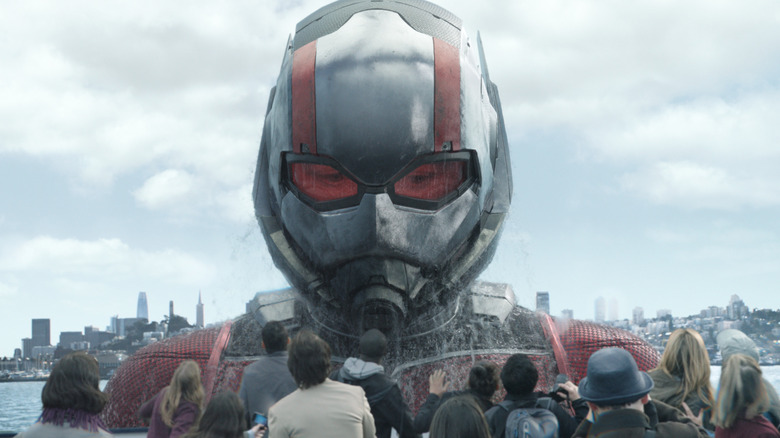 Marvel Studios
Director Peyton Reed's "Ant-Man" sequel was well-liked critically. It boasts an 87% on Rotten Tomatoes. That's pretty dang good, which is what makes it tough to label this as a "weak" movie of any kind. That having been said, it is tough, looking at the competition, to argue that any of the other movies in contention are worse. The real problem is in making such a determination is that none of these movies are roundly considered to be bad. Unfortunately, "Ant-Man and the Wasp" just winds up being one of the least-impressive MCU movies in a several-year run full of impressive movies. That being said, it's tough to argue against the consensus on this one.
Phase 3 Was Incredibly Strong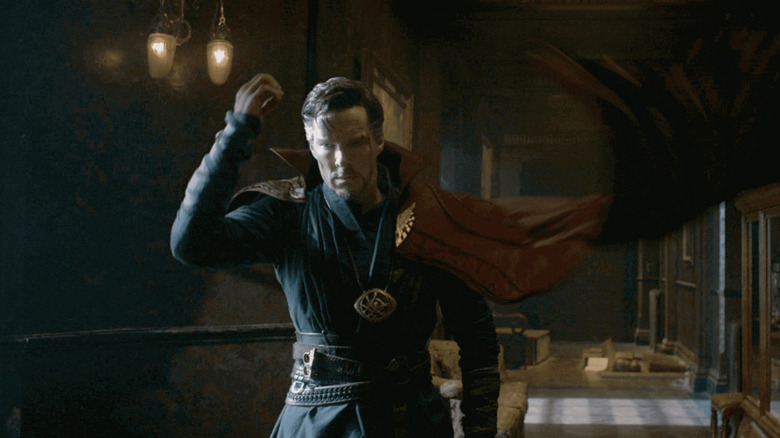 Marvel Studios
The real takeaway from this particular survey is just how strong Phase 3 of the Marvel Cinematic Universe was in hindsight. Movies not mentioned in the survey included "Captain America: Civil War," "Thor: Ragnarok," "Avengers: Infinity War," and "Avengers: Endgame." Those are arguably some of the greatest comic book movies ever made. It's easy to see why they weren't voted as the worst.
But looking at the movies that did get votes, it just proves that Marvel Studios truly hit a hot streak in a way few studios ever could dream of. Every single one of those movies was a certified box office hit. Every single one of those movies was generally well-liked by both critics and audiences. If an inventive flick such as "Doctor Strange" or a fun '90s action/sci-fi flick such as "Captain Marvel" are in the running for the worst movie of a bunch, that signals it's a pretty good batch to choose from.