Den Of Thieves 2 Begins Shooting Next Year, O'Shea Jackson Jr. Confirms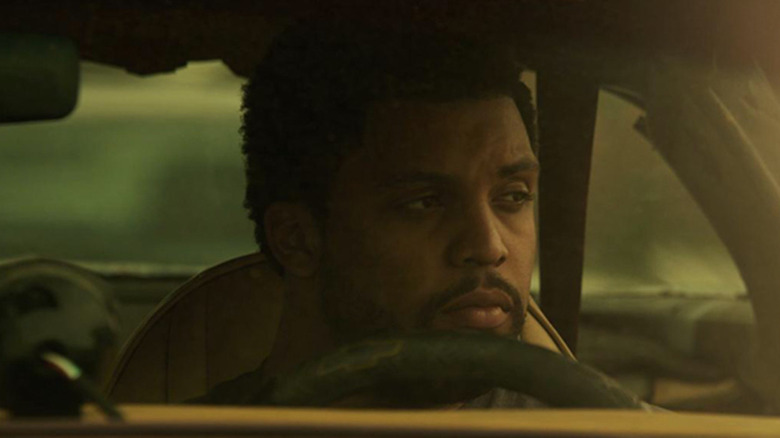 STXfilms
"Den of Thieves," which is kind of like "Heat" if it were directed by Axe Body Spray instead of Michael Mann, rules. Sure, it doesn't have an original thought in its head. But it's also a movie that understands what it is: a dirtbag knock-off of much better movies. And because of that knowledge, "Den of Thieves" knows how to have fun with its premise, which involves a group of crude cops going up against a group of crude thieves. B-movie king Gerard Butler is the leader of the cops, a character named "Big Nick" O'Brien, someone who is prone to eating donuts directly off the ground at crime scenes and chugging bottles of Pepto-Bismol like he was knocking back beers. 
"Den of Thieves" ended up being a surprise hit, and a sequel was announced almost immediately. That was back in 2018. Since then, "Den of Thieves"-heads like myself have been eagerly awaiting some sort of news regarding the project. Thankfully, it appears to finally be picking up steam. Star Gerard Butler recently confirmed the sequel would be shooting next year, and now co-star O'Shea Jackson Jr. has seconded that and added that he's in the process of getting in shape for the film. And now, before we go any further, I have to warn you that spoilers for "Den of Thieves" follow. 
It's Going Down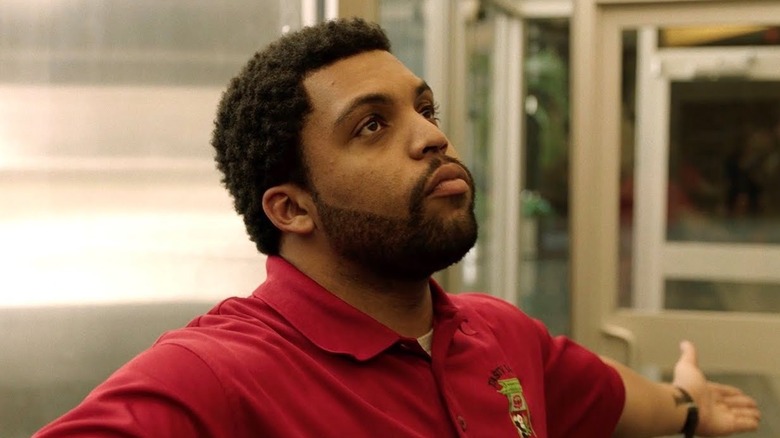 STXfilms
Anytime there's a "Den of Thieves 2" update, I have to drop what I'm doing and breathlessly rush to tell you the news. Because if there's one thing we need right now it's "Den of Thieves 2," and I am being 100% serious. Give me that sweet, sweet trash cinema, baby. In "Den of Thieves," constantly hung-over cop "Big Nick" O'Brien and his team of cops are out to stop a gang of thieves from robbing the Los Angeles Federal Reserve. Nick thinks he has an inside man among one of the thieves, their driver, a low-level player named Donnie (O'Shea Jackson Jr.). But "Den of Thieves" pulls a "Usual Suspects" twist in its final moments and reveals that Donnie was actually the mastermind behind the entire heist. Donnie also got away, heading off Europe to plan a new heist involving diamonds. And that's where the sequel comes in. 
Speaking with Collider, O'Shea Jackson Jr. offered an update on the sequel, stating: "Yeah, it's happening. I've already started prepping for it ... But yeah, I was in Ireland, and they got me a trainer. Lost 15 pounds in 28 days. We're on pace for next year for me to be right. Getting my superhero body. So, when you got the right shape, your numbers go up, too. So I'm going to be alright."
He added: 
"Oh, yeah, it's going down. Den of Thieves was [director] Christian Gudegast's baby. Don't think he knew that it was going to become what it is. You hope that, but now we're going into a sequel. He knows that he has to give the people what they want. So we'll see. I can't wait for people to see what he has me doing."
They're Addicted to Heists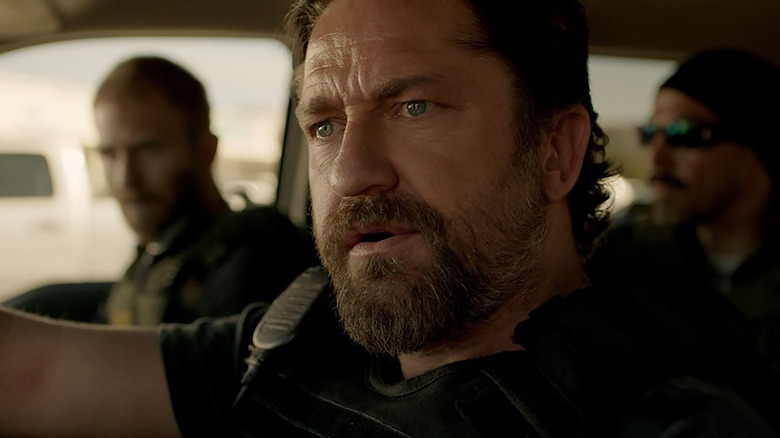 STXfilms
A lot of what Jackson Jr. says above matches previous comments from star Gerard Butler, who said: 
"We're supposed to shoot early next year. We're Europe-bound, we're still on the hunt for Donnie who's now on the diamond district in Marseilles. I go over to hunt him down, but with different intentions than you might imagine. So we're gonna be in Marseilles, the Alps and London – it's definitely a more glamorous journey than the last one, and probably a more fun, sexy journey."
A fun, sexy journey? Hell yes, sign me up. Give me more "Den of Thieves." Heck, go ahead and make it a trilogy! Although I have to wonder: is there still a demand for a "Den of Thieves 2"? I know I certainly want to see it, but I'm not so sure about the general public. The first film's 2018 release date feels like a long, long time ago, and I'm wondering if people who enjoyed that flick even know a sequel is coming. I guess we'll find out soon enough.