The Best New Blu-Ray Releases: The Suicide Squad, Scream 4K, And More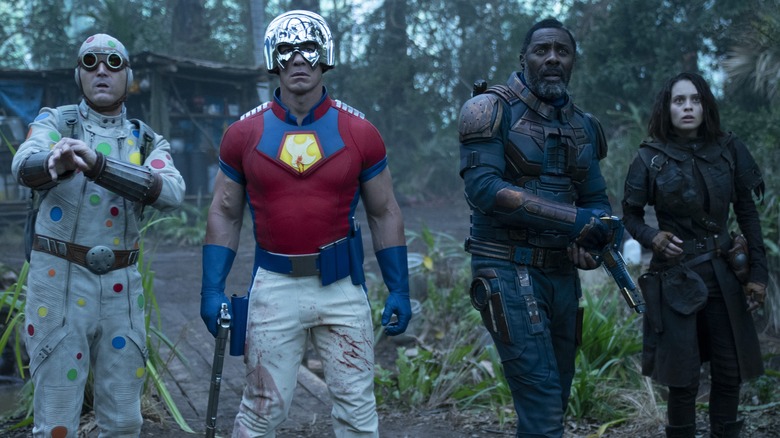 Warner Bros.
Oh, hello. I didn't see you there. Why not pull up one of those chairs and take a load off. And since you're here, I might as well tell you all about some new Blu-ray releases you might want to check out. What's that? You're more of a "digital" person? Wow. Why don't you get the hell out of my sight? The rest of you Blu-ray fans can stick around, though, and see what we have to offer below. This latest Blu-ray round-up includes a James Gunn sequel, some new weirdness from M. Night Shyamalan, a slasher classic now on 4K, Matt Damon doing red state cosplay, and a Japanese horror movie that's part of the Criterion Collection. 
The Suicide Squad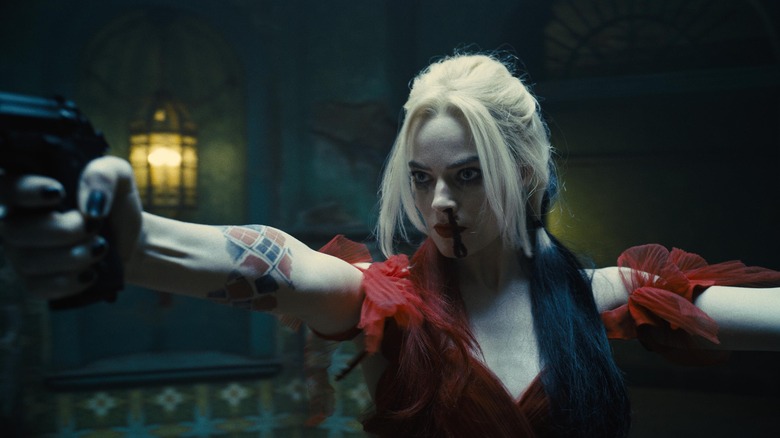 Warner Bros.
The first "Suicide Squad" movie made a lot of money at the box office, but it's also considered a pretty big creative failure. Whether or not director David Ayer is to blame for that is up for debate (Ayer insists he had a much better cut of the film that Warner Bros. made him change), but when it came time for a sequel, the studio brought in someone new. That someone new was James Gunn, who landed the gig not long after being fired by Disney for some offensive tweets. Disney eventually came around and re-hired Gunn, enabling him to work in both the MCU and the DCEU. 
So is Gunn's take on the team of supervillains an improvement? Oh yes, of course it is. Gunn has a much better grasp on this material, and he's a more interesting filmmaker than Ayer. That said, "The Suicide Squad" still misses the mark. It feels bloated, and while Margot Robbie's Harley Quinn remains fun to watch, her character feels badly shoe-horned into the film, as if Gunn didn't want to include her at all but had to due to contractual reasons. 
But "The Suicide Squad" also adds much more interesting characters this time around, including the lovable King Shark (voiced by Sylvester Stallone), the miserable Polka-Dot Man (played wonderfully by David Dastmalchian), and, best of all, Ratcatcher 2, played by the scene-stealing Daniela Melchior. The plot once again involves the Squad being sent on a dangerous mission, and Gunn, to his credit, isn't afraid to kill off as many characters as he possibly can, even the ones we grow to like. 
Special Features: 
Gag Reel
Gotta Love the Squad
The Way of The Gunn
It's a Suicide Mission Scene Breakdown
My Guns Bigger Than Yours Scene Breakdown
Harley's Great Escape Scene Breakdown
The Fall of Jotunheim Scene Breakdown
Starro: It's a Freakin Kaiju!
Bringing King Shark To Life
War Movie Retro Trailer
Horror Movie Retro Trailer
Buddy-Cop Retro Trailer
Directors Commentary by Director/Writer James Gunn
Deleted & Extended Scenes
Old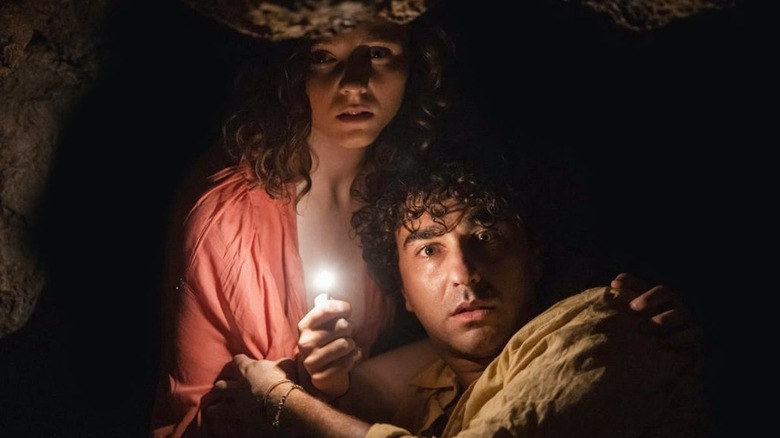 Universal Pictures
Oh, M. Night Shyamalan, never change. Shyamalan's career has been wild – he became a huge deal after "The Sixth Sense," but he began to fall out of favor with critics and audiences after a while. However, he bounced back nicely with the one-two punch of "The Visit" and "Split." His follow-up to those, "Glass," was a disappointment. But that hasn't slowed the filmmaker down, or kept him from embracing weirdness. Shyamalan's latest, "Old," is a bonkers thriller full of utterly perplexing filmmaking. As a director, Shyamalan shoots scenes here in incredibly unconventional ways, to the point where everything feels incredibly off-kilter. The camera floats, bobs, and weaves, and Shyamalan is fond of pointing the lens directly into people's faces to an uncomfortable degree. 
In "Old," a group of people on vacation ends up trapped on a supernatural beach that rapidly ages people. That means old people kick the bucket fast, children turn into adults, and the clock is ticking. Shyamalan, sadly, can't keep the pace up, and "Old" kind of crumbles in its final moments when the filmmaker feels the need to over-explain what we just watched. A more ambiguous ending would've worked better, but none of that is enough to stop "Old" from being a weird, twisted delight.
Special Features:
SHYAMALAN FAMILY BUSINESS – We look at what Night's two daughters, Ishana and Saleka, contributed to the film and how collaborating with family made filming outside Philadelphia still feel like home.
ALL THE BEACH IS A STAGE – Shooting a film in a wide-open space is challenging because angles have to be created, much like theatre. Night explains the significance of his camera movements and the cast discuss the unique experience of filming without coverage.
NIGHTMARES IN PARADISE – When making a film like OLD, finding the right shooting location is everything. Hear the story of why Night took the production to the Dominican Republic and how Mother Nature both challenged and helped the production.
A FAMILY IN THE MOMENT – Gael Garcia Bernal, Vicky Krieps, Thomasin McKenzie and Alex Wolff recount one very special, emotional night of filming that brought them closer than they ever imagined.
Scream 4K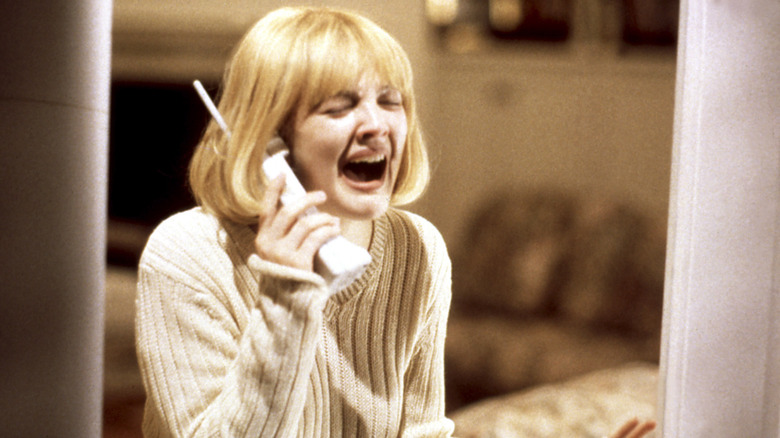 Dimension Films
"Scream" changed the face of horror movies. When Wes Craven's slasher pic arrived in 1996 it became a kind of cultural touchstone; one of those movies that almost immediately becomes part of the pop culture lexicon. The slasher genre as a whole was in a dire place in the mid-90s, and Craven, working with Kevin Williamson's hip, clever script, helped revitalize it. As a result we were treated to a wave of "Scream" knock-offs, all of them full of self-aware jokes that didn't quite land. In other words, "Scream" was often imitated but never duplicated. 
The set-up is simple: there's a masked killer stalking teens in a small town. Been there, done that, right? But "Scream" had an ace up its sleeve: its potential victims were horror-movie fans aware of the wealth of scary movies that came before them. They knew the rules for surviving a slasher movie – but continually failed at following those rules. "Scream" would launch an entire franchise, and while most of those sequels are solid, none of them could ever quite capture the lightning-in-a-bottle feeling that accompanied the first film.
Anyway, if you want to feel old, just know that "Scream" is now turning 25 years old, which means we now have this great new 4K Blu-ray release – just in time to prepare us for the fifth entry in the franchise (which is also called "Scream," just to make things confusing). 
Special Features:
A Bloody Legacy: Scream 25 Years Later— NEW!
Audio commentary by director Wes Craven and writer Kevin Williamson
Production featurette
Behind the Scenes
Q&A with Cast and Crew
Stillwater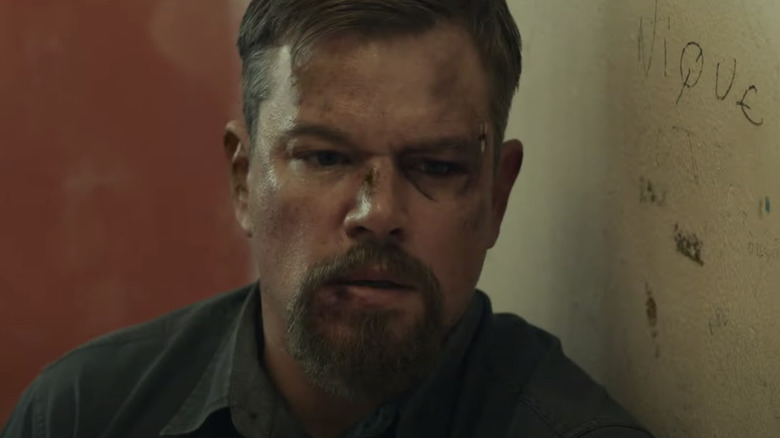 Universal Pictures
I hadn't heard much about "Stillwater," and what I did hear didn't exactly sell me on the movie. I knew it featured Matt Damon doing a kind of red state cosplay, and I knew that the story was partially inspired by the Amanda Knox case (a fact that the real Amanda Knox took understandable issue with). So I was surprised when I sat down and watched "Stillwater" and discovered it's quite good! Directed by Tom McCarthy ("Spotlight"), "Stillwater" is a curious film. It's set up about a father working to save his daughter suggests some sort of "Taken" knock-off. But "Stillwater" isn't an action movie. And it's not really a thriller, either. Instead, it's a surprisingly quiet drama, and another showcase for Damon, who only gets better as a performer with age. 
Damon plays Bill, an Oklahoma good old boy who used to work in oil and now spends his days doing odd hands-on jobs. When he's not doing that, he's flying off to France to visit his daughter, Allison (Abigail Breslin). Allison is in jail, convicted of murdering her lover while attending school in France. She insists she's innocent, and Bill believes her. Unfortunately, not many other people do – including Allison's own lawyer, who tells Bill that it's more or less time for Allison to give up and just accept her prison sentence. But Bill wants to do right by his daughter, so he becomes a kind of amateur detective, trying hard to clear his daughter's name. 
That scenario, an Oklahoma man who eats fast food and doesn't have much culture suddenly having to learn to adapt to French life, could've been played for laughs. And McCarthy does mine some humorous moments here and there. But "Stillwater" is also a reserved film; introspective; contemplative. At 140 minutes, it overstays its welcome. But there are moments of rare grace here, making "Stillwater" the kind of thoughtful adult-driven drama we don't get much of these days. 
Special Features:
An Alchemy of Viewpoints – The cast of STILLWATER discuss their characters and the research that went into portraying them authentically.
An American in Marseilles: The Locations of STILLWATER – Much of the authenticity that comes across in STILLWATER is due to the dedication of filming on location. Hear from the cast and filmmakers on what it was like filming in locations such as the streets of Marseilles and the Calanques along the coast.
With Curiosity & Compassion: Director Tom McCarthy – Cast and filmmakers discuss the thought and interest that goes into director Tom McCarthy's stories, and how he uses his natural curiosity about real life interactions to guide his filmmaking style.
Onibaba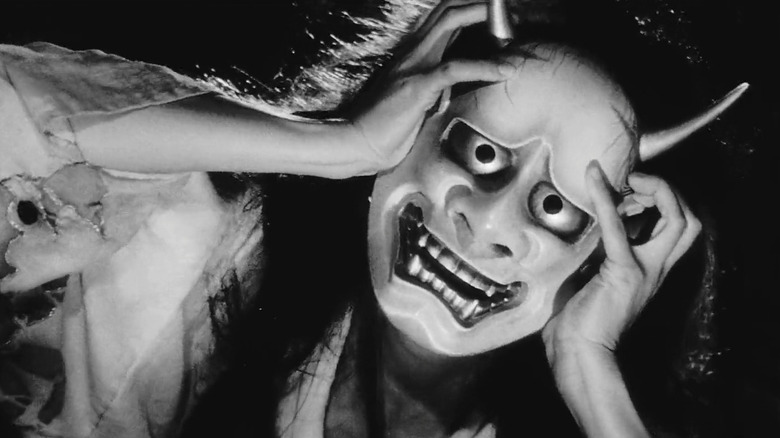 Criterion
This menacing Japanese horror chiller from director Kaneto Shindo follows an older woman and her daughter-in-law as they prey on samurai who get lost in tall, swaying grass. The women murder the men and sell their belongings in order to get by. Things change when the women learn that the woman's son (and daughter-in-law's husband) has died, and the daughter-in-law begins having an affair with a neighbor. The mother worries that this will hurt the whole "killing samurai" scheme, so she cooks up a plan to scare the daughter into breaking off the relationship. The plan involves donning a haunting Hannya mask, but things don't work out exactly as expected. Strange and dreamy, and overloaded with a soundtrack that seems to be hammering its way into your chest, "Onibaba" is an atmospheric work of horror that leaves you unnerved and disturbed. 
Special Features: 
On the Blu-ray: High-definition digital restoration, with uncompressed monaural soundtrack
On the DVD: High-definition digital transfer, with restored image and sound and enhanced for widescreen televisions
Audio commentary from 2001 featuring director Kaneto Shindo and actors Kei Sato and Jitsuko Yoshimura (Blu-ray only)
Interview from 2003 with Shindo
On-location footage shot by Sato
Trailer
Stills gallery featuring production sketches and promotional art (DVD only)
Optimal image quality: RSDL dual-layer edition (DVD only)
PLUS: An essay by film critic Elena Lazic (Blu-ray only), a 2001 director's statement by Shindo, and a version of the Buddhist fable that inspired the film