Evil Dead Rise Has Wrapped Filming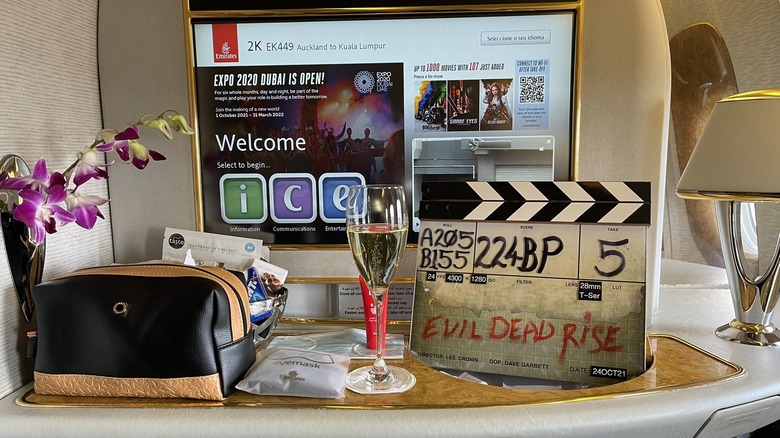 Lee Cronin
That's a wrap! As revealed by director Lee Cronin in a recent Twitter, post, filming has indeed concluded on "Evil Dead Rise," the long-awaited return of the beloved horror franchise to the big screen. 
The folks at HBO Max are making it happen, with the streaming service bringing us the return of the Deadites. To commemorate the occasion, Cronin revealed some behind-the-scenes photos. Check them out below:
8 months, 1 Covid Lockdown, 6,500 litres of blood, and more memories than my brain can even process. That is a wrap on #EvilDeadRise. Thank you New Zealand, it's been a blast. Time to head home and cut this beast together. pic.twitter.com/iyah4vEEqL

— Lee Cronin (@curleecronin) October 26, 2021
As we can see, there is a good deal of blood, which is certainly something we want to see in an "Evil Dead" picture, as well as some celebratory champagne. The man who is bringing this franchise back to life certainly deserves some, I would argue. As for what the movie will be about? Deadline shared the official synopsis:
In the fifth Evil Dead film, a road-weary Beth pays an overdue visit to her older sister Ellie, who is raising three kids on her own in a cramped L.A apartment. The sisters' reunion is cut short by the discovery of a mysterious book deep in the bowels of Ellie's building, giving rise to flesh-possessing demons, and thrusting Beth into a primal battle for survival as she is faced with the most nightmarish version of motherhood imaginable.
Evil Dead In the City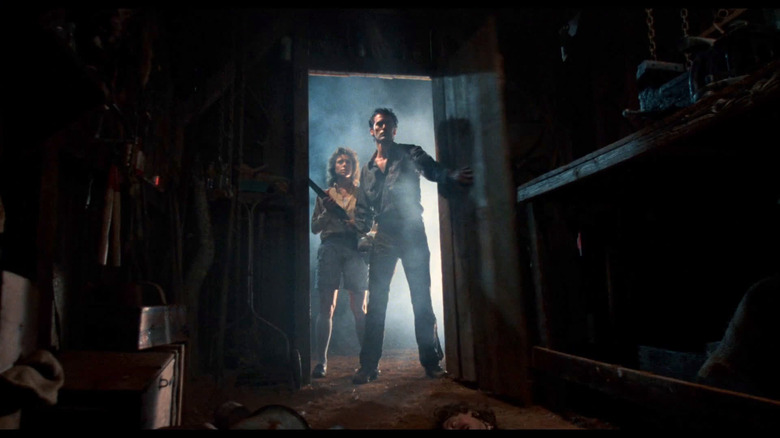 Lionsgate
While Bruce Campbell got back in the saddle as Ash for several seasons of "Ash vs. Evil Dead," it has been a long time since we've seen a movie in the series. The last one came in the form of 2013's "Evil Dead" remake, by director Fede Alvarez. Aside from Cronin, who directed "The Hole In the Ground," Bruce Campbell is on board as a producer alongside original director Sam Raimi, as well as original producer Robert Tapert.
Unfortunately, Campbell has made it quite clear that he has retired the role of Ash, so don't expect to see him chainsawing it up in groovy fashion. Instead, we'll meet a new cast of characters, with the action moving to the city for the first time. Save for the medieval setting in "Army of Darkness," these have historically been woods-centric horror flicks.
The cast includes Alyssa Sutherland ("Vikings"), Lily Sullivan ("I Met a Girl"), Gabrielle Echols ("Reminiscence"), Morgan Davies ("The End"), and Nell Fisher ("Splendid Isolation").
"Evil Dead Rise" does not yet have a release date set. Though with filming wrapped we'll hopefully get some news on that front in the not-too-distant future. Stay tuned as we'll be sure to bring any updates as soon as they come our way.