Percy Jackson Disney+ Series Finds A Director For Its Pilot Episode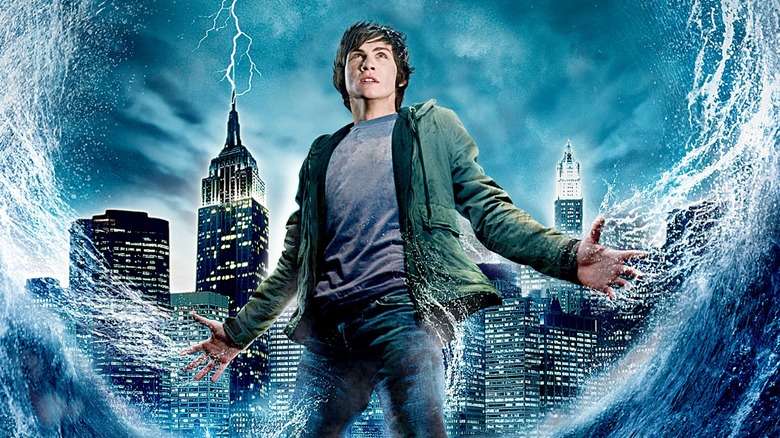 20th Century Studios
"Percy Jackson" fans rejoiced in 2020, when news of the Disney+ TV series was first announced. It's been slow going since then, development trucking along as the writing team was assembled and the pilot eventually scripted. But author Rick Riordan has kept excitement high by providing occasional progress reports via his blog, including his most recent update — the "Percy Jackson" pilot has found its director.
James Bobin, director of "Dora and the Lost City of Gold" will helm the pilot for this upcoming adaptation. Fans of the series will be happy to learn that Bobin already has Riordan's stamp of approval. Riordan wrote:
"Our pilot director will be James Bobin, who is both a terrific person and an incredibly talented director who checks all the boxes we were hoping for in a partner. James knows the Percy books well. His kids are fans. His humor is wonderful. We are in good hands, demigods, and lucky to have him joining our team."
Riordan previously outlined the key qualities he was looking for in a pilot director, hoping for a talented filmmaker comfortable working with kids and excited about the series' source material. Given Bobin's pervious experience, it's safe to say he checks all the boxes. In additional to helming the live-action "Dora the Explorer" film, a wild idea that turned into a surprisingly good time, he's also the director behind the award winning and much-beloved comedy "The Muppets," and its sequel, "Muppets Most Wanted." Bobin also executive produced and directed the pilot for another Disney+ original, "The Mysterious Benedict Society." Going from one story about a group of extraordinary kids to another is a pretty comfortable leap, so its not hard to see why Riordan is pumped about Bobin's involvement.
A Good Reason to Be Excited About the Series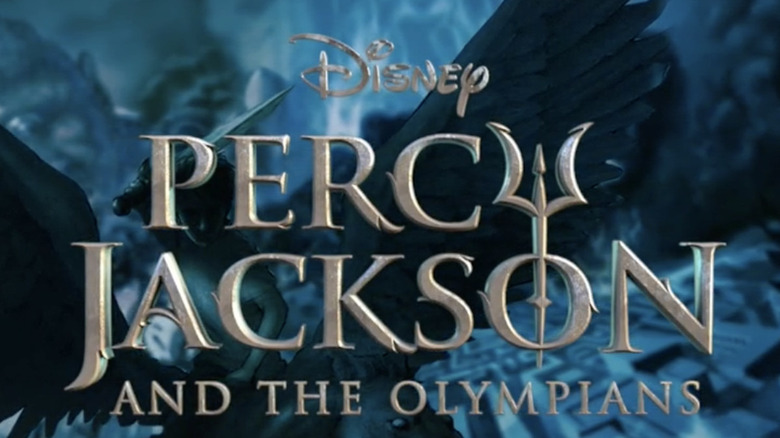 Walt Disney Pictures
In addition to all the exciting news, Riordan's blog has been a good indicator of just how optimistic fans should be. He's been incredibly honest about the process thus far, indicating when they encounter speed bumps, when things hit a standstill, and when everything seems to be going according to plan. Riordan has built a ton of trust with his fan base over the years, because of this honesty regarding both his stories and their various adaptations. In his recent blog post, he also wrote:
"You know me: I am always cautious and doubtful about adaptations, but I am growing increasingly confident this project is going to move forward as planned, and it's going to be awesome."
Riordan was famously critical of the "Percy Jackson" film adaptation, a series launched by 20th Century Fox in the hopes of recreating the "Harry Potter" hype train. But those movies failed to rake in wizard-level cash and never achieved the same level of love. Fans, critics, casual viewers, and even the actual author found fault with the movies. In explicit detail, Riordan shared his prior experience with adaptations on his blog, centering the disastrous scripting process behind the Percy Jackson movies. In that case, Riordan was largely excluded from the creative process which thankfully, doesn't seem true this time around. Plus, being involved allows for these detailed updates from the author.
How Far Along is the Show?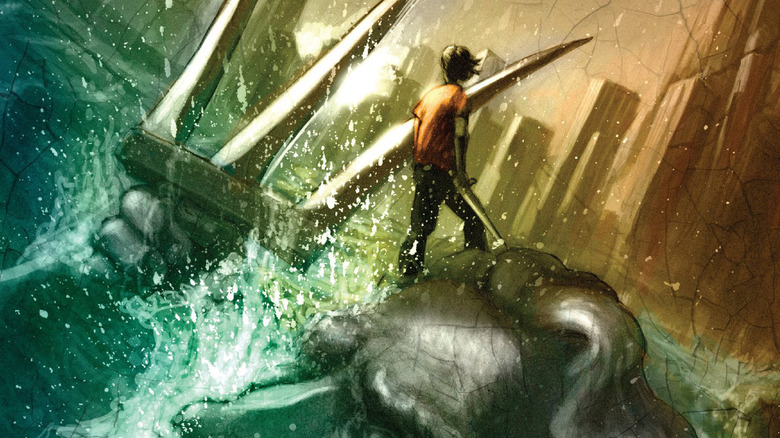 Disney Hyperion
Riordan previously shared that the writers room was working on scripts and outlines for the first half of the season, to assure the series gets its official green light. Now he writes:
"We have just delivered the second episode script to the studio and are forging ahead with outlines for episodes 3 and 4, with the expectation that these will be done and approved by January, at which point, fingers crossed, we will get approval for full green-light. In the meantime, though, we are not waiting, and are proceeding forward on all fronts."
Riordan also shared that the series plans to film in Vancouver, "assuming all goes as planned," and added that the casting department is "gearing up" to send out an open call. Since his Greek mythology-inspired series features an abundance of mythical creatures, the team is currently working with a visual effects artist to "find the right 'creature work' look for the show." Percy Jackson fights minotaurs and dragons, encounters harpies and hellhounds and stumbles across so much more, so nailing the visual aspect of these creatures will be crucial.
All in all, it sounds like the series is in good hands and making some serious progress. It's still pretty early in development, so good thing we have a reliable source for the next batch of updates.