Halloween Franchise Slashes Its Way Past $700 Million At The Box Office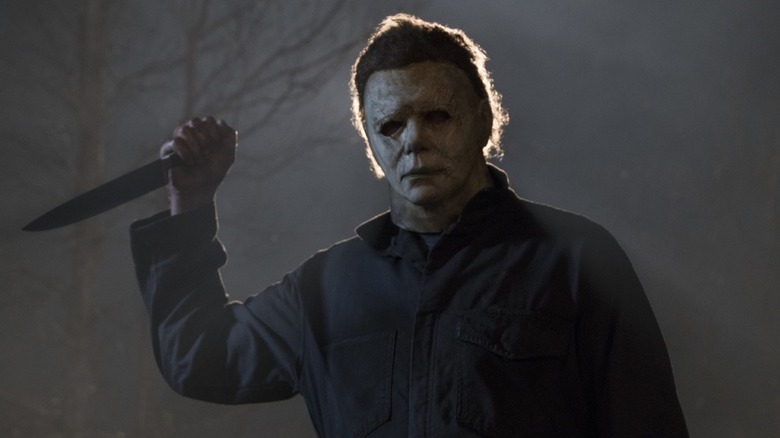 Universal Pictures
Thanks to the success of "Halloween Kills" over the past week and change at the box office, the iconic horror franchise has passed a major milestone. The "Halloween" series has now slashed its way past the $700 million mark worldwide, cementing it as not only one of the most enduring horror franchises of all time, but one of the most financially successful. Plus, Michael Myers still has a long way to go, with "Halloween Kills" just getting started, and "Halloween Ends" still waiting around the corner.
According to The Numbers, with the latest weekend's haul factored in, "Halloween Kills" has earned $90.9 million worldwide. That puts the franchise, overall, at $709.8 million. That impressive total spans 12 movies and more than four decades, dating back to the original John Carpenter slasher classic, which first hit theaters in 1978. Of note, the combined budgets for the movies total just $113.3 million, meaning that they have earned roughly 6.25 times that at the box office. Not to mention what has been earned through home video, merchandise, and other revenue streams.
A History of Profitable Violence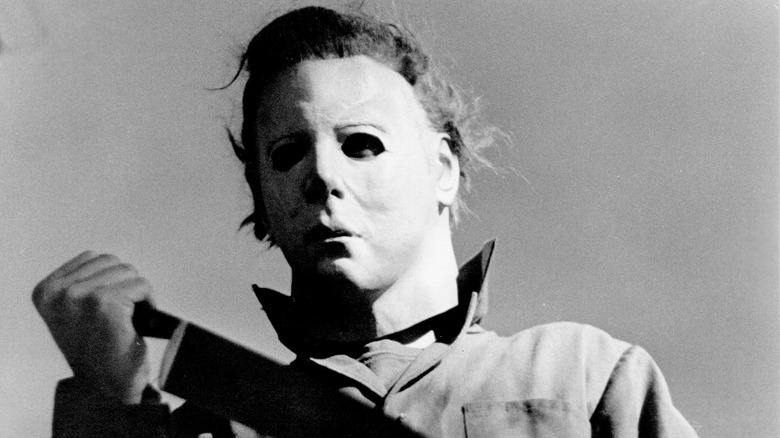 Universal Pictures
When "Halloween" hit theaters in 1978, it essentially cemented the slasher franchise as we know it as a profitable template. Against a razor-thin reported budget in the $325 thousand range, the film earned $70 million at the box office. It is also widely regarded as one of the greatest horror movies ever made. That paved the way for a series of sequels, beginning with 1981's "Halloween II." It also opened the door for other hugely successful slashers, such as "Friday the 13th," "Child's Play," and "Scream," among many others.
The highest-grossing entry is 2018's "Halloween." Directed by David Gordon Green, the film completely abandoned the complicated continuity that had come before through various iterations of the series in favor of serving as a direct sequel to the original. With Jamie Lee Curtis returning as Laurie Strode, audiences turned up in droves to see Michael Myers return to the big screen. It earned $255.4 million worldwide, against a comparatively tiny $10 million budget. It remains the highest-grossing slasher movie in history.
How High Can Michael Fly?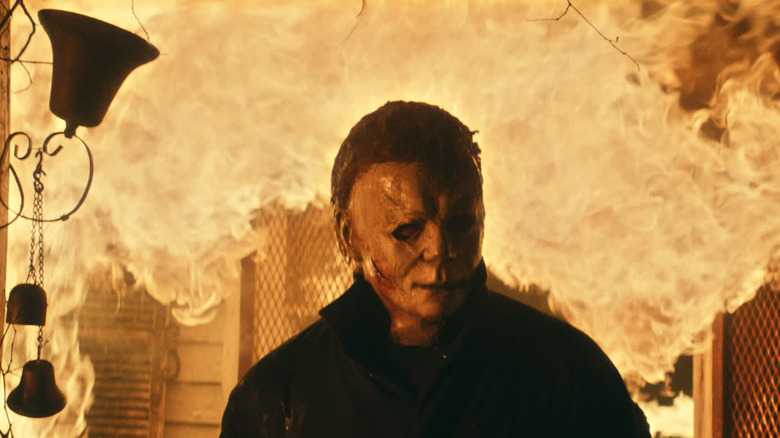 Universal Pictures
That success paved the way for a new trilogy, which kicked off recently with "Halloween Kills." Even though it is streaming on Peacock as well, it has done exceedingly well at the box office up to this point, though it did suffer a big week-to-week drop. In any event, the series may well be near or past the $750 million mark before this movie wraps up its run. And let us not forget that "Halloween Ends" is due to arrive in theaters next October.
If we assume the pandemic has chilled out a bit by then, and if we assume that audiences will indeed wish to see how this iteration of the franchise wraps up, the saga of Michael and Laurie could finish up in glorious fashion. Is $900 million in reach? Perhaps. It all depends what Green cooks up with his third and final entry in the franchise. For now, Universal Pictures, John Carpenter, and everyone involved over the years can take a victory lap.
"Halloween Kills" is in theaters and streaming on Peacock now.