Following Rust Accident, The Rookie Bans 'Live' Guns From Set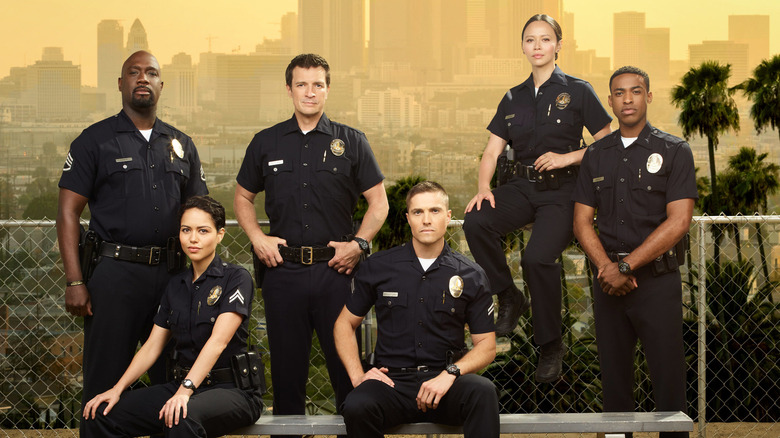 ABC
Effective immediately, the ABC cop series "The Rookie" is instilling a ban on "live" weapons on its set. This change follows a fatal shooting on the set of Alec Baldwin's "Rust."
The new rule comes from showrunner Alexi Hawley, who told ABC executives that there would no longer be quarter loads or half loads utilized during production. Instead "The Rookie" will stick with Air Soft guns. The series has lately taken to the use of visual FX to give the effect of a muzzle flash, but occasionally used live firearms on "big, outside set pieces." 
Hawley put a stop to the practice on Friday with a staff-wide memo he distributed, according to The Hollywood Reporter, laying out amendments to set safety and production security. Hawley's memo went out to the cast and crew and is as follows:
The tragic events in New Mexico yesterday have shaken us all, and our hearts go out to the friends and family of Halyna Hutchins and Joel Souza.

As of today, it is now policy on The Rookie that all gunfire on set will be Air Soft guns with CG muzzle flashes added in post. There will be no more "live" weapons on the show. The safety our cast and crew is too important. Any risk is too much risk.

As always, if you ever feel unsafe or witness anything that concerns you, please don't hesitate to report it.

My door is always open.

Alexi Hawley
'Any risk is too much risk'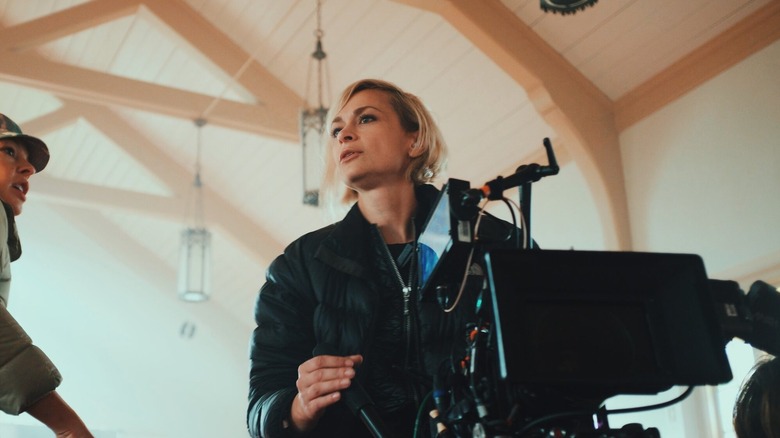 Isaiah Fortajada
The change was in response to an incident on the set of Alec Baldwin's production of "Rust" yesterday. Cinematographer Halyna Hutchins, 42, died from her injuries on the set of the western picture following Baldwin's discharge of a prop gun, attributed as a misfire. Director Joel Souza was also struck by the discharge and is expected to make a full recovery. The actor and producer took his regrets to Twitter, where he expressed "shock and sadness" regarding the death of Hutchins, and offering his support to her family.
It is not known whether the shooting occurred during filming or how two people were hit, but Baldwin is cooperating with Santa Fe officials in their investigation, which includes looking into the prop handling protocols. No charges have been filed, but production on the film has been suspended for the time being. The latest update carries word from members of the "Rust" crew, who told the LA Times that they had walked off the set on the same morning of the misfire incident in protest of the poor working conditions — including an unsafe set. 
If the changes at "The Rookie" are any indication, we might see a long-needed safety overhaul coming to the film industry soon because, as Hawley points out, any risk is too much risk.