Sony Adds Two Mystery Marvel Movies To Its 2023 Release Schedule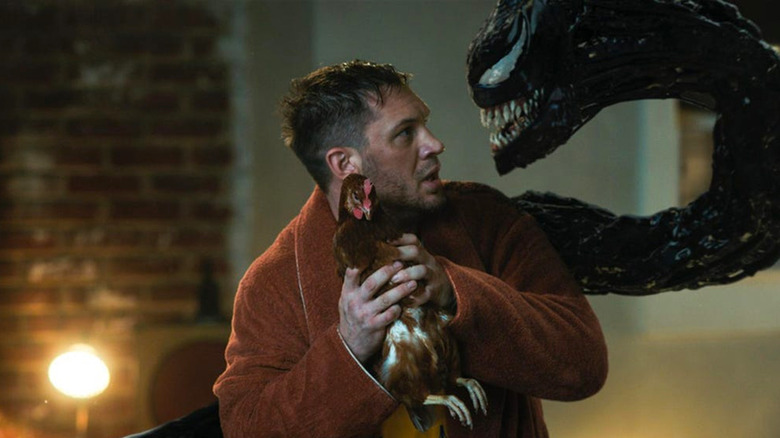 Sony
Sony has just dated two new Marvel-related projects for 2023, which means it's time to start speculating wildly! We don't know what either of these movies might be, but it's probably safe to assume that one of them is "Venom 3." While "Venom: Let There Be Carnage" has yet to match the massive box office haul of the first "Venom," it's a big enough hit for Sony to want more. Especially since it is currently the only tested Marvel property Sony has going for it outside of the "Spider-Man" movies co-produced with Marvel Studios. In addition to the Marvel movies, Sony has also shuffled the release dates on two non-Marvel-related titles. 
Two Untitled Marvel Projects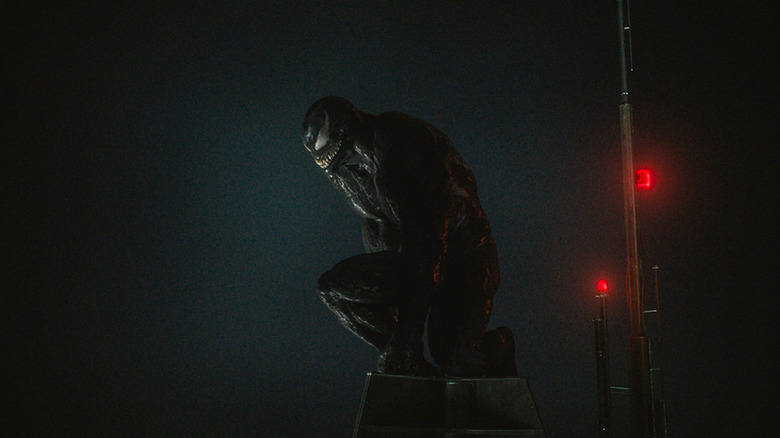 Sony
Get your speculating hats on! Sony has just dated two different mystery Marvel projects: "Untitled Sony/Marvel Universe," set for June 23, 2023, and "Untitled Sony/Marvel Universe" due out on October 6, 2023. The studio has already dated the Marvel Universe film "Kraven: The Hunter" for January 13, 2023, which means they now have three different Marvel-related titles lined up for that year. And, in case you forgot, there's also "Morbius" on the way – that film is currently set for January 28, 2022.
So what are these two mysterious Sony/Marvel projects? It's safe to assume that one of them – probably the October 6, 2023 film – is going to be "Venom 3." The "Venom" movies have been very profitable for Sony, and have also convinced the studio that they can forge their own path without having to rely on the characters owned by Marvel Studios. As for the June 23, 2023 film, your guess is as good as mine. Maybe the studio is going to revive the utterly bonkers idea of having an Aunt May prequel movie. Probably not, though. Tom Holland, the current Spider-Man, has said that the upcoming "Spider-Man: No Way Home" is the "end of a franchise," which means we could be seeing Holland's Spidey move into the Sony films. But again, this is all just speculation. Who knows what the future of the Sony Marvel Universe holds!
A Journal For Jordan and The Nightingale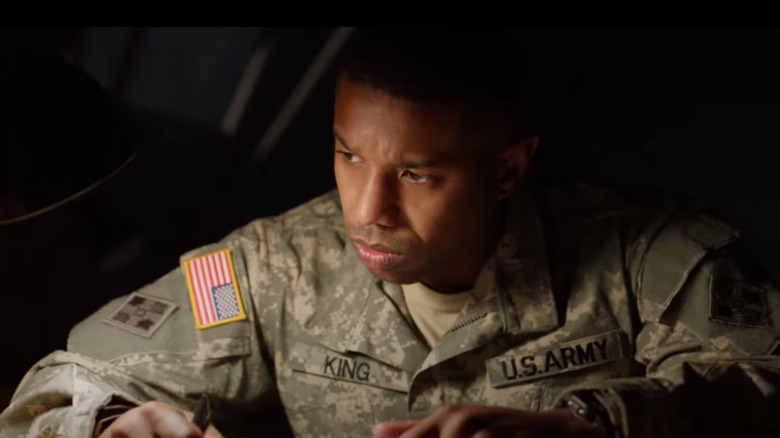 Sony
Meanwhile, in non-Marvel-related Sony news, the studio has also changed the date for "A Journal for Jordan" from December 10, 2021 in LA & NY and December 22, 2021 for a wider release to just December 25, 2021. They've also pulled "The Nightingale" from its December 23, 2022 release date and currently have that film undated. "A Journal For Jordon" is directed by Denzel Washington and stars Michael B. Jordan. Here's the synopsis: 
Based on the true story of First Sergeant Charles Monroe King (Jordan), a soldier deployed to Iraq who begins to keep a journal of love and advice for his infant son. Back at home, senior New York Times editor Dana Canedy (Chanté Adams) revisits the story of her unlikely, life-altering relationship with King and his enduring devotion to her and their child. A sweeping account of a once-in-a-lifetime love, the film is a powerful reminder of the importance of family.
As for "The Nightingale," that film comes from director Mélanie Laurent and is based on the 2015 novel of the same name by Kristin Hannah. Sisters Dakota and Elle Fanning star as two sisters who "struggle to survive and resist the German occupation of France during World War II." And who knows, maybe Venom shows up at some point! Probably not, though.