Star Wars Bits: Sasha Banks, The Mandalorian, Boba Fett, Thrawn: Ascendancy, And More!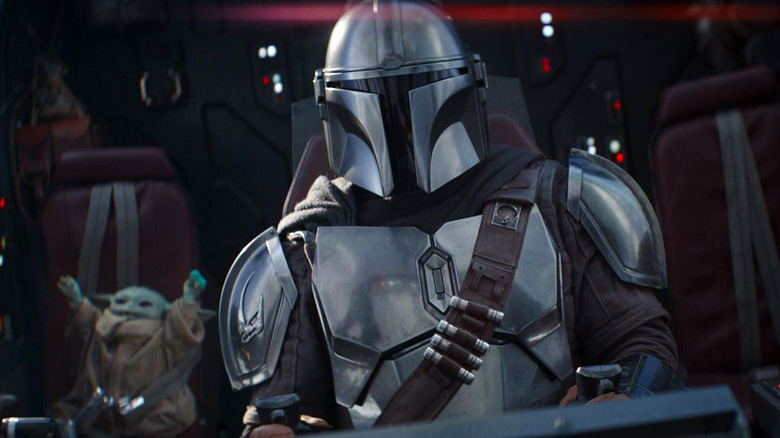 Lucasfilm
In this edition of Star Wars Bits:
Sasha Banks Will Not Return in "The Mandalorian" Season 3
"Under the Helmet: The Legacy of Boba Fett" Debuts November 12
"Thrawn Ascendancy: Lesser Evil" Excerpt
"LEGO Star Wars: Castaways" Comes to Apple Arcade
And More!
Sasha Banks Will Not Return in The Mandalorian Season 3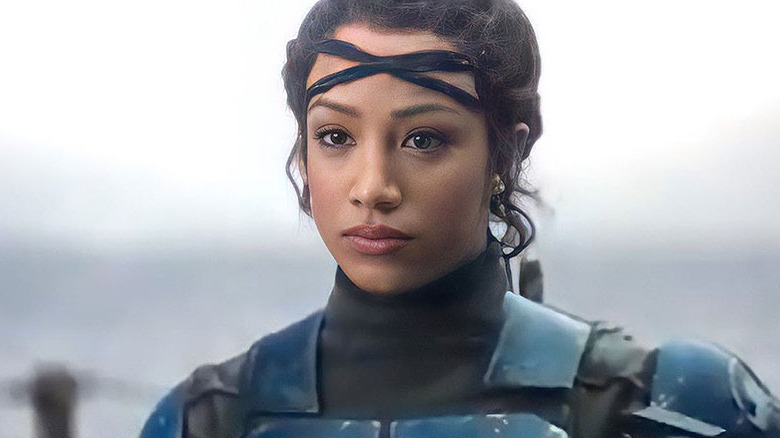 Lucasfilm
During an interview with Graham Matthews of Bleacher Report, WWE Superstar Sasha Banks was asked about the possibility of her reprising the role as Koska Reeves in "The Mandalorian" season 3, to which Banks replied:

"First of all, thanks for trying to get that out, but I'm not on the next season. But it was incredible being on 'The Mandalorian.' On 'Star Wars.' To be on a franchise that is so huge and so loved, just look at the reception from fans outside of the WWE Universe. It was the best feeling of all time. The projection of that show was overwhelming. I legit felt like I was in a galaxy so far, far away. I felt like I was on a different planet. It was something I will always take with me and I took so much of what I learned from acting with them and being with so many great stars to WWE. It really helped my confidence as well when I came back from doing 'The Mandalorian' two years ago. It was such a learning curve and something I wasn't expecting, but now I'm in this whole new Hollywood world and it's going amazingly. I'm so excited for the fans, and I can't wait for my fans to see what's next."
Of course, last year Banks said she would not be appearing in any other episodes besides "Chapter 11: The Heiress," but then Koska Reeves appeared in the season 2 finale, "Chapter 16: The Rescue." With NDAs (non-disclosure agreements) often prohibiting crew from talking about their involvement in "Star Wars" projects, we can't always take an actor's word for it, so we'll just have to wait and see how things shake out. Maybe she'll show up in "The Book of Boba Fett" instead, or appear in upcoming shows like "Ahsoka" or "Rangers of the New Republic." 
As our friend Bespin Bulletin points out, however, there may be more to the character's absence from upcoming Lucasfilm projects:

"Some fans have already started speculating that Banks may not have been asked back as she was previously seen liking tweets and Instagram posts supporting anti-masks and anti-vaccination, and perhaps Disney and Lucasfilm did not want a repeat of the Gina Carano debacle earlier this year."
"The Mandalorian" season 3 has been filming primarily at Manhattan Beach Studios since late September and is expected to film until March.
Under the Helmet: The Legacy of Boba Fett Debuts November 12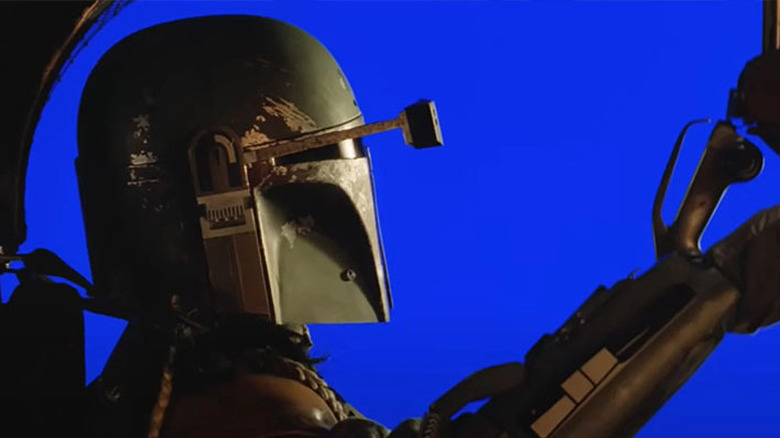 Lucasfilm
On Friday, November 12, The Walt Disney Company will host Disney+ Day, in which subscribers will be treated to new content releases across the streaming service's iconic brands — including Disney, Pixar, Marvel, Star Wars, and National Geographic. 
Disney recently revealed that a new documentary special, "Under the Helmet: The Legacy of Boba Fett," will premiere as part of Disney+ Day that will celebrate "the origins and legacy" of the legendary bounty hunter. In a new promo for the event, we get a few glimpses of the special, which appears to be a retrospective to bring general audiences up to speed on the fan-favorite character before "The Book of Boba Fett" debuts on December 29. Check out the promo below:
Thrawn Ascendancy: Lesser Evil Excerpt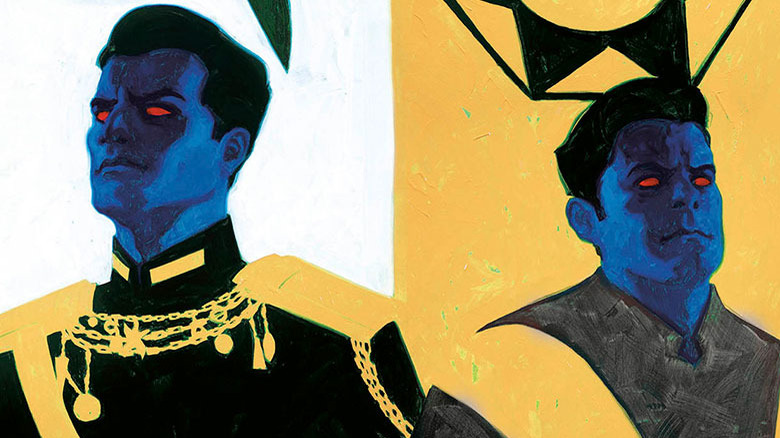 Lucasfilm
"Star Wars: Thrawn Ascendancy: Lesser Evil," the final installment in Timothy Zahn's Thrawn prequel trilogy, arrives November 16 and StarWars.com has an exclusive excerpt from the book, revealing a key moment in Thrawn's life. Here's a preview:

MEMORY I:

Of all the duties foisted on low-ranking family members, Aristocra Mitth'ras'safis had often heard, the task of wel­coming new merit adoptives to their formal rematching dinner was one of the worst. The newcomers were either highly skilled additions to the Mitth, in which case they tended to have an overblown opinion of themselves and their value; or they were freshly initiated into the Ascen­dancy military, in which case they were self-conscious and, well, extremely military. Nearly all of the blood, cousins, and ranking distants opted out of reception duty, leaving most of the burden to fall on Trial-borns and other merit adoptives, none of whom had enough pull to avoid it.

Which made Thrass a definite anomaly... because un­like practically everyone else in his circle of friends, he genuinely enjoyed the service.

Of course, he'd only been doing it for the past three years, and in that time he'd only welcomed eleven merit adoptives. Maybe after a couple more years the excite­ment of meeting and evaluating new people would fade and he would become as cynical and world-weary as ev­eryone else.

But he doubted it. Every one of these people had been approved by the Patriarch's Office, a fair percentage of them by the Patriarch himself, and Thrass liked to see if he could figure out what made each of them special in the family's eyes.

This one, for example. The young man freshly renamed Mitth'raw'nuru was standing inside the reception room, looking around the walls at the Avidich landscape paint­ings and the corner statuettes representing or created by some of the ancient Mitth Patriarchs. To Thrass's eye he looked just a bit lost, a fairly common reaction from some­one who'd been rematched from a nondescript family on a minor world into one of the greatest of the Ascendancy's Nine Ruling Families. Thrawn was wearing the uniform of a Taharim Academy cadet, which meant he'd been taken from his home directly to Naporar and then been brought here to Avidich for his welcome and orientation.

Thrass frowned. For new warriors it usually went the other way around, first to Avidich and then to Naporor. Ap­parently, someone in the family had wanted him signed into the Expansionary Defense Fleet as quickly as possi­ble, before even his formal welcoming.

Hopefully, he wouldn't look as intimidated in the heat of battle as he did in a grand Ruling Family reception room. The one common attribute of Ascendancy military types was their outward confidence.

The younger man turned as Thrass walked in through the archway. "Cadet Mitth'raw'nuru?" Thrass asked for­mally.

"I am he," Thrawn said.

"Welcome to Avidich," Thrass said. "I'm Aristocra Mitth'ras'safis. I'll be guiding you through the various pro­tocols that will fully and officially rematch you to the Mitth family." He waved a hand to encompass the room. "And try not to be overwhelmed by all the fancy flourishes and curlicues. This reception room is also where dignitaries and emissaries from other families are brought in, and we like to make sure right from the start that they know who they're dealing with

"I wasn't intimidated," Thrawn said mildly. "I was merely noting the unusual fact that the same artist who did three of the landscapes also created two of the statuettes. It's uncommon for a single artist to excel at both artistic forms."
Visit StarWars.com to read more, as well as listen to the excerpt in audio form! "Thrawn Ascendancy: Lesser Evil" is available to pre-order here.
LEGO Star Wars: Castaways Comes to Apple Arcade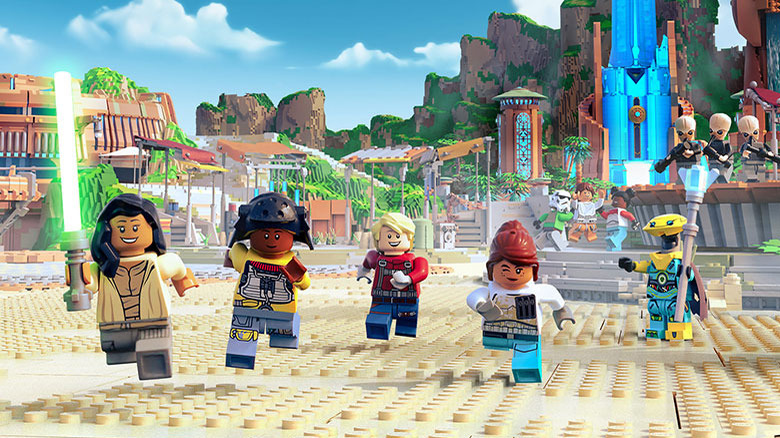 Lucasfilm
StarWars.com recently announced "LEGO Star Wars: Castaways," the first online social, action-adventure "LEGO Star Wars" game coming November 19 to Apple Arcade, in which players build and customize their own in-game LEGO minifigure character. Here's the synopsis:
"The heroes of their own 'Star Wars' adventure, gamers will visit a mysterious new planet, meet and team up with friends (other "Castaways"), race Microfighters, and experience classic 'Star Wars' moments. They'll also unlock hundreds of collectible pieces to customize their minifigure and solve a mystery to save this community of Castaways on the ruins of an ancient civilization. Throughout, players can battle foes, solve puzzles, and hone skills in battle and flight simulations; those looking to share the fun can hang out with friends in the Social Hub and communicate through LEGO emotes, as well as challenge parents, siblings, and friends in the Hippodrome, or join forces to complete quests to earn rewards."
Playable across iPhone, iPad, Mac, and Apple TV, "LEGO Star Wars: Castaways" will be available exclusively on Apple Arcade, Apple's game subscription service that offers unlimited access to a collection of over 200 games, for a monthly subscription of $4.99 with a one-month free trial. Be sure to visit StarWars.com for more images of the upcoming game!
Marvel's War of the Bounty Hunters Continues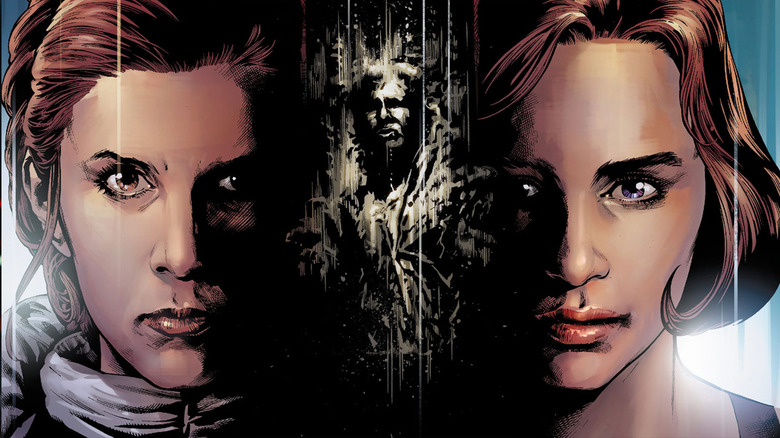 Marvel Comics
Marvel's "War of the Bounty Hunters" crossover event continues "Star Wars" #18 from writer Charles Soule and artist Ramon Rosanas, with a cover by Carlo Pagulayan. In StarWars.com's exclusive preview of the upcoming issue, Leia and Chewbacca take a moment to mourn after failing to save Han Solo. Meanwhile, in "Star Wars: Bounty Hunters" #17, Beilert Valance gets a helping hand from T'onga. Both comics will be available November 3.
Check out StarWars.com for a look at all the Marvel "Star Wars" titles coming November, including "Star Wars: The High Republic: Trail of Shadows" #2, "Star Wars: The High Republic" #11, "Star Wars: Doctor Aphra" #16, "Star Wars: Bounty Hunters" #18, and "Star Wars: Darth Vader" #18. 
ZM-B1, A Star Wars Fan Fiction Ghost Story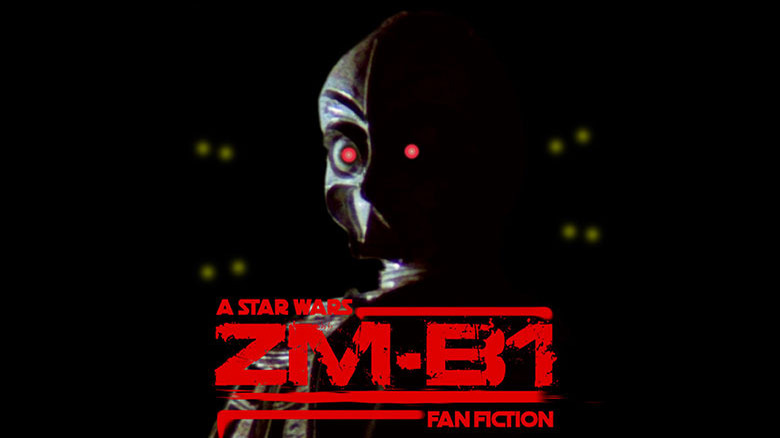 Just in time for Halloween, check out "ZM-B1," a spooky "Star Wars" audio drama by Pete Fletzer of Around the Galaxy! Here's the synopsis:

"Homesteaders don't like Jawas. And it's not because they smell bad or are really difficult to understand or because they're the lowest form of junk dealer in the galaxy. No. It's because ghosts follow them ... and sometimes they never leave."
Speaking of fan fiction, Jordan Maison of Cinelinx has a great short story about everyone's favorite Besalisk cook in "Beating the Lunch Rush – A Tale From Dexter's Diner." Here's an excerpt:
"Thanks," the voice came out soft, meek. The kid, covered in more grime than clothes at this point, barely looked up long enough to catch Dexter Jettster's eyes as they said it. They hustled out of sight as the next, similarly grungy, child stepped forward.

Wasn't always this way , Dex thought. His lower set of arms handed over the pre-packaged sandwiches he'd made—with a sweet Jogan tart thrown in for good measure—to the little Ithorian girl, while one of his upper arms scratched at the stubble on his wattle. Shouldn't be this way , he amended his own thoughts

Long before the diner opened for Coruscant's industrial laborers to grab breakfast (or dinner depending on the shift), Dex was in the kitchen prepping meals for the kids. Some were the children of those same laborers, often left to fend for themselves while their parents worked double shifts, while others were orphans; forgotten collateral from the war.

He'd been doing it for months now, after local sector leaders stopped giving his requests for help the dignity of a refusal. Every day there seemed to be more kids. Every day he feared running out of food and turning away a child who looked one meal away from collapse.

Thankfully, today was not that day. The last child—older than the rest—was a Chadra-Fan whose fur was matted and tangled. With a quick "Thank you," she scurried off into the darker recesses of the alley behind the diner and Dex found himself with a handful of meals leftover. Perhaps today would be a good one.
Star Wars Galaxy of Creatures: Blurrg
"Aree has to learn how to wrangle some rowdy blurrgs back into their pen, before the local Ewoks find out!"
Check out all the "Star Wars Galaxy of Creatures" animated shorts at the Star Wars Kids YouTube channel!
Every Stormtrooper Type in Star Wars Canon
Learn about every version of stormtrooper that served in the Galactic Empire during the Galactic Civil War era in this new video from Star Wars Explained!
Mount Westmore's 'Big Subwoofer'
Mount Westmore, a hip-hop supergroup composed of Snoop Dogg, Ice Cube, E-40, and Too Short, has a "Star Wars"-inspired music video for their new song "Big Subwoofer." Check it out! And in classic "Star Wars fashion, there's already a prequel!
This Week! in Star Wars
And finally, on "This Week! in Star Wars," host Kristin Baver gives us the lowdown on all the latest news from that galaxy far, far away!
This week in 'Star Wars,' we check out brand new poster art that asks "Who will survive?" in 'Star Wars: The High Republic,' get ready to bake with IDW's 'Star Wars: The High Republic Adventures,' and crash land on a tropical island with 'LEGO Star Wars: Castaways.' Plus, Jordan Fisher stops by to chat about taking on the role of Dan from 'The Elder' in 'Star Wars: Visions' on Disney+.