King Richard Trailer: Venus And Serena Beat The Odds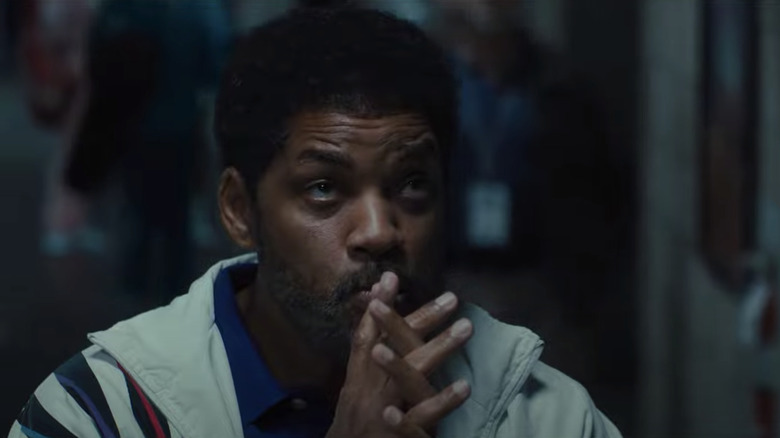 Warner Bros.
"Everything to go from prodigy to pro." Today Warner Bros. dropped the second official trailer for "King Richard," the upcoming biopic about the rise of living tennis legends, Venus and Serena Williams and the lengths their parents, namely their father Richard, went in order to foster the remarkable talent of the Williams sisters. Will Smith stars as Richard Williams, and after the film's premieres at both the Telluride and London Film Festivals, there's already early Oscar buzz surrounding his performance as the father-turned-tennis coach who helped bring his athletically brilliant daughters to the professional level.
The Williams sisters permanently changed the course of the world of tennis, despite the constant and continued scrutiny faced even still today. The film looks to be an inspirational story about their journey, but with Venus and Serena both serving as executive producers, it feels safe to assume the film has their blessing and seal of approval. "King Richard" features Aunjanue Ellis as mother Oracene Price, Tony Goldwyn as coach Paul Cohen, Jon Bernthal as coach Rick Macci, with Saniyya Sidney as Venus Williams, and Demi Singleton as Serena Williams.
King Richard Trailer
From the official Warner Bros. description of the film:
Based on the true story that will inspire the world, Warner Bros. Pictures' "King Richard" film follows the journey of Richard Williams, an undeterred father instrumental in raising two of the most extraordinarily gifted athletes of all time, who will end up changing the sport of tennis forever. Driven by a clear vision of their future and using unconventional methods, Richard has a plan that will take Venus and Serena Williams from the streets of Compton, California to the global stage as legendary icons. The profoundly moving film shows the power of family, perseverance and unwavering belief as a means to achieve the impossible and impact the world. "King Richard" is directed by acclaimed filmmaker Reinaldo Marcus Green, director of the films Monsters and Men and Joe Bell previously. The screenplay is written by Zach Baylin. Produced by Will Smith, Tim White, Trevor White, and James Lassiter.
The trailer also showcases the new song "Be Alive" performed by Beyoncé. The original song was written with artist DIXSON and will play during the closing credits of "King Richard." Fans are already dissecting the song's importance to the film, noting the powerful drum-based rhythm paired with lyrics like "I got all my sisters by my side," and "I couldn't rub this Black off even if I tried."
"King Richard" premieres November 19, 2021 in theaters and simultaneous streaming on HBO Max.