Superhero Bits: The Batman Trailer In Glorious 4K, DC FanDome Was A Big Hit & More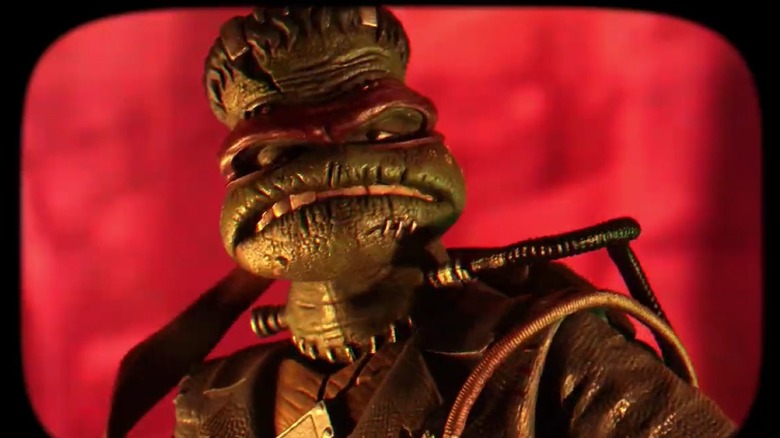 NECA
(Superhero Bits is a collection of stories, updates, and videos about anything and everything inspired by the comics of Marvel, DC, and more. For comic book movies, TV shows, merchandise, events, and whatever catches our eye, this is the place to find anything that falls through the cracks.)
In this edition of Superhero Bits:
"The Batman" trailer gets released in 4K
"DC League of Super-Pets" is getting a video game
Tom Hardy teases a Spider-Man/Venom connection
DC FanDome was apparently a big hit
The Flash Season 8 Trailer
The CW has released a new trailer for "The Flash" season 8. The show is set to return as part of the network's lineup this fall, with Grant Gustin once again reprising his role as Barry Allen. But he's going to have gold boots this time! Be sure to check out the trailer for yourself above before the show returns on November 16.
Venom and Spider-Man Crossover Teased by Tom Hardy
It remains somewhat unclear when/if/how Tom Holland's Spider-Man will cross paths with Tom Hardy's Venom. With that having been said, Hardy isn't afraid to hype up just such a thing following the release of "Venom: Let There Be Carnage," as evidenced in the above tweet. As we can see, Hardy was having a little fun with the idea on Instagram. Is it any more than fun? Time will tell, Marvel fans. Time will tell.
DC League of Super-Pets: The Adventures of Krypto and Ace Trailer
"DC League of Super-Pets" is set to arrive in theaters next summer, with Dwayne "The Rock" Johnson starring as Krypto the Superdog and Kevin Hart along as Batman's trusty dog Ace. As revealed during DC FanDome, the pets in question are getting a video game as well, which makes a lot of sense from a marketing perspective. Be sure to check out the trailer for yourself above
Eternals Star Angelina Jolie On Directing a Marvel Movie
https://twitter.com/Variety/st...Angelina Jolie is joining the MCU in Marvel's "Eternals," which recently held its premiere ahead of its release on November 5, 2021. During the red carpet, Variety asked Jolie, an accomplished director in her own right, if she would be interested in directing a Marvel flick at some point. In response, Jolie said coyly, "Maybe I'll talk to Kevin [Feige] tonight, see if there's a job for me." Sounds like the ball is in your court, Feige.
The Full Smallville Reunion
We got a little "Smallville" reunion during DC FanDome over the weekend. But, given how much happened, it kind of got lost in the shuffle. Luckily, the folks at DC decided to upload the full version of this reunion on YouTube for fans who would like to look back at the Superman series in honor of its 20th anniversary. It primarily sees Tom Welling (Clark Kent) and Michael Rosenbaum (Lex Luthor) reminiscing, but there are some other guests along the way. Check the video out in its entirety above.
Florence Pugh Wants a Yelena Halloween Costume
Florence Pugh debuted as Yelena Belova in Marvel's "Black Widow," and she had a thing about pockets. As such, she was none too happy to discover that her character was not worthy of a Halloween costume, as evidenced by this post on Instagram. Pugh is seen posing in front of a shop window, irritatingly gesturing to Black Widow and Red Guardian costumes. She argues, rightfully, that pockets are ideal for holding candy, and her character had that market cornered. While she's almost certainly playing this up for laughs, it's a funny and oddly on-point rant.
DC FanDome Was a Big Hit, Apparently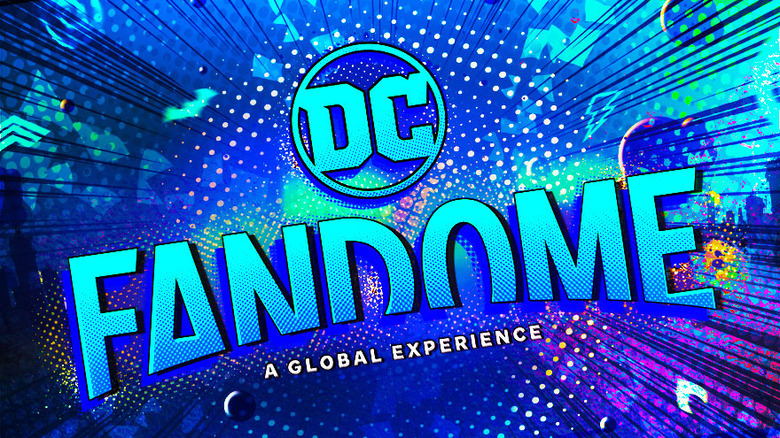 DC
As reported by ComicBook.com, Warner Bros. is proclaiming that this year's DC FanDome was a big success. The event is said to have generated 66 million views worldwide, though there isn't much clarity on those numbers. Does that take into account the 25 million views for "The Batman" trailer? It is unclear. Ann Sarnoff, Chair and CEO of WarnerMedia Studios and Networks, had this to say:
"With triple the fan traffic of last year, DC FanDome 2021 exceeded all of our expectations. We continue to innovate across the company in service of our fans, and I cannot overstate the creativity and hard work that went into this highly curated, global digital event. We gave fans what they wanted – the very best of all things DC – and their engagement and response have been fantastic. We're as excited as they are to deliver on all the great content DC FanDome highlighted."
We can likely expect DC FanDome to return for another round of pop culture happenings in 2022, given these numbers. Vague though they may be.
The Batman Trailer Released In 4K
The biggest of the big things to come of DC FanDome was the brand new trailer for director Matt Reeves' "The Batman." We here have talked about the footage at length, however, for those looking for an excuse to watch Robert Pattinson get emo in Gotham City again, the trailer has been released in glorious 4K now. So, you can watch it again on a 4K capable TV, or any other device, in crystal clear fashion. Enjoy.
Universal Monsters Meets Teenage Mutant Ninja Turtles
31 Nights of Fright Reveal
This spooky season, NECA is thrilled and chilled to announce a Turtle-tacular new line of action figures: Universal Monsters x Teenage Mutant Ninja Turtles! The figures will pay tribute to the world's most famous turtles and Universal's icons of horror! pic.twitter.com/xXWQ905Wi2

— NECA (@NECA_TOYS) October 20, 2021
Lastly, to end on something fun and related to spooky season for the day, we have this unusual yet interesting reveal from the folks at NECA. They have partnered with Universal to bring a line of "Teenage Mutant Ninja Turtles" figures to life that will mirror the classic monster movie franchises from the studio. The video above sees Raphael as Frankenstein, for example. Be sure to check out the video for yourself and keep an eye on NECA's social channels for more information about the line.