Quentin Tarantino's Next Movie May Be Kill Bill 3, Wants To Make A Comedy Western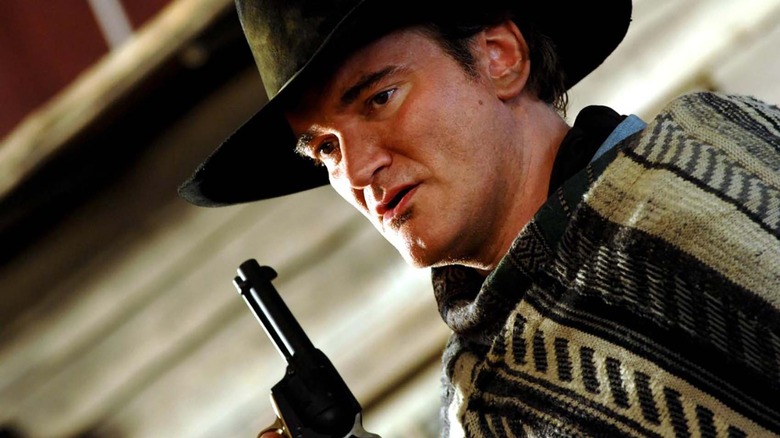 Sony
It seems Quentin Tarantino is just ~trusting the universe~ when it comes to his next move as a filmmaker. On October 19, he was questioned while attending the Rome Film Festival about the potential of "Kill Bill 3" being the next film on his roster.
"Why not?" the longtime director, who has made nine films over the span of 30-plus years, said during the event. However, it seems he has more on his plate before he can return to the legacy and lore of The Bride.
According to Variety, Tarantino has a film criticism book and a potential TV series on the horizon — but the filmmaker also wants to do something he hasn't really done before: make a comedy. "It's not like my next movie. It's a piece of something else that I'm thinking about doing — and I'm not going to describe what it is," he explained to Rome fest chief Antonio Monda. "But part of this thing, there is supposed to be a Spaghetti Western in it."
What Would a Tarantino Comedy Look Like?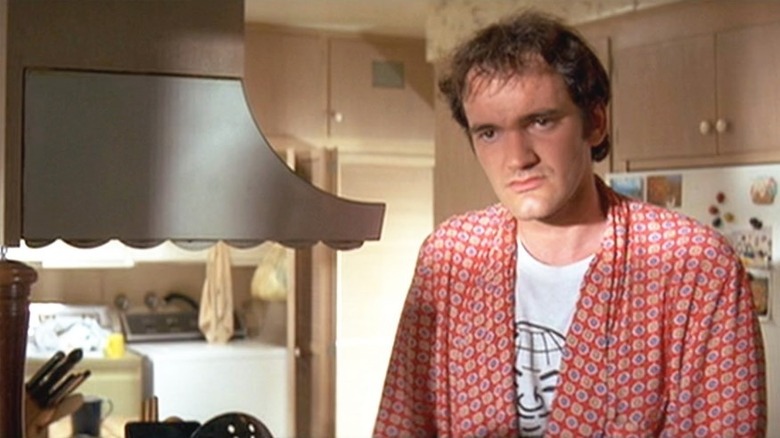 Miramax
Tarantino went on to set the scene for his possible upcoming comedy, but as to be expected, it kinda only seems like something that would be funny to him and other older white dudes — and certainly not enough to sustain a runtime like his past filmography.
"I'm looking forward to shooting that [thing] because it's going to be really fun. Because I want to shoot it in the Spaghetti Western style where everybody's speaking a different language. The Mexican Bandido is an Italian; the hero is an American; the bad sheriff is a German; the Mexican saloon girl is Israeli. And everybody is speaking a different language. And you [the actors] just know: OK, when he's finished talking then I can talk."
My personal opinion? Let's skip this one and head straight to "Kill Bill 3." Considering Tarantino has been expressing interest in another installment for nearly 18 years, it seems like all of that creative energy would just be better spent on adding another piece to the puzzle of The Bride and her daughter's lives. But, hey, we all have our delusions of grandeur.
Kill Bill 3 Has Been in the Works for Years — But Who Knows When We'll Get It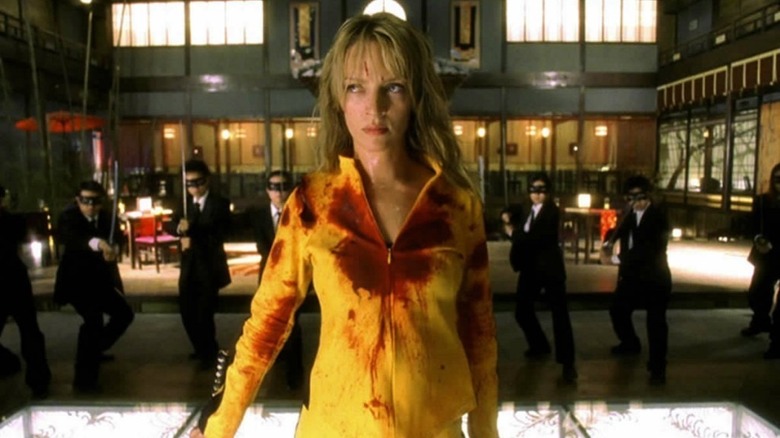 Miramax
Shortly after the release of "Kill Bill 2" in 2004, Tarantino explained his vision for vol. 3 of the series with Entertainment Weekly.
"The star will be Vernita Green's daughter, Nikki. I've already got the whole mythology: Sofie Fatale [Julie Dreyfus] will get all of Bill's money. She'll raise Nikki, who'll take on the Bride. Nikki deserves her revenge every bit as much as the Bride deserved hers."
Years later, Vivica A. Fox, who played Vernita Green in both films, proposed that Zendaya would be great casting for Nikki during an interview with NME. "How hot would that be?" she said in 2020. "And that would probably greenlight this project. Because [she] and Uma are both very tall, and it would just be kick-butt, and I love her."
In July 2021, Tarantino explained on The Joe Rogan Experience podcast that he would be interested in casting longtime lead Uma Thurman's daughter, Maya Hawke, as The Bride's daughter, Bebe, in the third installment.
"I think it's just revisiting the characters 20 years later and just imagining the Bride and her daughter, Bebe, having 20 years of peace, and then that peace is shattered. And now the Bride and Bebe are on the run and just the idea of being able to cast Uma and cast her daughter Maya in the thing would be f—king exciting."
Despite all the chatter over the years, there's nothing concrete about this project to latch onto just yet — but we'll all keep waiting, T. Clock's ticking.