25% Of Fans Are Most Excited To See The Sequel To This Netflix Original Movie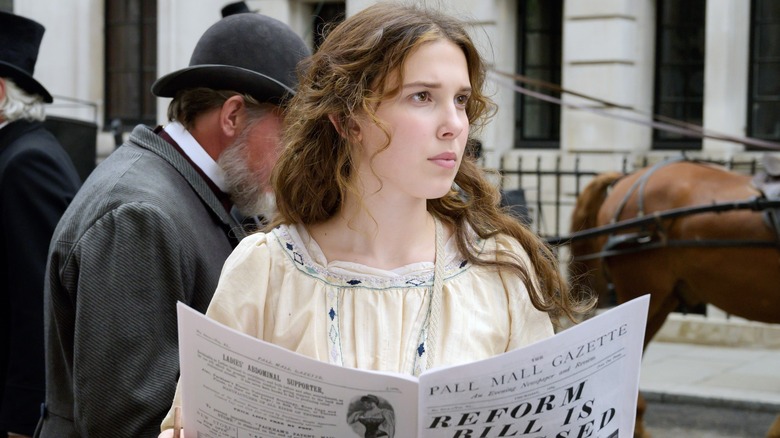 Netflix
(Welcome to Survey Says, a feature where we conduct a movie-related survey for a random group of people and explain why they're completely right, completely wrong, or somewhere in between.)
Netflix has been absolutely crushing it in the game of original films, with some like "To All The Boys I've Loved Before," "The Kissing Booth," "The Babysitter," and "The Christmas Chronicles" spawning sequels. Not every film is guaranteed a sequel, but the success of the original has a direct correlation to whether or not a film will turn into a series or a franchise. Since Netflix began producing original content in 2013, the streaming giant has produced over 1,500 original titles across films, series, comedy specials, and more. With seemingly endless options, we were curious, what Netflix sequel are fans most excited to see?
Surprisingly, It's Not a Snyder Film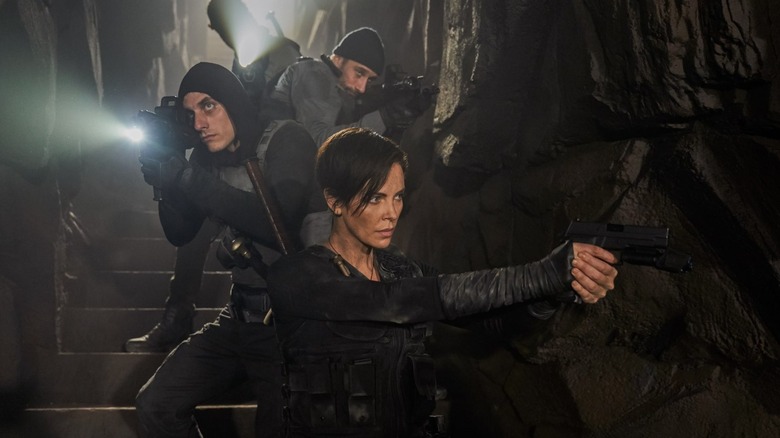 Netflix
Thanks to the U.S.-based SurveyMonkey prompt we sent out, we received answers from 624 Netflix subscribers who let us know which upcoming Netflix original movie sequel they were most excited to see. The available options were sequels we know for sure are on their way, and I have to be honest, the results were pretty dang surprising. In order from least to most excited, here are the films fans are looking forward to streaming from the comfort of their couches.
"Gunpowder Milkshake 2" at 9.78%
"Spenser Confidential 2" at 13.30%
"Enola Holmes 2" at 16.67%
"Extraction 2" at 16.99%
"Army of the Dead 2" at 18.11%
"The Old Guard 2" at 25.16%
That's right, the most anticipated Netflix original sequel belongs to "The Old Guard," the Charlize Theron-led fantasy-action film about centuries-old immortal mercenaries with the ability to heal themselves having to fight to protect their lives from someone threatening to reveal their secret.
A Pleasant Surprise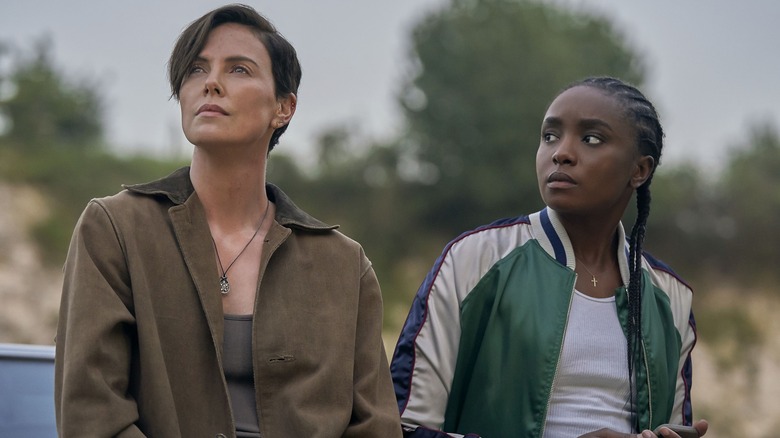 Netflix
Given the newness of "Gunpowder Milkshake," it's no surprise that the film came in last during the survey. It's not that "Gunpowder Milkshake" isn't good or enjoyable, but the likelihood is that most people straight up haven't seen it yet. Fans have only had three months to see the film, but with things opening back up due to the pandemic, people are glued to their homes a lot less than they were earlier in the year. "Spenser Confidential" coming in second to last tracks, considering I definitely had to Google the film's poster art before letting out a loud "OOOOOOH, THAT MOVIE!" upon seeing Mark Wahlberg and Winston Duke's faces. "Enola Holmes 2" fell right in the middle, perhaps due to the fact there's been more information made available for the film than just about everything else on the list. The Chris Hemsworth action film "Extraction" from Sam Hargrave and The Russo Brothers of Marvel fame just barely inched past "Enola Holmes 2" by less than half of a percent.
The real surprise, however, is "The Old Guard 2" surpassing Zack Snyder's "Army of the Dead 2." Snyder's fanbase rivals that of "Star Wars" and "Ghostbusters" fans in terms of dedication and support, and "The Old Guard" was, well, not super well received. Somehow, "The Old Guard 2" received the most votes, by over 7% of "Army of the Dead 2." If this had been a survey done by Twitter hashtag instead of SurveyMonkey, the results would have looked a hell of a lot different.