The Walking Dead Season 11 Part 2: Release Date, Cast, And More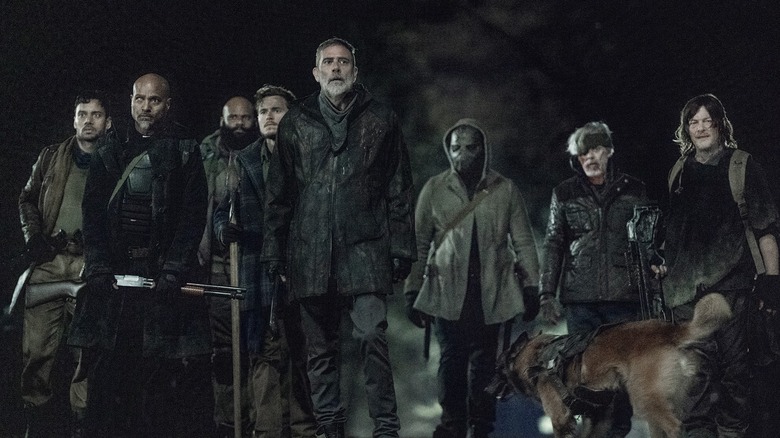 AMC
(Welcome to ...And More, our no-frills, zero B.S. guide to when and where you can watch upcoming movies and shows, and everything else you could possibly stand to know.)
"The Walking Dead" has been one of the biggest shows in the cable TV landscape for over a decade now. But all things must come to an end, and the zombie series is indeed heading towards its conclusion. The first part of the super-sized 11th season recently wrapped up, but fear not! Part 2 is just around the corner, with the show set to make its return early next year, with another 16 episodes on the way in 2022 — eight in the early part of the year, with another eight to wrap it up for good later on. And we're here to give you all of the need-to-know details about the show's return.
Here is what you need to know about "The Walking Dead" season 11 part 2.
The Walking Dead Season 11 Part 2 Release Date and Where You Can Watch It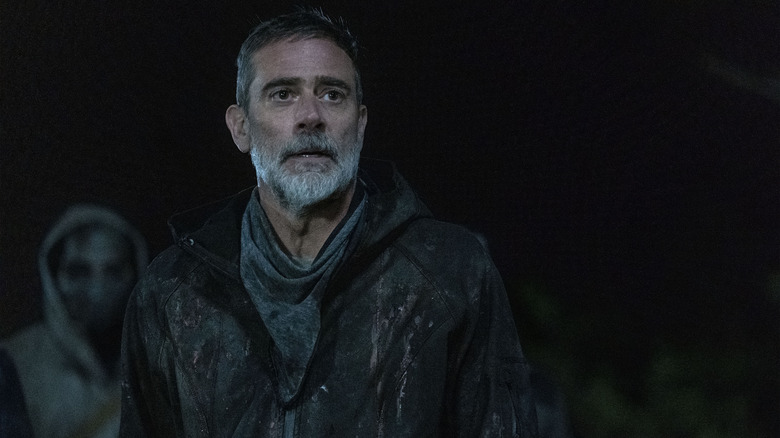 AMC
"The Walking Dead" season 11 will resume on Sunday, February 20, 2022. The show will air live on AMC, but for those who prefer streaming, it will be available on AMC+ as well, with episodes typically available the next day.
What Is The Walking Dead?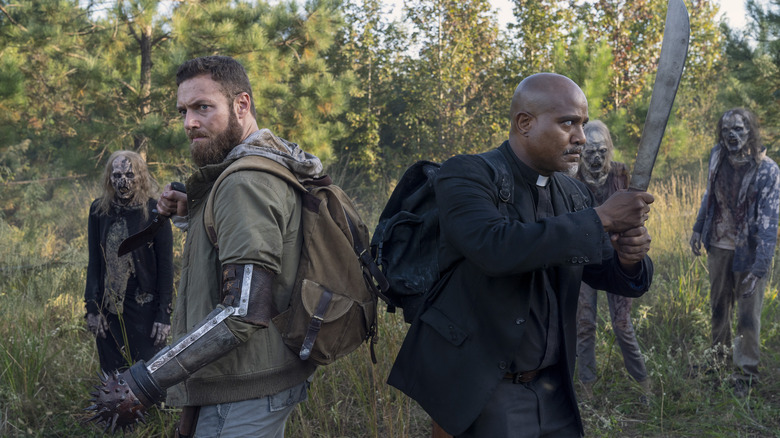 AMC
"The Walking Dead" is a dramatic/horror TV series based on Robert Kirkman's wildly popular Image Comics series of the same name. The show is currently in its 11th season and remains one of the most popular shows on cable. It is the flagship show in the expanding "Walking Dead" universe, which includes shows such as "Fear the Walking Dead," "The Walking Dead: World Beyond," and other upcoming spin-offs. But this is the final season, so AMC will be moving onto other corners of the universe in the coming years.
Here is a synopsis for the series:
After waking from a coma, police officer Rick Grimes finds the world ravaged by a zombie epidemic of apocalyptic proportions. Nearby, on the outskirts of Atlanta, a small encampment struggles to survive as 'the dead' stalk them at every turn. Can Rick and the others hold onto their humanity as they fight to live in this terrifying new world?
The Walking Dead Season 11 Part 2 Showrunners, Crew, and More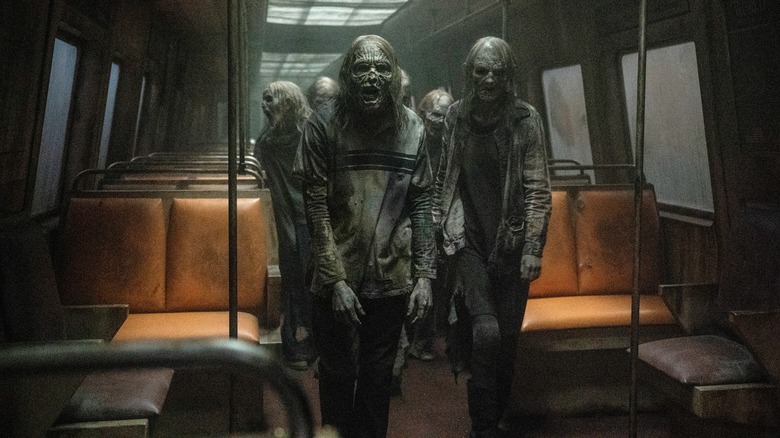 AMC
Angela Kang serves as showrunner and executive producer of the show. Scott M. Gimple, Robert Kirkman, Gale Anne Hurd, Dave Alpert, Greg Nicotero, Joseph Incaprera, and Denise Huth also serve as executive producers. Gimple, additionally, serves as head of TWD Universe at AMC.
The Walking Dead Season 11 Part 2 Cast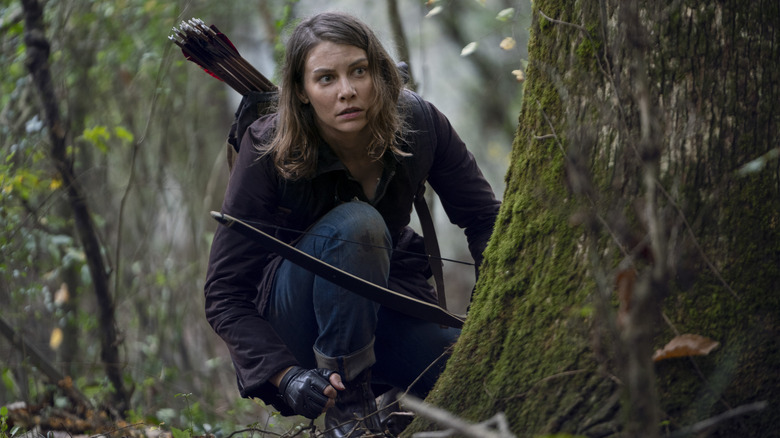 AMC
The cast for the show is headlined by Jeffrey Dean Morgan as Negan, Norman Reedus as Daryl Dixon, Melissa McBride as Carol, Lauren Cohan as Maggie, Kien Michael Spiller Hershel Rhee, Ross Marquand as Aaron, Anabelle Holloway as Gracie, and Khary Payton as Ezekiel. Season 11 also includes Cooper Andrews as Jerry, Christian Serratos as Rosita, Seth Gilliam as Father Gabriel Stokes, Cassady McClincy as Lydia, Okea Eme-Akwari as Elijah, Jackson Pace as Gage, Josh Hamilton as Lance, and Kevin Carroll as Virgil, among others.
The Walking Dead Season 11 Part 2 Trailer and Synopsis
AMC released a brief teaser for "The Walking Dead" season 11 part 2 when the first eight episodes wrapped up, which we've included above for you to check out. It doesn't offer too much, but we'll surely get a more comprehensive trailer or two closer to the show's return. A synopsis for the next batch of episodes has also been revealed, which we've included below.
This February, The Walking Dead returns with many of our heroes fighting imminent hellfire under Reaper attack; while others battle Mother Nature's torrential wrath in Alexandria. For all, their world is literally crashing down around them. Meanwhile, life in the Commonwealth is not as idyllic as it seems. For some, hope will be renewed. Others will be pushed past the point of no return. One truth holds tight: Lives hang in the balance with each decision drastically changing their future, their chances of survival, and the state of each community.