Kraven The Hunter: Everything We Know So Far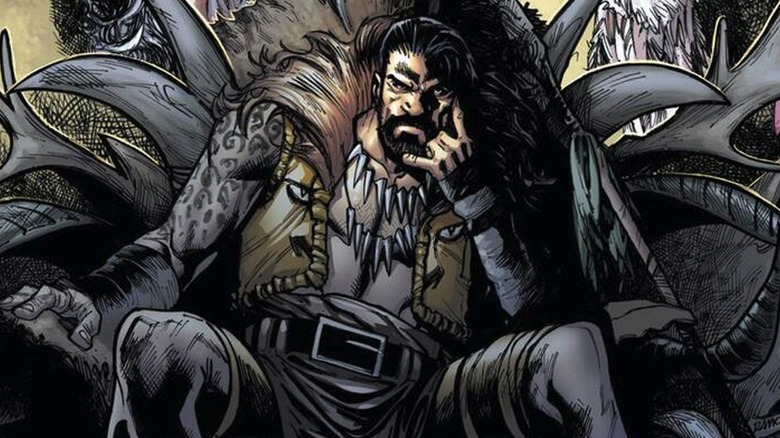 Marvel Entertainment
Sony's Spider-Man Universe of movies continues to grow and perform well at the box office, with movies like "Venom" and "Venom: Let There Be Carnage" licking up impressive amounts of cash. That burgeoning universe will soon get its first big test with "Morbius," a Jared Leto-starring vampire movie that not a single human on planet Earth is excited about, but after that, Sony is dipping into more interesting territory with a "Kraven the Hunter" movie. Here's everything we know about the Kraven film so far.
When and Where to Watch Kraven the Hunter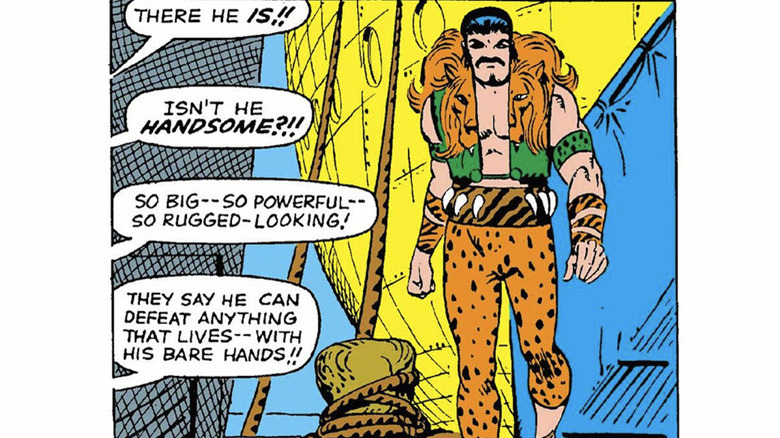 Marvel Entertainment
The studio has already given "Kraven the Hunter" a release date: January 13, 2023. As the pandemic has waxed and waned over the past year and a half, the industry has shifted some of its projects to streaming in an effort to adapt to extraordinary circumstances. But given the success of "Venom: Let There Be Carnage" at the box office recently, we're expecting "Kraven" to get a similar exclusive theatrical release.
What We Think Kraven the Hunter Will Be About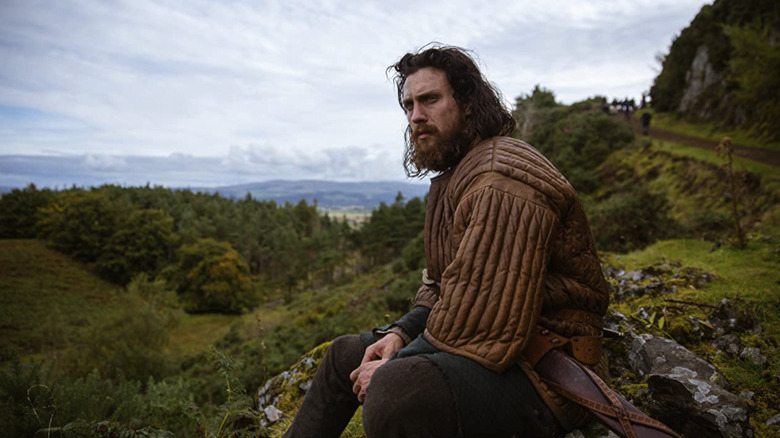 Netflix
Kraven the Hunter is a big-game hunter who becomes obsessed with catching Spider-Man so he can prove he's the best hunter in the world. He typically does not use guns or other projectile weapons, opting instead to trap and defeat his quarry with his bare hands (although he does give himself a bit of an edge by taking a serum that boosts his strength).
The movie's screenwriter has said that the film is inspired by the Marvel Comics storyline "Kraven's Last Hunt." Spoilers for that comic ahead, but in that story, Kraven ends up hunting and shooting Spider-Man, burying him, donning his suit, and adopting the persona of "The Spider" to track down an elusive Spidey villain named Vermin, all in an effort to prove he's a better Spider-Man than Spider-Man was. It's soon revealed that Spidey wasn't actually dead, so the webslinger emerges from the grave and tries to fight Kraven to take back his mantle. But Kraven doesn't engage: in the hunter's eyes he has already proven himself as the superior version, so he takes his own life because he thinks there's nothing more he can prove. (Don't worry – he's resurrected in a later comic book run.)
It seems doubtful that Sony Pictures would adapt that storyline directly for the big screen, but the screenwriter did specifically say that Kraven will come face to face with Spider-Man in the movie. That's a big deal because Tom Holland is nearing the end of his time as Spider-Man in the Marvel Cinematic Universe, and it implies that Holland (or perhaps another actor – maybe a Miles Morales version of Spider-Man if he's introduced in "Spider-Man: No Way Home") will be swinging around in Sony's Spider-Man Universe of films.
What We Know About the Kraven the Hunter Cast and Crew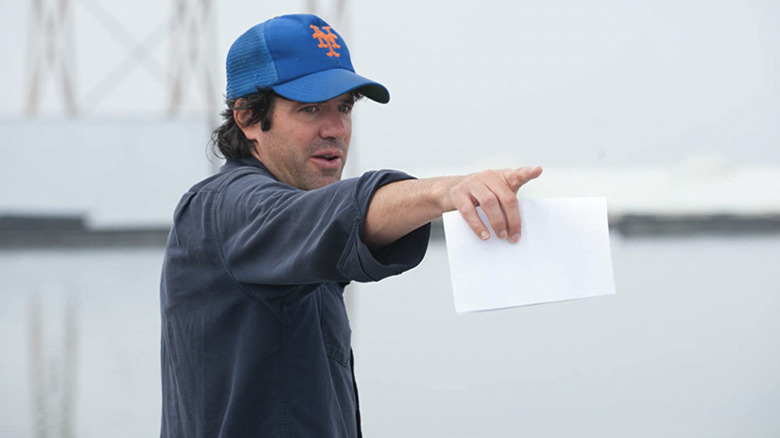 Roadside Attractions
J.C. Chandor ("A Most Violent Year," "All is Lost") has been hired to direct "Kraven the Hunter," which is being written by Richard Wenk ("The Equalizer," "16 Blocks") as well as "Iron Man" and "Uncharted" scribes Art Marcum and Matt Holloway. So far, Chandor has never directed anything without at least having a co-writing credit on it, so I suspect he'll take another pass at the screenplay and end up getting that credit again here.
Aaron Taylor-Johnson ("Kick-Ass," "Avengers: Age of Ultron") has been cast in the lead role, but he hasn't spoken publicly yet about his take on the character or given any insight into his approach to the part. (I imagine he'll look pretty great rocking an absurd animal print costume, though.) It's also unclear what supporting players might show up in this movie: Sony holds the film rights to literally about 900 Spider-Man related Marvel characters, so there are a lot of possibilities if the studio wants to introduce connective tissue to link any of its movie projects.