8-Bit Christmas: Release Date, Cast And More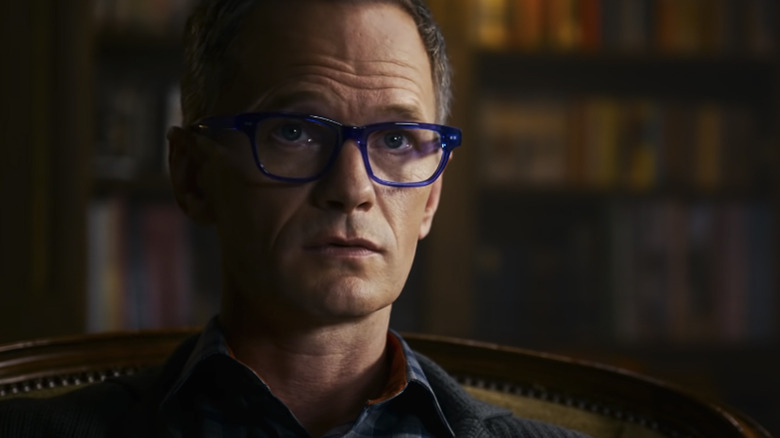 Warner Bros.
We may receive a commission on purchases made from links.
(Welcome to ...And More, our no-frills, zero B.S. guide to when and where you can watch upcoming movies and shows, and everything else you could possibly stand to know.)
One day, our society is going to need to come to grips with our unhealthy relationship to nostalgia and the ripple effect it's having on the films and TV shows that are getting made. But today is not that day, so let's prepare for a new Christmas movie that dives back into the 1980s to deliver a nostalgia-tinged holiday romp. Here's what we know so far about the upcoming film "8-Bit Christmas."
8-Bit Christmas Release Date and Where You Can Watch It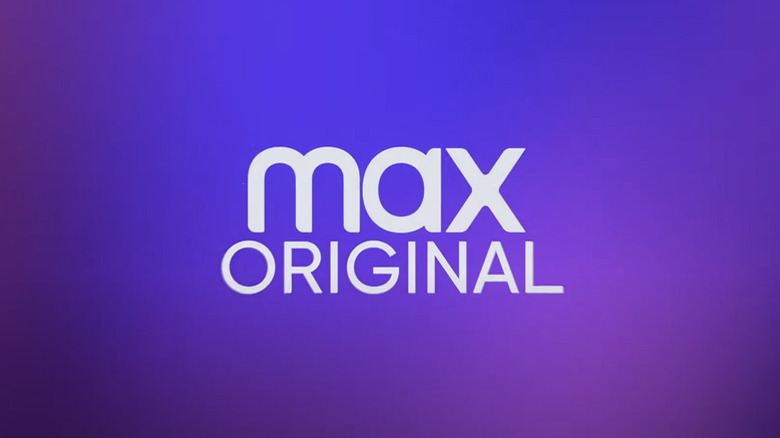 HBO Max
"8-Bit Christmas" arrives on November 25, 2021, and it will be exclusively available to watch on HBO Max, the WarnerMedia streaming service (which, not for nothing, is one of the best streaming services on the market right now). The Max Original movies have been relatively hit or miss so far: things like "The Witches," "Superintelligence," and "Locked Down" didn't exactly do the service any favors, while "No Sudden Move" and the under-seen gem "Unpregnant" turned out to be pretty great. Here's hoping this film is equally surprising.
What is 8-Bit Christmas?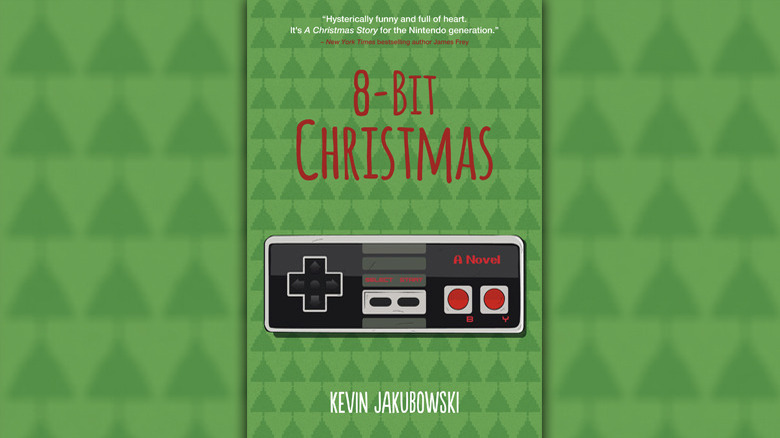 DB Press
Based on a 2013 novel by Kevin Jakubowski, "8-Bit Christmas" is primarily set in the late 1980s and tells the story of a young boy named Jake who desperately wants a Nintendo Entertainment System – and who goes to absurd lengths in his attempt to obtain one.
Here's the official synopsis for the film version:
"8-Bit Christmas" is a humorous and heartfelt look back at the adventures of childhood. Set in suburban Chicago in the late 1980s, the story centers on ten-year-old Jake Doyle's herculean quest to get the latest and greatest video game system for Christmas.
The book's official description provides a bit more detail, revealing that the action kicks off "when a hyperactive Shih Tzu is accidentally crushed to death by a forty-two-inch television set and every parent in town blames Nintendo," meaning that Jake can't rely on Santa or his parents to procure the NES for him. The description continues: "The result is a Christmas quest of Super Mario Bros. proportions, filled with flaming wreaths, speeding minivans, lost retainers, fake Santas, hot teachers, snotty sisters, 'Super Bowl Shuffles' and one very naked Cabbage Patch Kid."
8-Bit Christmas Director, Writer, and More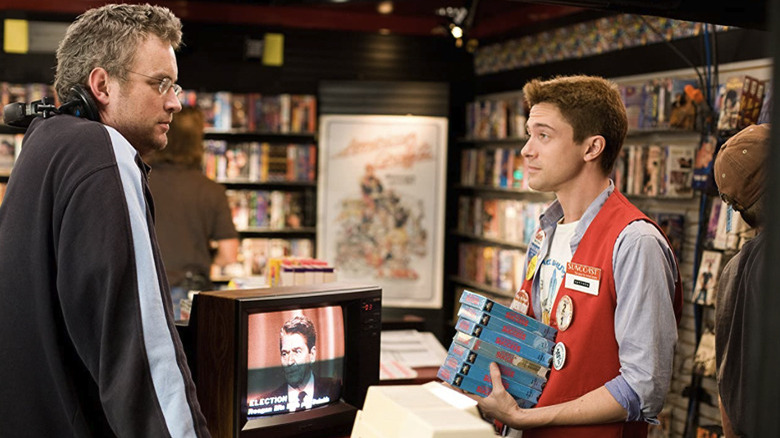 Rogue Pictures
"8-Bit Christmas" is directed by Michael Dowse, who has had a fascinating and varied career so far. He's the director of the hockey comedy "Goon," the romantic comedy "What If," the action comedy "Stuber," and several episodes of shows like "Man Seeking Woman" and "Future Man." But the directing credit that might be most relevant for this new gig is 2011's "Take Me Home Tonight," another comedy set in the late 1980s. 
Kevin Jakubowski wrote the script based on his own book. Joseph Trapanese ("The Raid 2," "Prisoners of the Ghostland") composed the score. Samy Inayeh ("The Void," "Man Seeking Woman") is the cinematographer. The film is produced by Allan Mandelbaum ("King Richard"), Nick Nantell ("Drew"), actor Jonathan Sadowski, Tim White ("Ingrid Goes West"), and Trevor White ("Wind River").
8-Bit Christmas Cast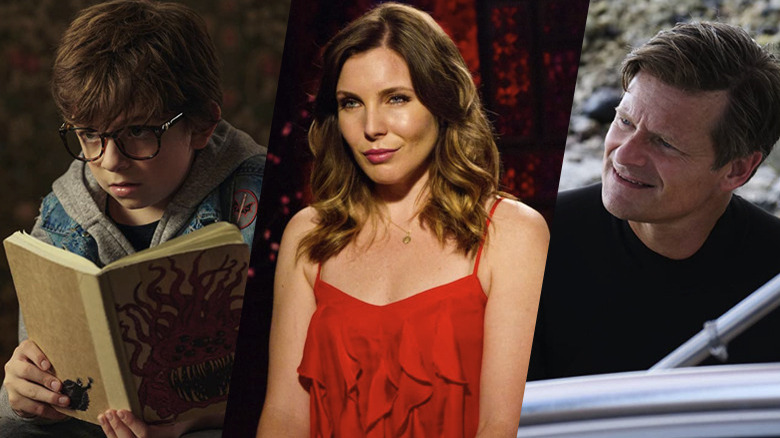 Netflix/Paramount Insurge/HBO
Neil Patrick Harris ("Gone Girl," "How I Met Your Mother") plays an older version of Jake Doyle and narrates the movie, while Winslow Fegley ("Nightbooks") plays young Jake. June Diane Raphael ("Long Shot") and Steve Zahn ("The White Lotus") plays Jake's parents in the flashback structure.