Wolf: Release Date, Cast, And More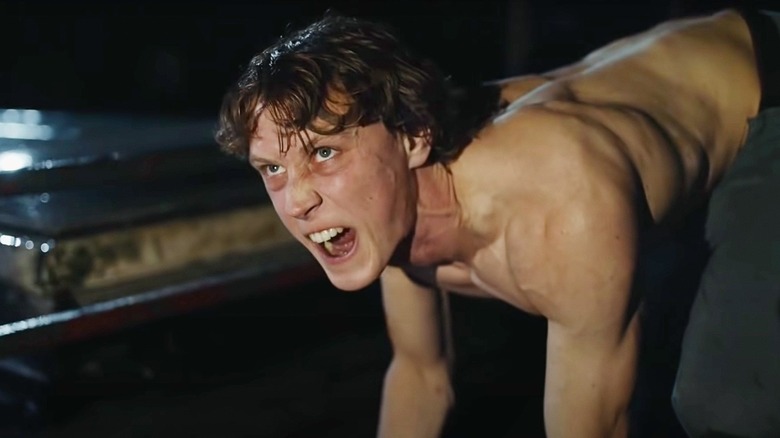 Focus Features
(Welcome to ...And More, our no-frills, zero B.S. guide to when and where you can watch upcoming movies and shows, and everything else you could possibly stand to know.)
If you think "Wolf" is a remake of the 1994 horror romance starring Jack Nicholson and Michelle Pfeiffer, you've got another thing coming. There's a condition called species dysphoria whereby certain people self-identify as animals trapped in human bodies. That's what's going on with George MacKay, the star of "1917," in "Wolf."
He's ready to howl at the moon and to fall in love with a wildcat woman played by Lily-Rose Depp. The question is, are you ready to know what we know about "Wolf?"
Wolf Release Date and Where You Can Watch It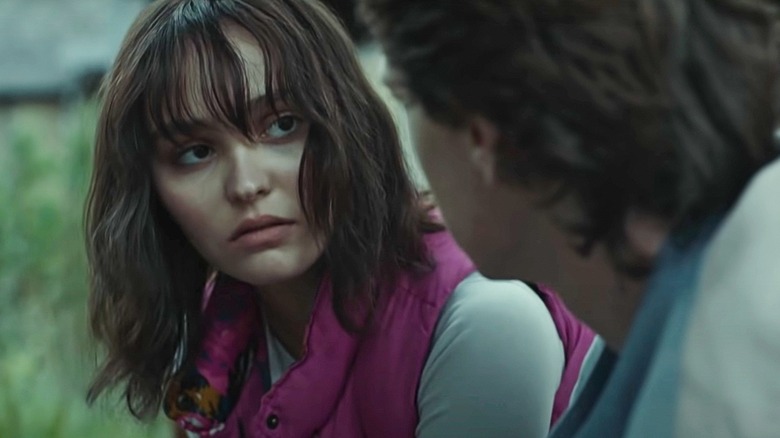 Focus Features
"Wolf" is coming to theaters on December 3, 2021. This is one of those movies that is going the "only in theaters" route, hoping the market will bounce back and lure people away from their streaming devices. "Wolf" should have a home media release in 2022, but it you want to see it this year, you'll need to venture out from your bunker into the sunlight (or moonlight).
What Is Wolf?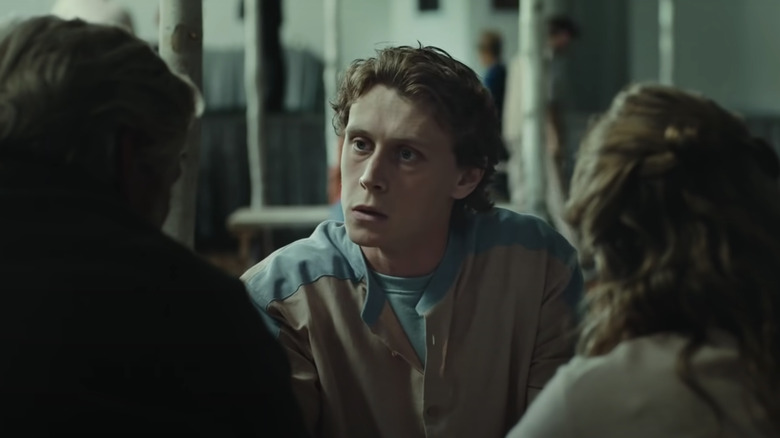 Focus Features
When "Wolf" wrapped production in Dublin last year, it came with the announcement that this was "the first independent film supported by Screen Ireland to shoot during the COVID-19 pandemic."
The movie looks to be set mostly in a clinic that specializes in the treatment of species dysphoria. It's presided over by a man named The Zookeeper (Paddy Considine), and let's just say the place has some "One Flew Over the Cuckoo's Nest" vibes, by way of conversion therapy. Jacob (MacKay) is a young man who experiences the urges and instincts of a wolf, and agrees to be checked into the clinic only to find himself torn between wanting to get "better" and wanting to explore his wild side with the other animals — particularly Wildcat (Lily-Rose Depp).
Wolf Director, Writer, and More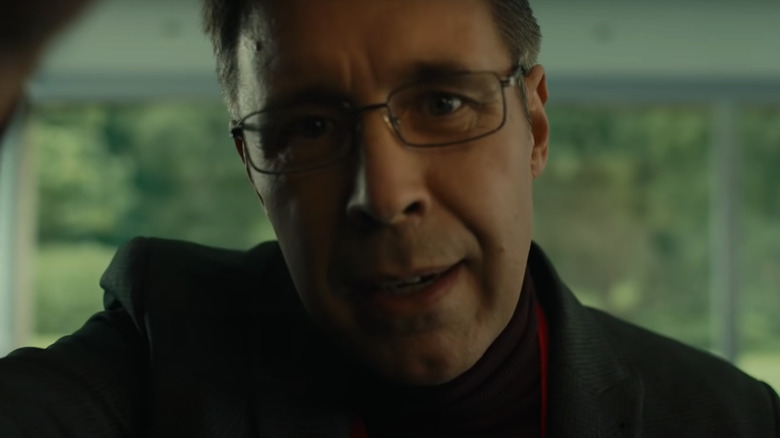 Focus Features
"Wolf" is written and directed Nathalie Biancheri, produced by Jessie Fisk and Jane Doolan, and co-produced by Mariusz Wlodarski and Agnieszka Wasiak.
This is Biancheri's sophomore feature. As noted on the official Focus Features website, it reunites her with cinematographer Michal Dymek and editor Andonis Trattos, who collaborated with her on her first film, "Nocturnal." They're joined this time around by production designer Joe Fallover, costume designer Allison Byrne, make up designer Aisling Nairn, and hair designer Jennie Readman. The film's composer is Stefan Wesolowski.
Wolf Cast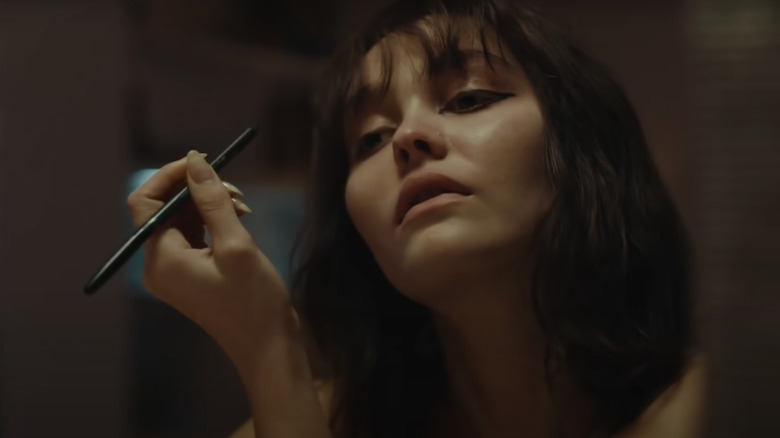 Focus Features
In addition to MacKay and Depp, "Wolf" stars Paddy Considine, Eileen Walsh, Senan Jennings, Darragh Shannon, Elsa Fionuir, Lola Petticrew, Amy Macken, and Fionn O'Shea.
In lieu of human names, most of these actors are playing patients at the clinic with animal names, such as Duck, Squirrel, Horse, Parrot, Spider, and German Shepherd.
Wolf Trailer and Synopsis
Above, you can see the trailer for "Wolf," courtesy of Focus Features. Here's the official synopsis:
Believing he is a wolf trapped in a human body, Jacob (George MacKay) eats, sleeps, and lives like a wolf – much to the shock of his family. When he's sent to a clinic, Jacob and his animal-bound peers are forced to undergo increasingly extreme forms of 'curative' therapies. However, once he meets the mysterious Wildcat (Lily-Rose Depp), and as their friendship blossoms into an undeniable infatuation, Jacob is faced with a challenge: will he renounce his true self for love?