Dangerous: Release Date, Cast, And More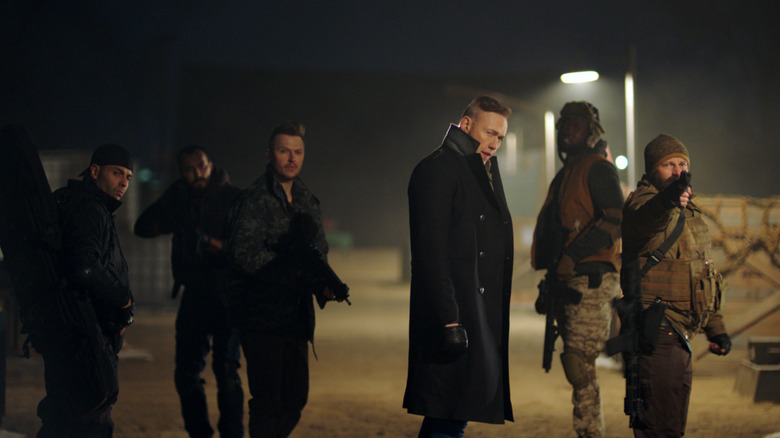 Lionsgate
(Welcome to ...And More, our no-frills, zero B.S. guide to when and where you can watch upcoming movies and shows, and everything else you could possibly stand to know.)
Let's get dangerous! And by dangerous, I mean let's become ex-convicts and take a casual trip to a mysterious island to investigate the even more mysterious demise of our (collective) brother. Yup, we're talking David Hackl's upcoming film, "Dangerous," and we have all the details you desire, from the release dates you crave to the cast info that will keep you up at night (I mean, probably not, but I don't know what you're into).
Keep scrolling to check it all out, and make sure you clear you calendar for a "Dangerous" viewing.
Dangerous Release Date and Where You Can Watch It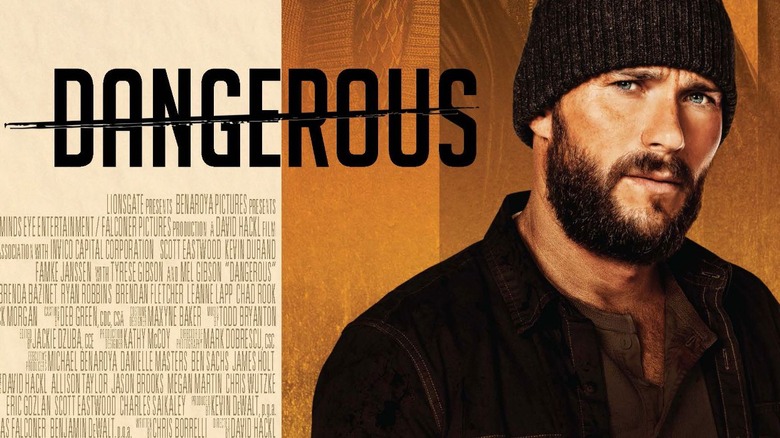 Lionsgate
I hope your November isn't looking too busy, because "Dangerous" will be hitting theaters and On Demand services on November 5, 2021. We don't know if it'll be available to stream, or if it'll be a wide release, but considering the cast and the hard-nosed thriller plot, I'm sure it won't be relegated to out-of-the-way arthouse cinemas.
What Is Dangerous?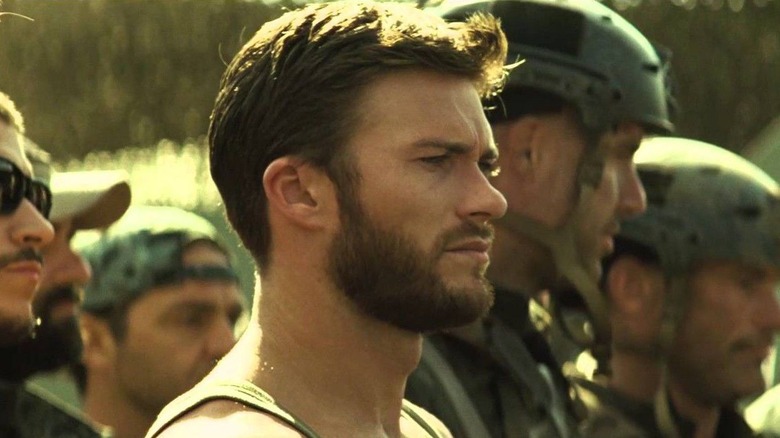 Warner Bros. Pictures
Well, everything can be dangerous when you put your mind to it, but since we're talking about the film "Dangerous," you can expect a tough thriller, filled with people make difficult choices in morally grey areas for the people they love. You know the drill. Still, who doesn't love an artfully paced movie with a little bit of a mystery and a whole lot of edge? It looks like "Dangerous" will deliver on both of those fronts, which will make it a fun movie to watch on a casual Sunday when you know you should be cleaning something (the kitchen? The bathroom?) but you've decided to make it all Monday's problem and spend the day laying on the couch instead.
Dangerous Director, Crew, and More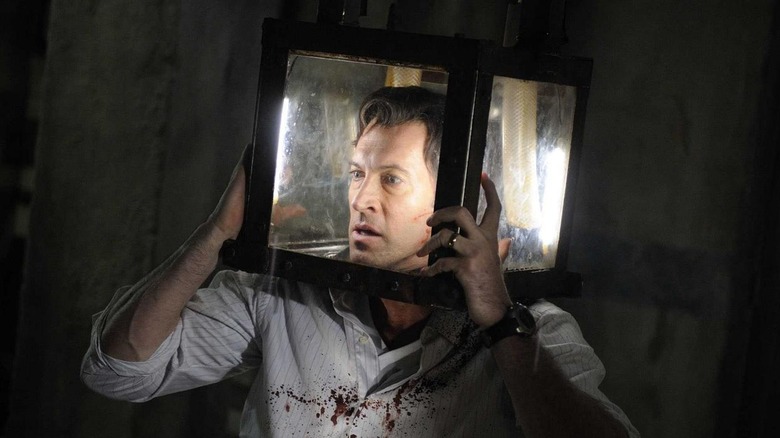 Lionsgate
Director David Hackl has spent a sizable amount of his career working as a production designer, but "Dangerous" is far from his first directing role. He's previously directed "Saw V," which has made me honestly pretty excited to check out this film. If Hackl can bring some of that twisted and chaotic "Saw" energy into a thriller, I'll be sold. Joining Hackl is cinematographer Mark Dobrescu ("The Recall"), editor Jackie Dzuba ("Daughter of the Wolf") and production designer Kathy McCoy ("We Summon the Darkness").
Dangerous Cast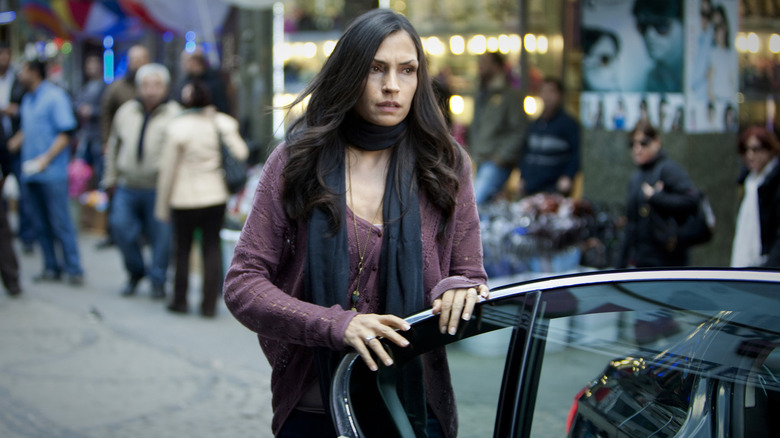 20th Century Fox
The cast of "Dangerous" is filled with familiar faces, including Scott Eastwood ("The Fate of the Furious"), Kevin Durand ("X-Men Origins: Wolverine"), Famke Janssen ("X-Men"), Mel Gibson ("Braveheart") and Tyrese Gibson ("The Fate of the Furious"). Eastwood is the ex-convict (maybe with a heart of gold?) searching for his brother, while Janssen plays the FBI agent who helps him on his quest, and Mel Gibson rounds out the trio as Eastwood's psychiatrist. We don't quite know what roles Durand and Tyrese Gibson will be playing in the film yet, but I'm sure we'll find out soon enough.
Dangerous Synopsis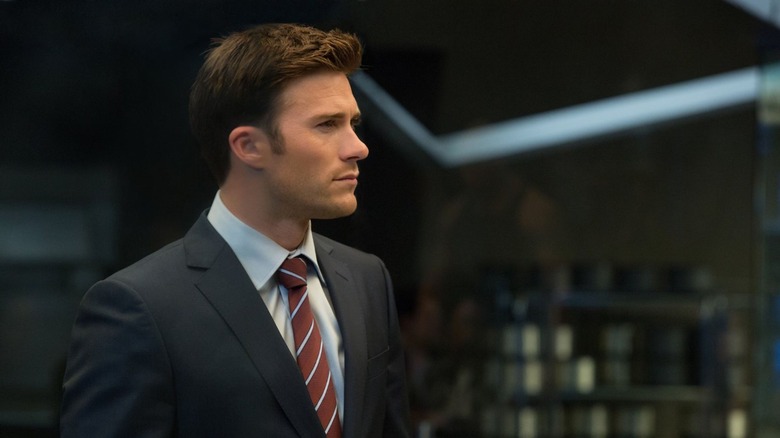 Universal Pictures
Despite the fact that the films release date is right around the block, there's no trailer available, so this sliver of a synopsis will have to do:
DANGEROUS follows ex-con and reformed sociopath Dylan Forrester (Scott Eastwood), who is trying to quietly serve out his parole — with the help of a steady supply of antidepressants and his eccentric psychiatrist (Mel Gibson). But when his brother dies under mysterious circumstances, Dylan breaks parole and, with a dogged FBI agent (Famke Janssen) on his trail, goes to uncover the truth. A band of heavily armed mercenaries wants something Dylan's brother was hiding, and Dylan will need all his guile and tactical skills to survive in this action-packed thriller costarring Kevin Durand and Tyrese Gibson.