American Underdog: Release Date, Cast, And More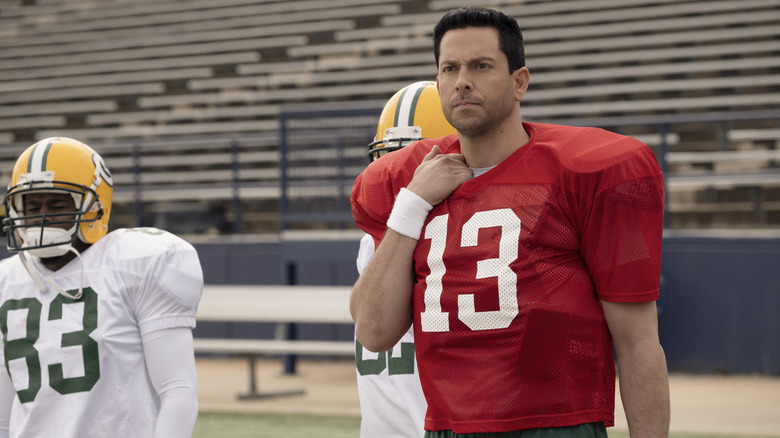 Lionsgate
(Welcome to ...And More, our no-frills, zero B.S. guide to when and where you can watch upcoming movies and shows, and everything else you could possibly stand to know.)
Even for those who don't enjoy watching football, it's tough to argue against the notion that it makes for compelling drama. Especially when the human element is factored in. Such is the case with the story of Kurt Warner, the Super Bowl-winning quarterback who led the Rams to an unexpected championship, leading an offense that would go down in history the "Greatest Show on Turf." That story is about to be documented in the upcoming faith-based drama, "American Underdog."
While faith-based cinema isn't always for everyone, this movie seems far more focused on the unique road Warner walked to become a Hall of Fame quarterback. And we're here to give you all of the need-to-known information to be ready when the movie arrives later this year.
Here is everything you need to know about "American Underdog."
American Underdog Release Date and Where You Can Watch It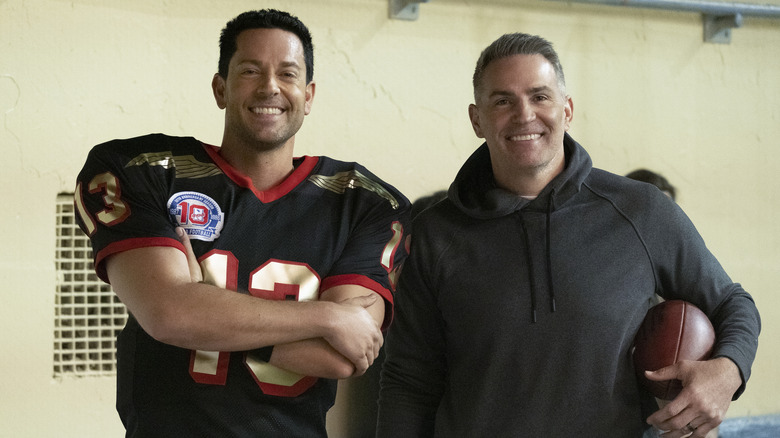 Lionsgate
"American Undergod" is set to be released in theaters on Monday, December 25, 2021. This will be exclusive to theaters, at least at first, so those who wish to see it right away will need to plan a trip to the movies around the holidays.
What Is American Underdog?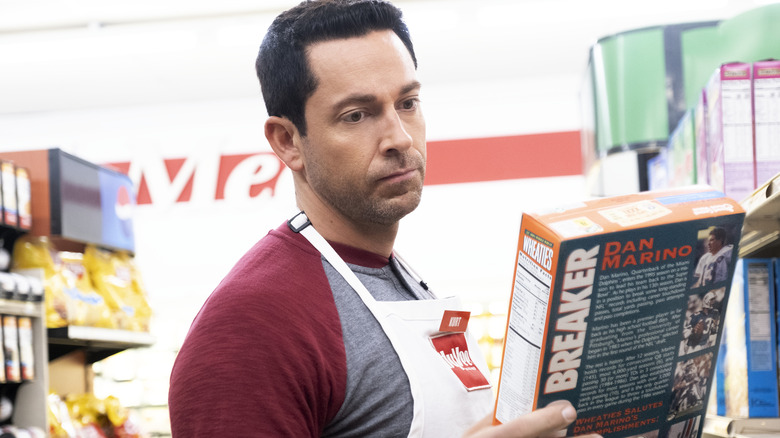 Lionsgate
This movie is a biopic that tells the tale of NFL quarterback Kurt Warner, who played for the Rams and Cardinals and had a unique journey making it as a professional football player. It is based on the book "All Things Possible," which was written by Warner and Michael Silver. It traces Warner's journey from stocking shelves at a grocery store to becoming a two-time NFL MVP and Super Bowl champion.
American Underdog Director, Crew, and More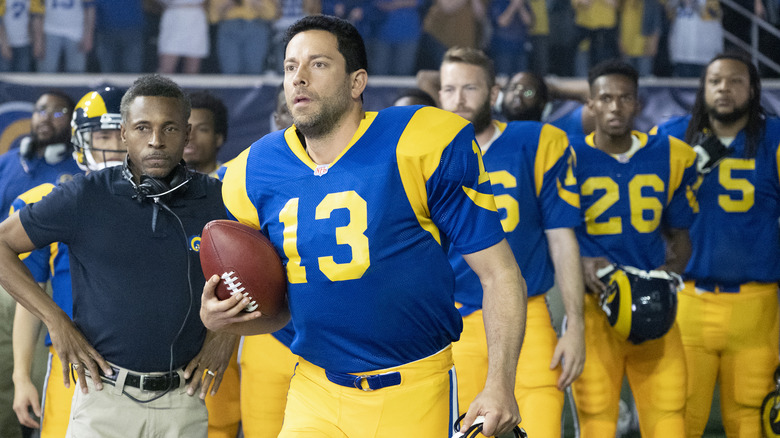 Lionsgate
The Erwin Brothers, Andrew and Jon Erwin, are directing the movie. They are known for their work on other faith-based movies such as "I Still Believe" and "I Can Only Imagine." Jon Erwin also wrote the script alongside David Aaron Cohen and Jon Gunn. It was produced by Kevin Downes, Jon Erwin, Andrew Erwin, Mark Ciardi, and Daryl Lefever. Kurt Warner, Brenda Warner, Tony Young, Jon Gunn, and Sean Devereaux serve as executive producers.
American Underdog Cast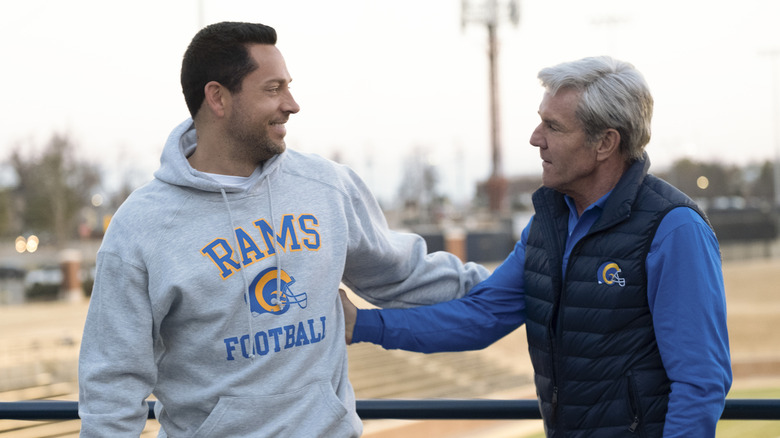 Lionsgate
The cast is led by "Shazam!" and "Chuck" star Zachary Levi as Kurty Warner. The cast also includes Anna Paquin ("X-Men"), Dennis Quaid ("A Dog's Purpose"), Adam Baldwin ("The Last Ship"), Bruce McGill ("Collateral"), Ser'Darius Blain ("Jumanji: Welcome to the Jungle"), and Cindy Hogan ("Women").
American Underdog Trailer and Synopsis
Lionsgate has released a trailer for "American Underdog," which we've included for you to check out above. It offers a solid overview of the movie's story and Kurt Warner's harrowing journey to NFL stardom. Additionally, we have the movie's official synopsis, which you can read below:
American Underdog tells the inspirational true story of Kurt Warner (Zachary Levi), who went from a stockboy at a grocery store to a two-time NFL MVP, Super Bowl champion, and Hall of Fame quarterback. The film centers on Warner's unique story and years of challenges and setbacks that could have derailed his aspirations to become an NFL player – but just when his dreams seemed all but out of reach, it is only with the support of his wife, Brenda (Anna Paquin) and the encouragement of his family, coaches, and teammates that Warner perseveres and finds the strength to show the world the champion that he already is. American Underdog is an uplifting story that demonstrates that anything is possible when you have faith, family and determination.