Violet: Release Date, Cast, And More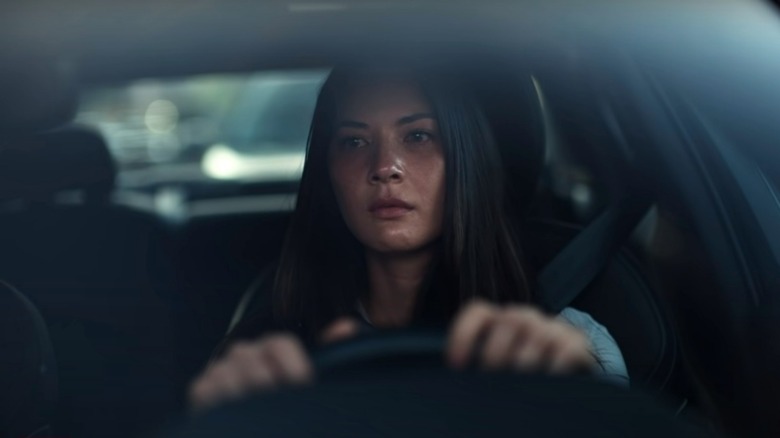 Relativity Media
(Welcome to ...And More, our no-frills, zero B.S. guide to when and where you can watch upcoming movies and shows, and everything else you could possibly stand to know.)
"Violet" is the latest indie movie to make the rounds on the film festival circuit and stir up quite a bit of positive word-of-mouth among critics. The precise combination of this film being a directorial debut, featuring a couple of A-list leads, and based on a quirky (but incredibly relatable) premise involving the audible sound of a character's toxic inner voice are all factors that have helped create a modest amount of buzz, leading to the film's current 82% fresh rating on Rotten Tomatoes with over 40 reviews in total. Check out everything you need to know about "Violet" ahead of its impending release.
Violet Release Date and Where You Can Watch It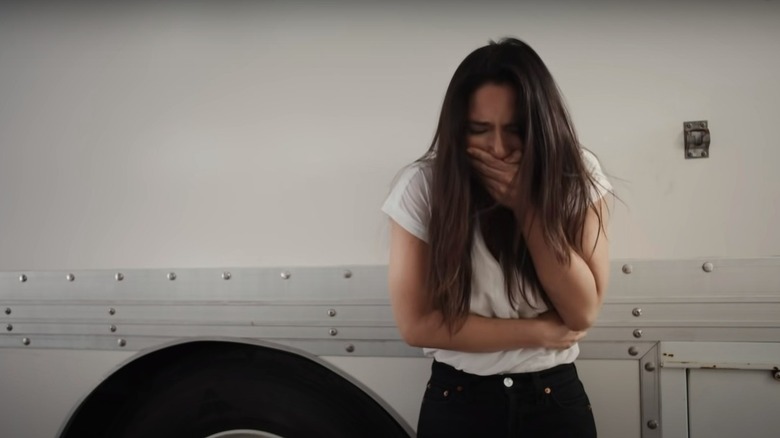 Relativity Media
"Violet" is currently scheduled for a limited release in theaters on October 29, 2021 before being made available on video on demand on November 9, 2021. The project was first announced back in March of 2018 and ultimately premiered at the South by Southwest Film Festival on March 18, 2021, though it was originally meant to debut a year earlier until the pandemic forced the festival's cancellation. Nevertheless, its eventual release led to a wave of early positive reactions, including at the Toronto International Film Festival in September.
What Is Violet?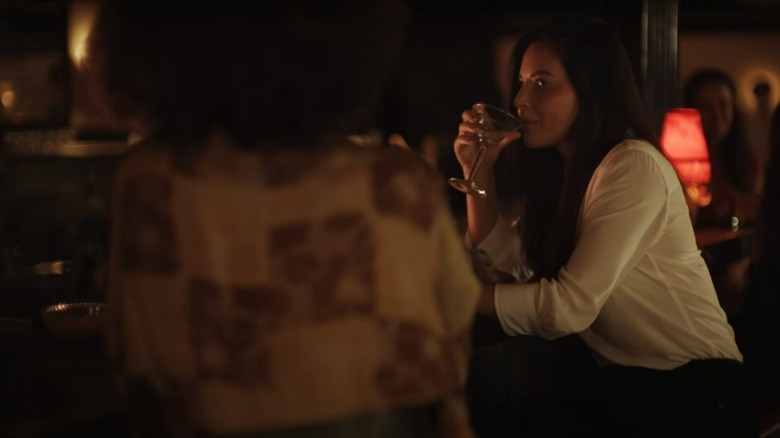 Relativity Media
The plot of "Violet" has been described as, "After realizing she's spent years allowing fear to drive every decision she makes, Violet (Olivia Munn) must learn to silence her relentlessly negative inner thoughts (voiced by Justin Theroux) in order to regain control over her life." The film follows a Hollywood executive who has to attempt to manage the constant noise of the inner voice in her head, distorting her view and interactions with anyone she comes across in her life. The film appears to explore the particularly sensitive topic of debilitating self-doubt and self-hatred.
Violet Director, Crew, and More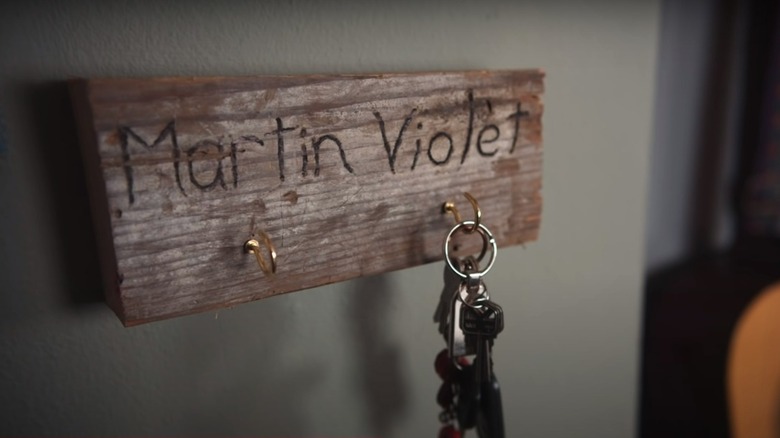 Relativity Media
"Violet" is the directorial debut for filmmaker Justine Bateman, a former actress on productions such as "Family Ties," "Satisfaction," "Desperate Housewives," and "Californication." She has described her connection to the main character of "Violet" and her struggles as:
"I used to make a lot of decisions based on fear years ago, and when I realized I was doing that and that there are a couple of things that may get me on the other side of that, that made a big difference. And then looking at those irrational fears and going, 'I don't think that's gonna happen' and then finding empirical evidence that it's not true. And then I could get to a place where I'm making instinct-based decisions instead of fear-based decisions. We're exposed to so much information and so much news about what's happening everywhere else that it can be devastating for anybody who has their antenna up."
Violet Cast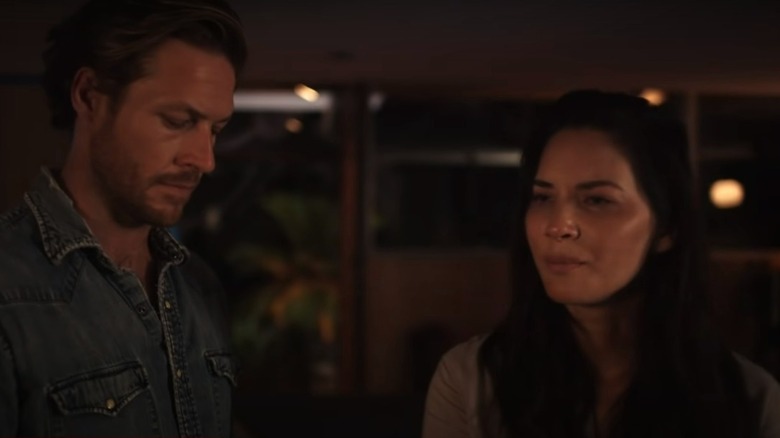 Relativity Media
Olivia Munn stars as the protagonist Violet Calder, who is haunted by the voice in her head that constantly criticizes and belittles every choice she makes. Justin Theroux has been cast as her unseen but ever-present inner voice. The rest of the cast includes Luke Bracey, Dennis Boutsikaris, Erica Ash, Zachary Gordon, Bonnie Bedelia, and more.
Violet Trailer
What would you do if you weren't afraid? Justine Bateman's intriguing and immersive debut film follows Violet Calder (Olivia Munn) as she realizes that she can no longer ignore the daily barrage of self-criticisms (voiced by Justin Theroux) that clouds her life. These self-criticisms cause her to make fear-based decisions and hold her back from the kind of professional, personal, and romantic life she knows she wants. Unsure how to live a life free from that self-doubt, like her childhood friend Red (Luke Bracey), Violet realizes she has no choice but to travel the road that is more frightening to her than the fear that holds her back: Doing everything differently.