The Batman Teaser Features Robert Pattinson's Dark Knight Voice, Trailer Coming Soon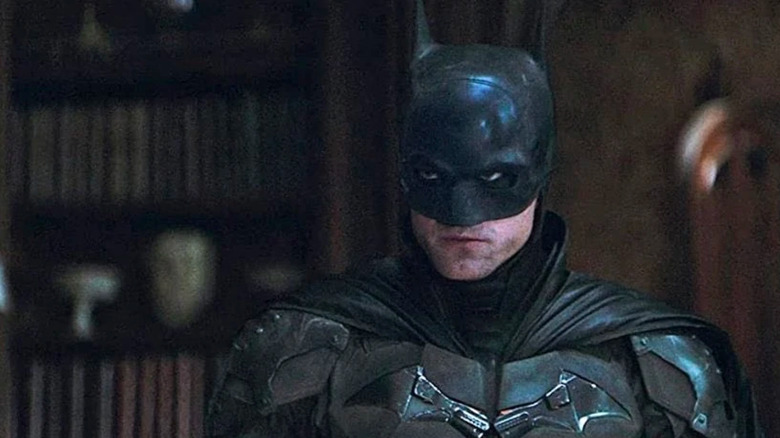 Warner Bros.
Even though "The Batman" doesn't arrive in theaters until next year, there's a brand spanking new trailer arriving this weekend – and we're excited. Yes, yes, I know – we've already had many Batmen on screen, and it feels a bit like creative bankruptcy to keep rebooting the character over and over again until we're all in our graves. And yet – Matt Reeves' take on the Dark Knight looks pretty damn cool. What can I say, I'm a chump. 
"The Batman" trailer will drop during DC FanDome this weekend, and while I'm sure everyone who wants to know knows that already, there's still going to be a little marketing push to remind folks. The latest is a brief (and I mean really brief) teaser of sorts. There doesn't appear to be footage from the film here. Not exactly. Instead, we get a shot of the Bat-Signal in the rain, and we hear Robert Pattinson's appropriately growly bat-voice. To be fair: we heard that voice briefly in the excellent teaser trailer released at the last FanDome, but that doesn't mean we're not going to highlight this. 
"It's Not Just a Signal"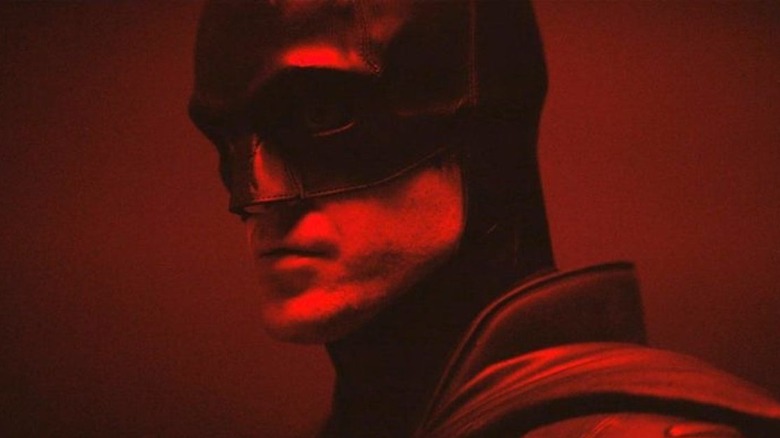 Warner Bros.
"It's not just a signal; it's a warning." ❤️ this Tweet for reminders before and when #TheBatman is released. pic.twitter.com/ouos1t3PZ4

— The Batman (@TheBatman) October 14, 2021
And there you have it: Robert Pattinson's bat-voice. "It's not just a signal; it's a warning," he growls as the Bat-Signal flashes on. This is something Christopher Nolan's "The Dark KNight" touched on, briefly. If you'll recall, at the start of the film – after the big Joker bank heist – Jim Gordon flips the Bat-Signal on and says that sometimes, Batman doesn't even show up when the signal is lit. But the signal still serves a purpose: reminding all the crooks of Gotham that Batman is out there, prowling around. 
That said, I don't think Matt Reeves is making "The Dark Knight 2.0" here. Reeves is hoping to bring something new to this character. While Robert Pattinson is the new Batman, the film isn't meant to be an origin story. Instead, it picks up with Batman in his second year of crimefighting, where Gotham is still getting used to the fact that they have their own vigilante swinging around and wearing a cape. Reeves also said that the film will focus on Batman's detective skills – something previous Batman flicks haven't really touched on in any sort of detail.
The Dark Knight Returns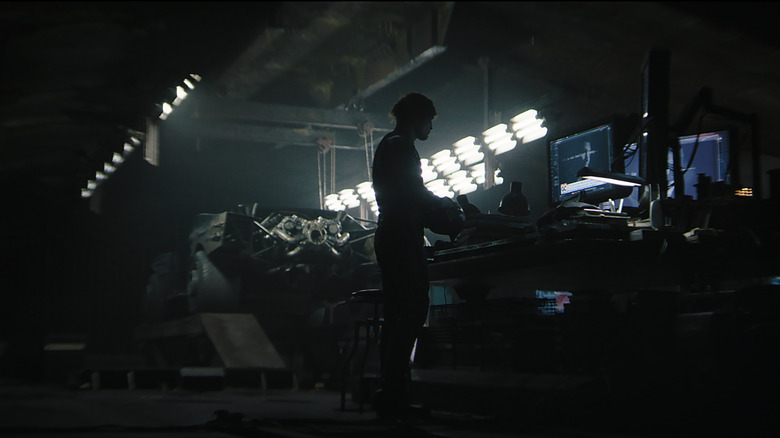 Warner Bros.
While I'm sold on Matt Reeves' take on Batman, I do hope that one day, producers are brave enough to give us a Batman who isn't so dark and tortured. I know that's sort of baked into the character at this point, but there are many Batmen from comic history. I know some people get angry when there's a hint of Batman being anything but angry and moody, but as Glen Weldon wrote in his excellent Batman history "The Caped Crusade," "[all] versions [of Batman] are all equally true, equally valid, because it's his motivation that matters, not his methods."
For now, though, we'll have this version. But please: don't give us yet another flashback scene to Bruce Wayne's parents being shot. We get it. Anyway, in addition to Robert Pattinson as Batman/Bruce Wayne, "The Batman" also features Zoë Kravitz as Selina Kyle; Paul Dano as Edward Nashton; Jeffrey Wright as the GCPD's James Gordon; John Turturro as Carmine Falcone; Peter Sarsgaard as Gotham D.A. Gil Colson; Jayme Lawson as mayoral candidate Bella Reál; with Andy Serkis as Alfred; and Colin Farrell as Oswald Cobblepot. Look for "The Batman" in theaters on March 4, 2022. The new trailer arrives this Saturday.