Over 20% Of MCU Fans Think This Is The Worst Phase 1 Villain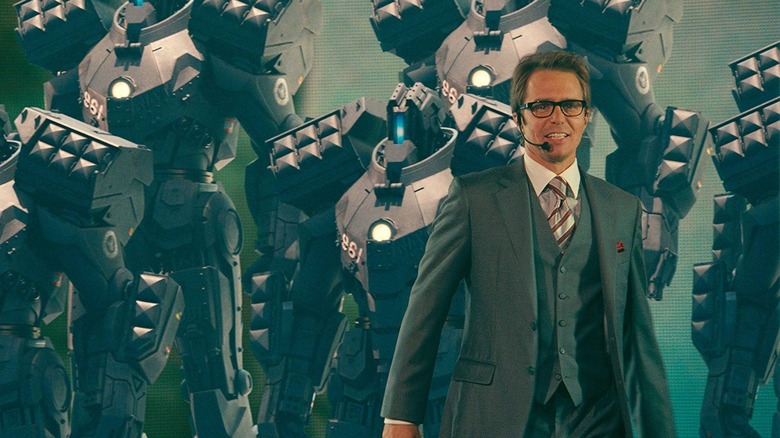 Marvel
(Welcome to Survey Says, a feature where we conduct a movie-related survey for a random group of people and explain why they're completely right, completely wrong, or somewhere in-between.)
A little while back, we ran a poll asking about the best Marvel Cinematic Universe Phase 1 villain. The results weren't too surprising, with more than 40% of responders voting for Tom Hiddleston's Loki. Now we've flipping the script, and asked 624 Americans who they thought the worst Phase 1 villain was. The results were slightly more surprising this time, in part because a major contender for favorite in the first survey won the "worst villain" title!
Red Skull Gets Shafted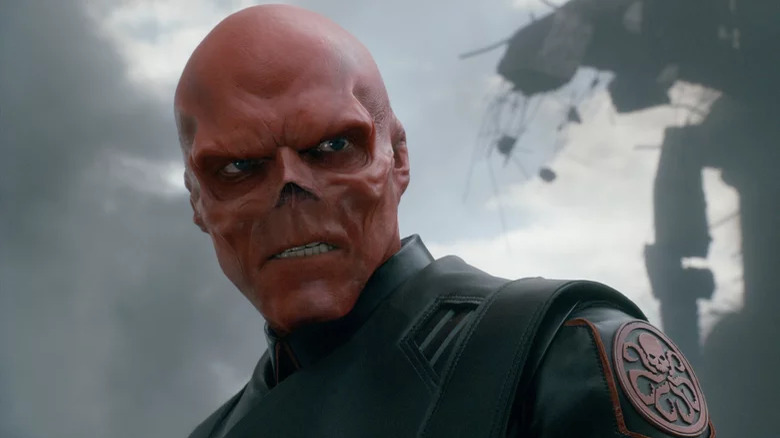 Marvel
That's right, the guy who came in second place for best villain somehow won out the title of worst Phase 1 villain with nearly 21% of the votes. Hugo Weaving's Red Skull was the villain in "Captain America: The First Avenger," opposite Chris Evans. Red Skull is the head of the nefarious organization HYDRA, which has direct ties to the Nazi regime. 
Red Skull is memorable, at least, with his signature crimson dome and leather coat. The villain who follows directly in the poll with nearly 20% of votes is "Iron Man 2" villain Ivan Vanco, or "Whiplash," played by Mickey Rourke. Whiplash is fine enough as a villain, and has some fun lines about his bird, but he's ultimately upstaged in his own movie by one of the guys who tied for third: military contractor Justin Hammer. 
Hammer, played by Sam Rockwell, is just infinitely more fun than Whiplash, and he ties for third with "Iron Man" villain Obadiah Stane (Jeff Bridges) with 16.35% of votes each. 
Two Not-So-Memorable Baddies and the God of Mischief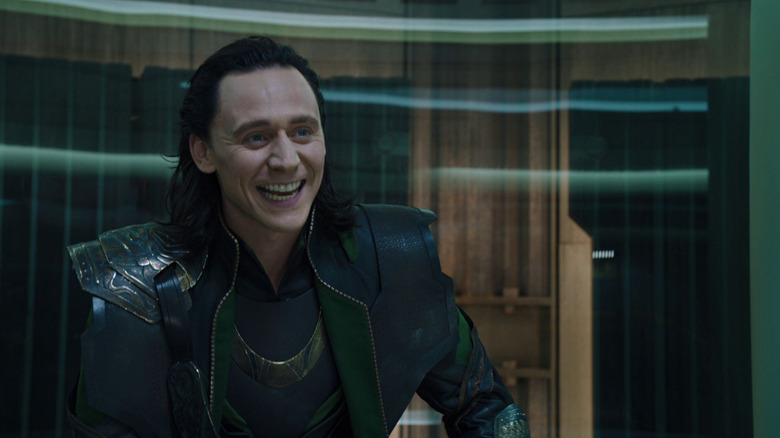 Marvel
Both Stane and Hammer are memorable characters played by venerated actors clearly having a ball. Their performances liven up the more dour side of the early Marvel movies and they manage to hold their own as antagonists opposite Robert Downey Jr.'s Tony Stark. The idea that either of them is "worse" than Laufey from "Thor" or General Ross from "The Incredible Hulk" is kind of laughable. Colm Feore loses a lot of his facial expression buried beneath all of the makeup for Laufey, which is a real shame because he's great in stuff like "The Umbrella Academy." William Hurt is always great and brings gravitas to General Ross, but "The Incredible Hulk" is still the weakest of the Phase 1 entries. 
Behind them, of course, with only 7% of the votes, is Loki. Everyone loves Loki, except for 40 or so people who took this survey. Oh well, that means there's more to love for the rest of us.