Possession Giveaway: Win Free Tickets, A Mondo Poster, And More For This Wild Horror Movie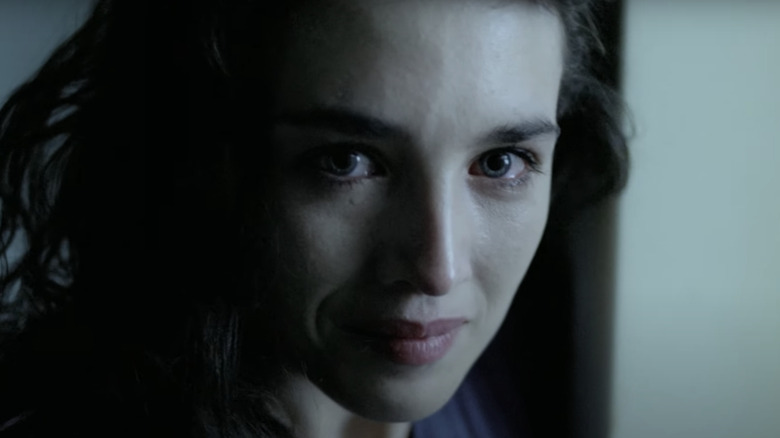 Metrograph Pictures
The early '80s cult classic "Possession" from filmmaker Andrzej Żuławski has been given new life. The folks at Metrograph Pictures have recently released a brand new 4K restoration of the movie that has been making its way to theaters across the country. With the restoration expanding to new cities this month, we have teamed up with the folks at Metrograph for a special giveaway, allowing you to see this newly-restored (and totally bonkers) horror movie on the big screen, while taking home some other really cool goods as well.
Contest Details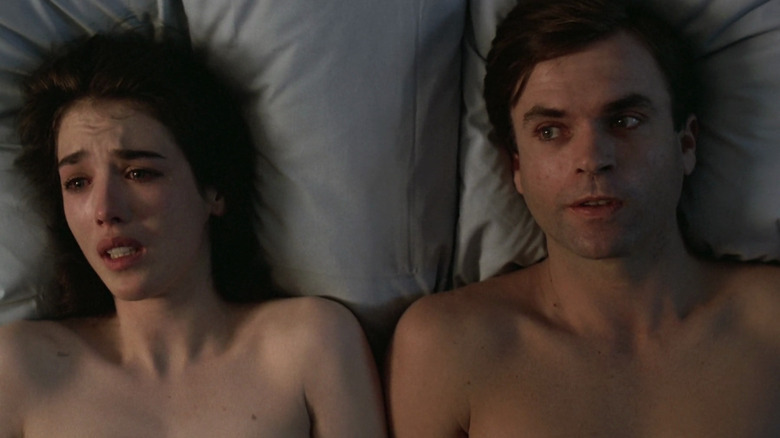 Metrograph Pictures
We are giving away two tickets to a screening of the 4K restoration of "Possession" in the city of the winner's choice (you can check out the full list of cities at this link), a copy of the film's poster, a special Mondo poster by designed by Gary Poullin, aka Ghoulish Gary), and a one-year membership to the Metrograph theater, which includes its streaming service. Here's how to enter.
We want to know: what is the wildest horror movie you have ever seen? Let us know by following /Film on Twitter and quote tweeting the /Film tweet below with your response. A winner will be randomly selected.
40 years later, #Possession is coming to 4K & select theaters. We're celebrating by giving away 2 tickets, a @MondoNews poster and a year-long @MetrographNYC subscription! Follow @slashfilm and quote tweet this with the craziest horror movie you've ever seen for a chance to win. pic.twitter.com/sIh5aOyw02

— /Film (@slashfilm) October 13, 2021
Good luck! And here are those posters you could win.
Possession Finds New Life In 4K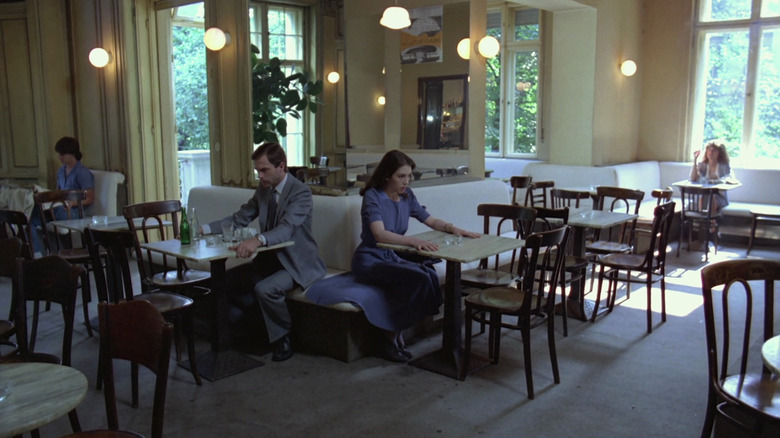 Metrograph Pictures
Originally released in 1981, the movie was not what one would call a hit. However, as is often the case with eventual genre classics, time finds a way of bringing an audience to great works. Such is the case with "Possession." Starring Sam Neill and Isabelle Adjani, the film has earned much acclaim in the years since its initial release 40 years ago, and this 4K restoration is allowing audiences to see it in pristine form.
While the movie will be available via streaming, the "Possession" 4K restoration will be making its way to more than 125 theaters across the U.S. in the coming weeks, with the wide release beginning on October 15. So many who wish to see it on the big screen will have the chance to do so.
Banned upon its original release in 1981, Andrzej Żuławski's highly choreographed nightmare of a marriage unraveling is an experience unlike any other. Professional spy Mark (Sam Neill) returns to his West Berlin home to find his wife Anna (Isabelle Adjani, in a role that earned her Best Actress at Cannes) insistent on a divorce. As Anna's frenzied behavior becomes ever more alarming, Mark discovers a truth far more sinister than his wildest suspicions. With its pulsating score, visceral imagery, and some of the most grueling performances ever captured on screen, Possession is cinematic delirium at its most intoxicating.