The Last O.G. Season 4: Release Date, Cast, And More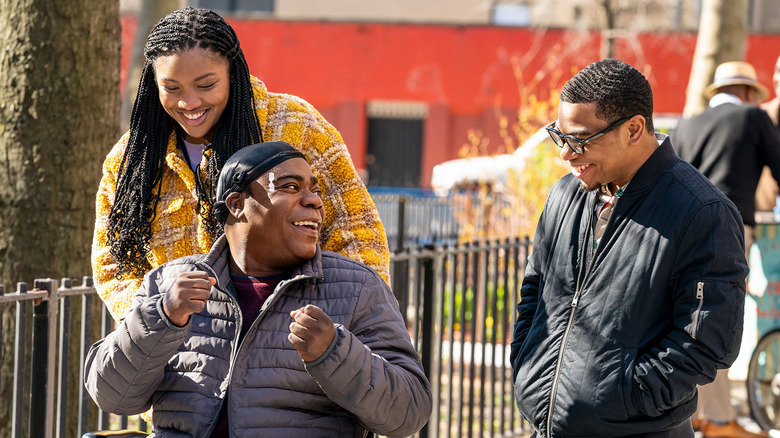 TBS
(Welcome to ...And More, our no-frills, zero B.S. guide to when and where you can watch upcoming movies and shows, and everything else you could possibly stand to know.)
When star Tiffany Haddish announced that she would be leaving the cast of "The Last O.G.," many fans thought it would be curtains for the show. However, in just a few weeks, "The Last O.G." is returning for its fourth season. Originally premiering in 2018 and created by Jordan Peele and John Carcieri, the series follows ex-convict Tray Barker after his release from prison on good behavior and his attempt to rehabilitate his reputation, his family, and himself. Before the fourth season debuts, here's everything you need to know about "The Last O.G." and more.
The Last O.G. Season 4 Release Date and Where You Can Watch It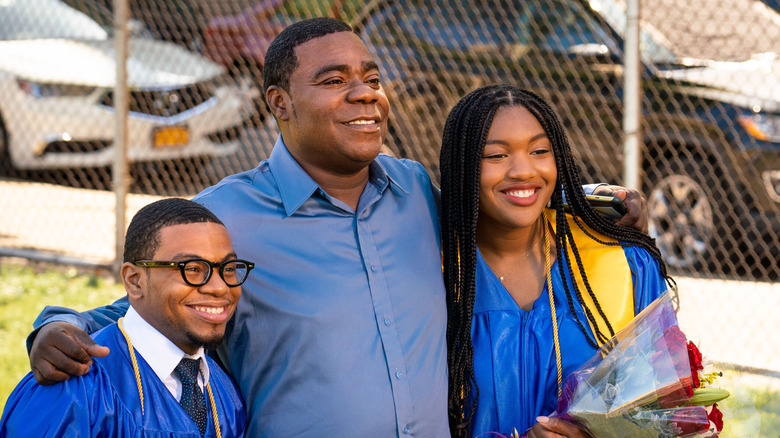 TBS
"The Last O.G." season 4 is set to premiere on October 26, 2021, on TBS with back-to-back episodes. The additional eight episodes will air on Tuesdays at 10:30 pm ET/PT. The first two seasons are available to stream on Netflix, but season 3 is only available through DIRECTV, Spectrum On Demand, TBS, or for purchase on Google Play Movies, Vudu, and Amazon Prime Video.
What is The Last O.G. About?
After returning to his now gentrified Brooklyn neighborhood after serving 15 years in prison and reuniting with the family he left behind, season three ended with Tray falling victim to a shooting and winding up in the hospital. Season 4 is picking up after the accident, and following Tray's "personal reawakening," according to TBS. From the network's official description of the season:
[Tray will have] a fresh perspective on his community, new goals, and a distinct set of challenges. It's a new day and a new way for Tray, as he tries to adapt to a changing world so he can do some good for the Brooklyn he loves.
The season 4 trailer shows Tray adjusting to the reality that, because of his past crimes, he's got a lot of damage to repair within his community and the loved ones of those he's hurt.
The Last O.G. Season 4 Director, Writer, Cast and More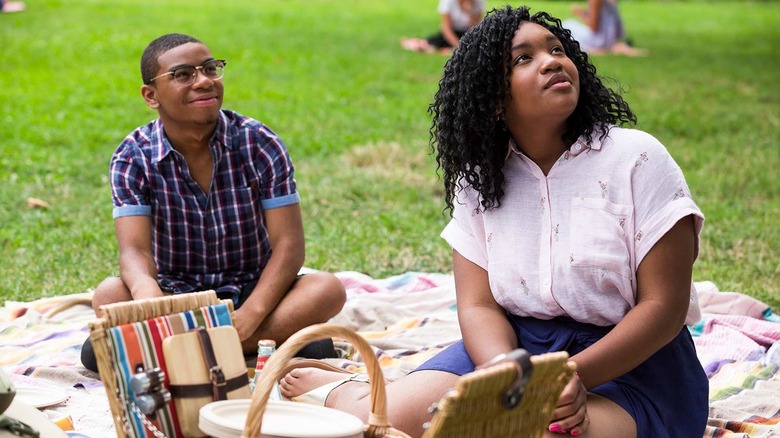 TBS
"The Last O.G. stars Tracy Morgan as Tray, and he's joined by Ryan Gaul, Taylor Mosby, Dante Hoagland, and Anna Maria Horsford. Tony nominee Da'Vine Joy Randolph is joining the show for season 4, and Janet Hubert will appear as a guest star. As was previously announced, original cast member Tiffany Haddish would not be returning to her role as Shannon "Shay-Shay" Birkeland.
Owen Smith (Black-ish) becomes the show's fourth showrunner, replacing Keenen Ivory Wayans ("White Chicks," "Little Man"). Wayans replaced Saladin Patterson ("The Wonder Years," "the Fighting Temptations"), who stepped in for show creator John Carcieri in season two.