David Gordon Green Will Direct A Movie About The Creation Of Disneyland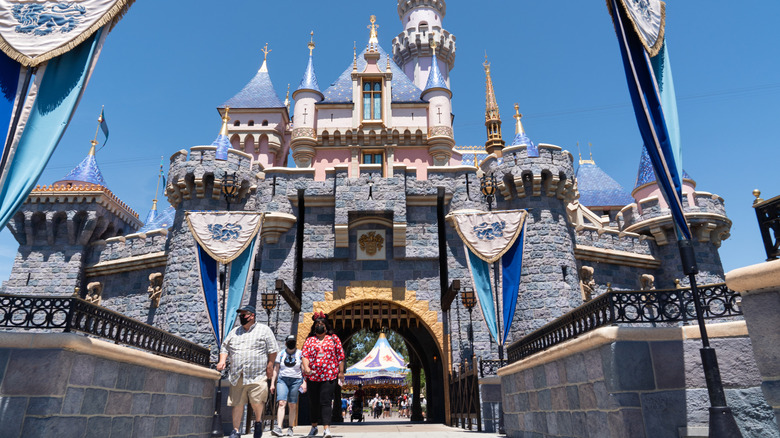 Bloomberg / Getty Images
David Gordon Green has developed quite an eclectic filmography. He's directed stoner comedies and slasher films, one of which — "Halloween Kills" — is set to premiere on Peacock and in theaters this very weekend. Next, he's setting his sights on a movie about Disneyland.
You've seen Green follow Michael Myers around the town of Haddonfield, the kill-happiest place on Earth. But as we all know, Michael Myers isn't the only terrifying pop culture icon with the initials "M.M." There's also Mickey Mouse, whose unblinking eyes regularly greet theme park guests at Disneyland, officially nicknamed the Happiest Place on Earth.
Deadline reports that Green "is set to direct a movie at Disney Studios for Disney+ about Walt Disney's journey to building Disneyland." 
Could we possibly fit the name Disney into a sentence more than that? I won't try. However, Evan Spiliotopoulos, who co-wrote the live-action "Beauty and the Beast" remake among other direct-to-video Disney sequels, will write the script for this as-yet-untitled Disneyland origins movie. Outside the Mouse House, Spiliotopoulos also wrote and directed "The Unholy" this year, so clearly he and Green have bonded on some kind of Disney-loving horror fan level.
The History of Disneyland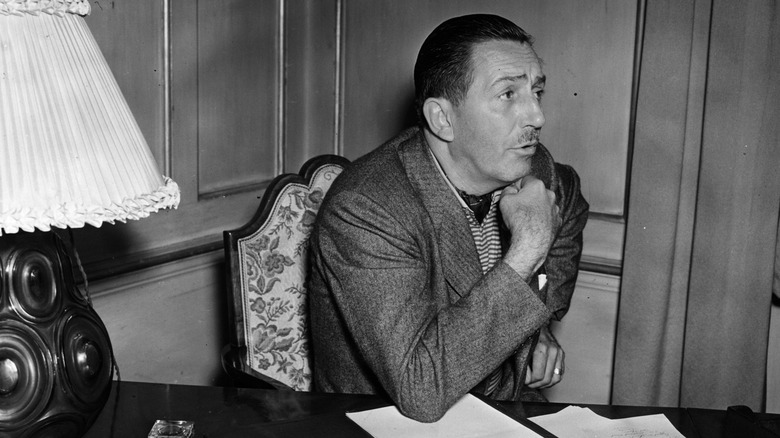 Topical Press Agency / Getty Images
Though there are now a dozen different Disney parks across the globe, the original Disneyland in Anaheim, California, was the only park directly overseen by Walt Disney during his lifetime. It opened in 1955 and Disney passed away in 1966. It wasn't until 1971 that the second park, the Magic Kingdom — which is celebrating its 50th anniversary this year — opened in Florida.
You may have heard about the It's a Small World ride and the animatronic figure of Abraham Lincoln from Great Moments with Mr. Lincoln debuting at the 1964 New York World's Fair. Yet the inspirations for Disneyland go back at least a quarter-century earlier than that to events like the 1939 New York World's Fair. Disney was also inspired by such places as Griffith Park in L.A. and the Henry Ford Museum outside Detroit. These venues helped influence the development of Main Street and the carousel and steamboat attractions at Disneyland.
Originally planned for Burbank, the site for Disneyland was ultimately moved to a 160-acre orange grove in Anaheim as the idea expanded. The television network ABC actually helped fund the building of the park and even owned a stake in it until the Disney company bought it out — and eventually bought the network, too, years later.
With this Green-directed movie about Disneyland being set up at Disney+, it's safe to assume that we can expect something that is Disney-friendly and upholds the company image in the vein of "Saving Mr. Banks," in which Tom Hanks played Walt.