Condor Season 2: Release Date, Cast, And More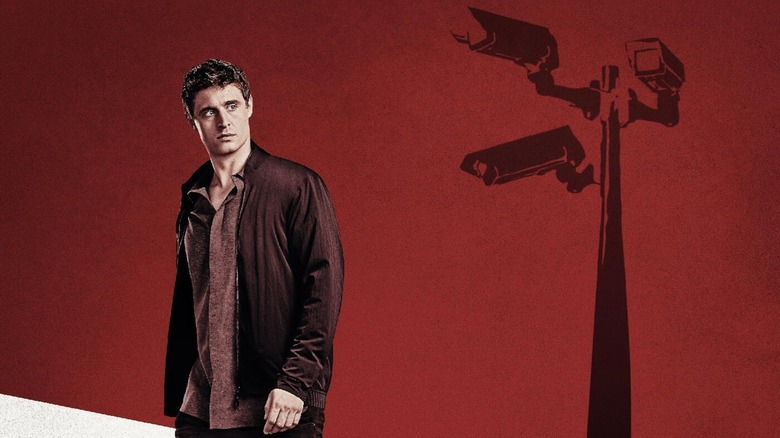 Skydance Television
(Welcome to ...And More, our no-frills, zero B.S. guide to when and where you can watch upcoming movies and shows, and everything else you could possibly stand to know.)
"Six Days of the Condor" is one of the greatest paranoid thrillers ever to grace the big screen, featuring unforgettable performances by Robert Redford and the late Max von Sydow and based on the James Grady novel of the same name. "Condor" is the series adaptation of the same basic story, but it has faced its own sort of twists and turns on its way to airing two seasons. The show originally debuted on the premium channel Audience, whose parent company is AT&T. Or rather, AT&T was its parent company until the channel was shut down and forced the series to shift to Epix. Thankfully, the series will pick up from there with (ideally) no other complications. Those who've followed along so far will be eagerly looking forward to Season 2 and we've got you covered there with everything you need to know about "Condor."
Condor Release Date and Where You Can Watch It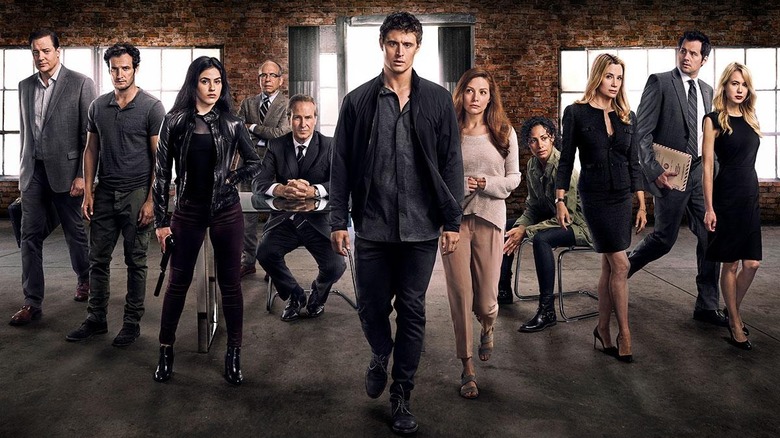 Skydance Television
It'd be an understatement to say that fans have been waiting a long time for this. The premiere of "Condor" Season 2 is scheduled for November 7, 2021, which will be over three long years since the first season premiered — Season 1 originally aired in June of 2018. When AT&T pulled the plug on Audience early in 2020, the second season had already been filmed in its entirety. Some international regions were able to watch Season 2, but this will be the first time that widespread audiences will be afforded that opportunity. With things seemingly back on track now, Season 2 will begin and conclude with a double hour of episodes. 
What Is Condor?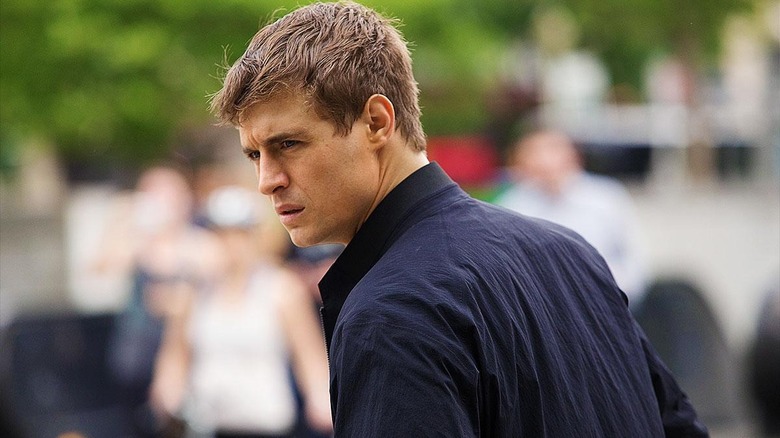 Skydance Television
"Condor" is an espionage thriller that follows the basic premise of "Six Days of the Condor." The main character, Joe Turner, witnesses the deaths of his entire office of CIA analysts in a vast conspiracy that could prove to have dire consequences. Season 1 centered on Turner dealing with this spiraling threat and seeming to return to a life of normalcy by the finale, but the epilogue picks up a year later as he once again becomes embroiled in the deadly plot against him. 
Condor Showrunners, Crew, and More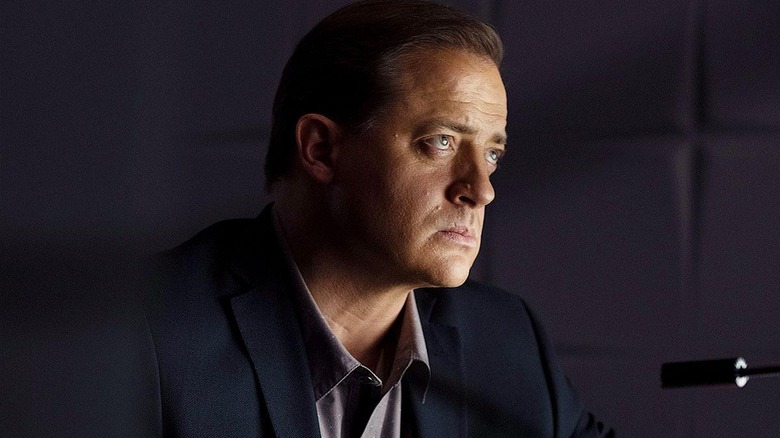 Skydance Television
"Condor" is created and executive produced by Todd Katzberg, Jason Smilovic, and Ken Robinson, with Katzberg and Smilovic serving as showrunners. Directors throughout the first season included Lawrence Trilling, Andrew McCarthy, Kari Skogland, and Jason Smilovic. Season 2 features directors such as McCarthy, Smilovic, Ali Selim, Alexis Ostrander, and Rachel Leiterman.
Condor Cast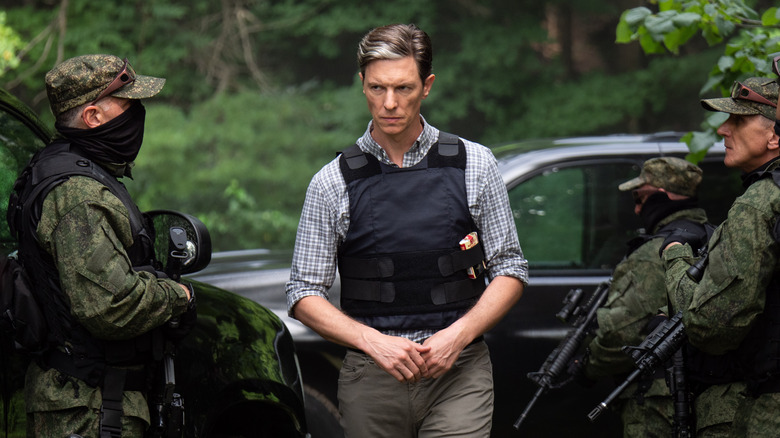 Skydance Television
Actor Max Irons, the son of the legendary Jeremy Irons, stars as the protagonist Joe Turner. Season 1 featured the beloved Brendan Fraser in a recurring role, though he is not expected to return. Otherwise, returning cast members in major roles include William Hurt, Kristen Hager, and Bob Balaban. The newcomers joining them in Season 2 are Eric Johnson, Constance Zimmer, Alexei Bondar, Jonathan Kells Phillips, Rose Rollins, and Isidora Goreshter, among others.
Condor Season 2 Trailer
Season 2 of Condor finds Joe Turner (Max Irons) still wandering around Europe, careful not to stay in any one place long enough to put down roots or be a danger to anyone he meets. But while Joe is busy avoiding his past, it catches up with him in the form of a mysterious Russian intelligence officer who claims to be an asset working for Joe's Uncle Bob. The officer's life is in danger and he's willing to trade the identity of a Russian mole in the CIA for safe passage. Joe is reluctant to help – he wants nothing to do with the CIA – but events back home compel Joe to take action and force him to face the life he thought he'd left behind.